In Apperio you can export all the matters that contribute to the total spend on the dashboard and law firms page into an Excel file.
Exporting the Dashboard
Use the date picker to select a date range to choose the data you want to export, or apply filters to the page using the filters icon.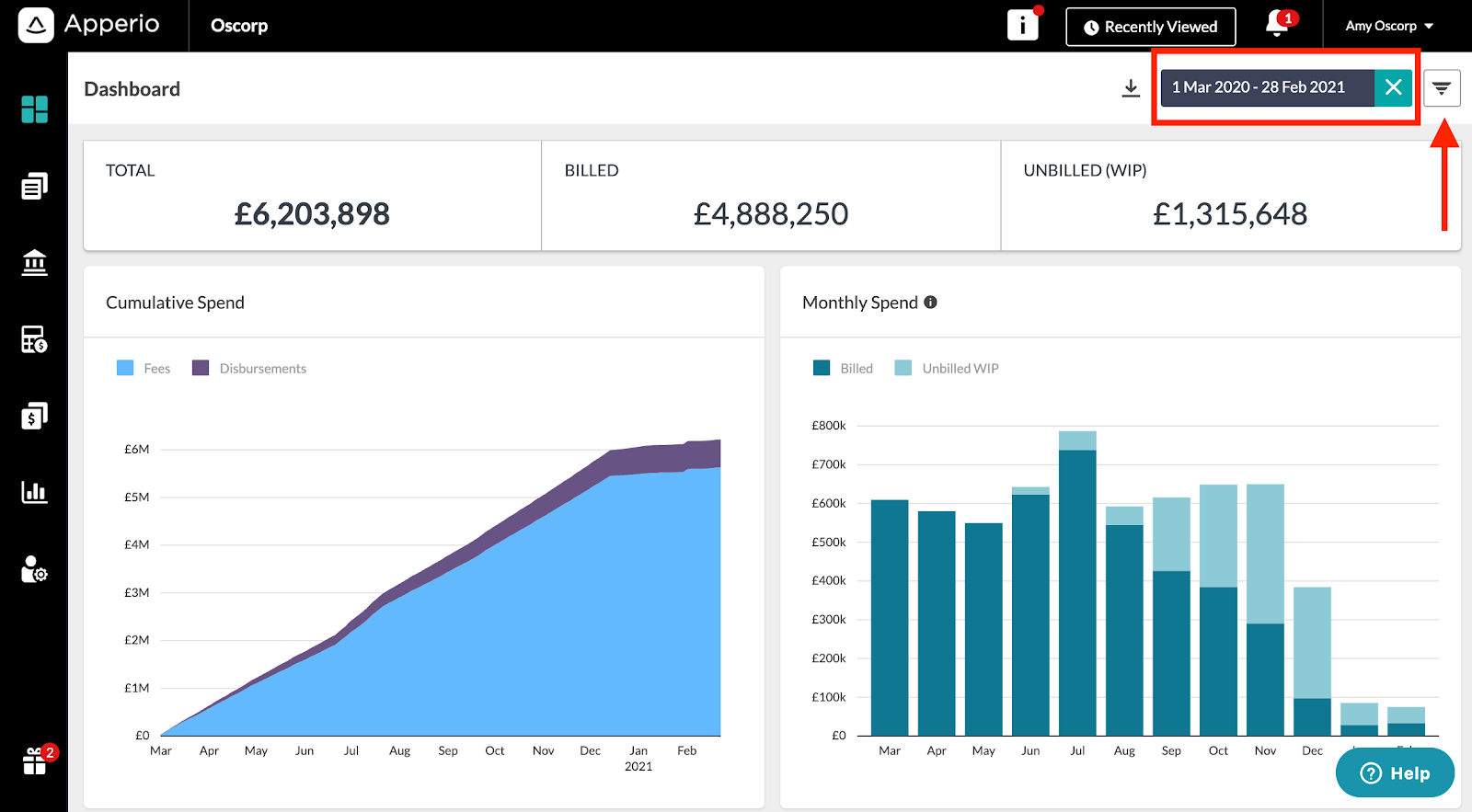 You can filter the dashboard by folder name, law firm, fee structure and any other matter property that you have configured for your business. Alternatively you can export the dashboard entirely without applying any filters.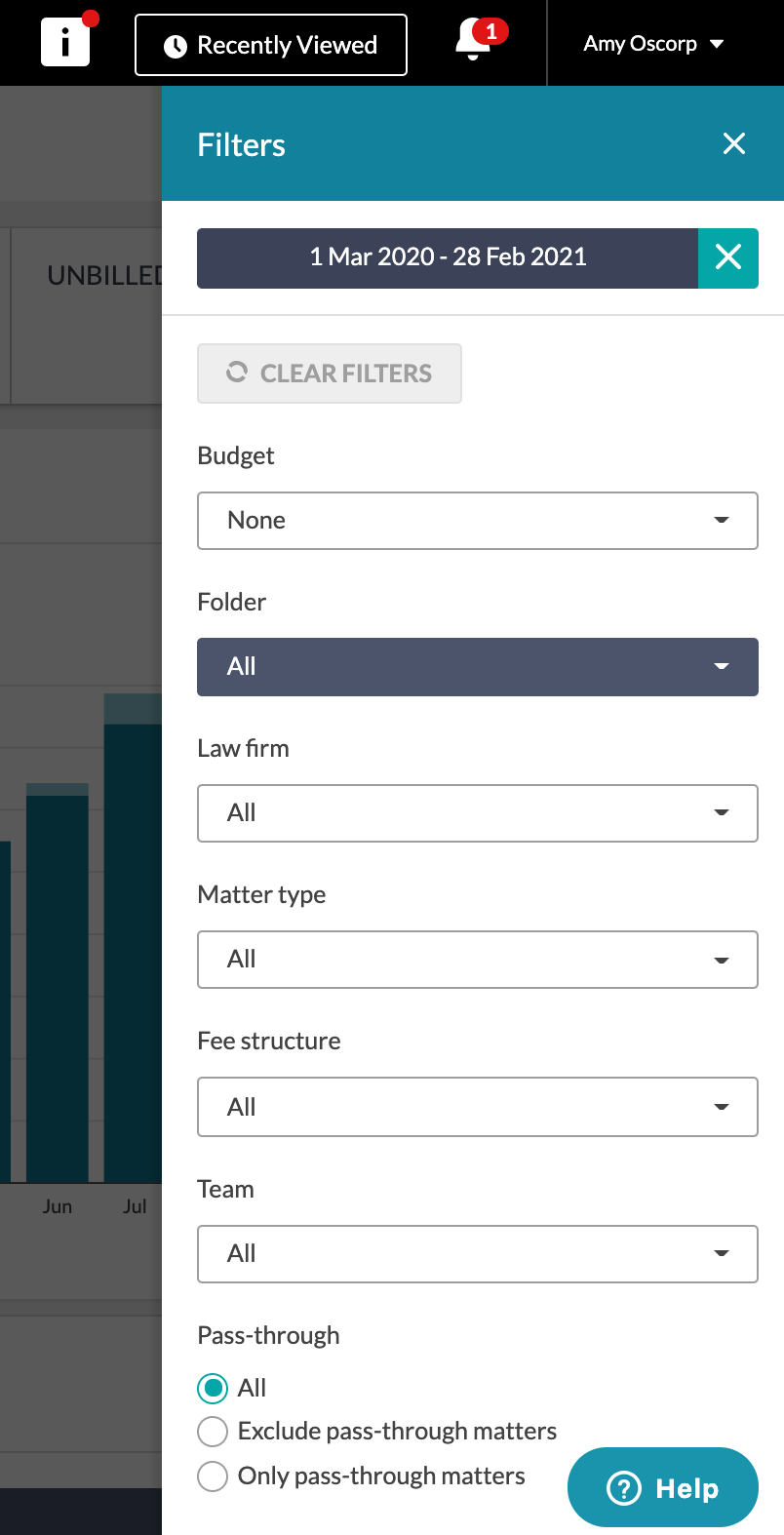 Select the download button on the top right hand side of the page to export the data. All matters exported correspond to the total spend viewed on the dashboard.

Once the file is exported, the cover page tab shows the details of the export including the date range selected, name of filters applied and the total number of matters.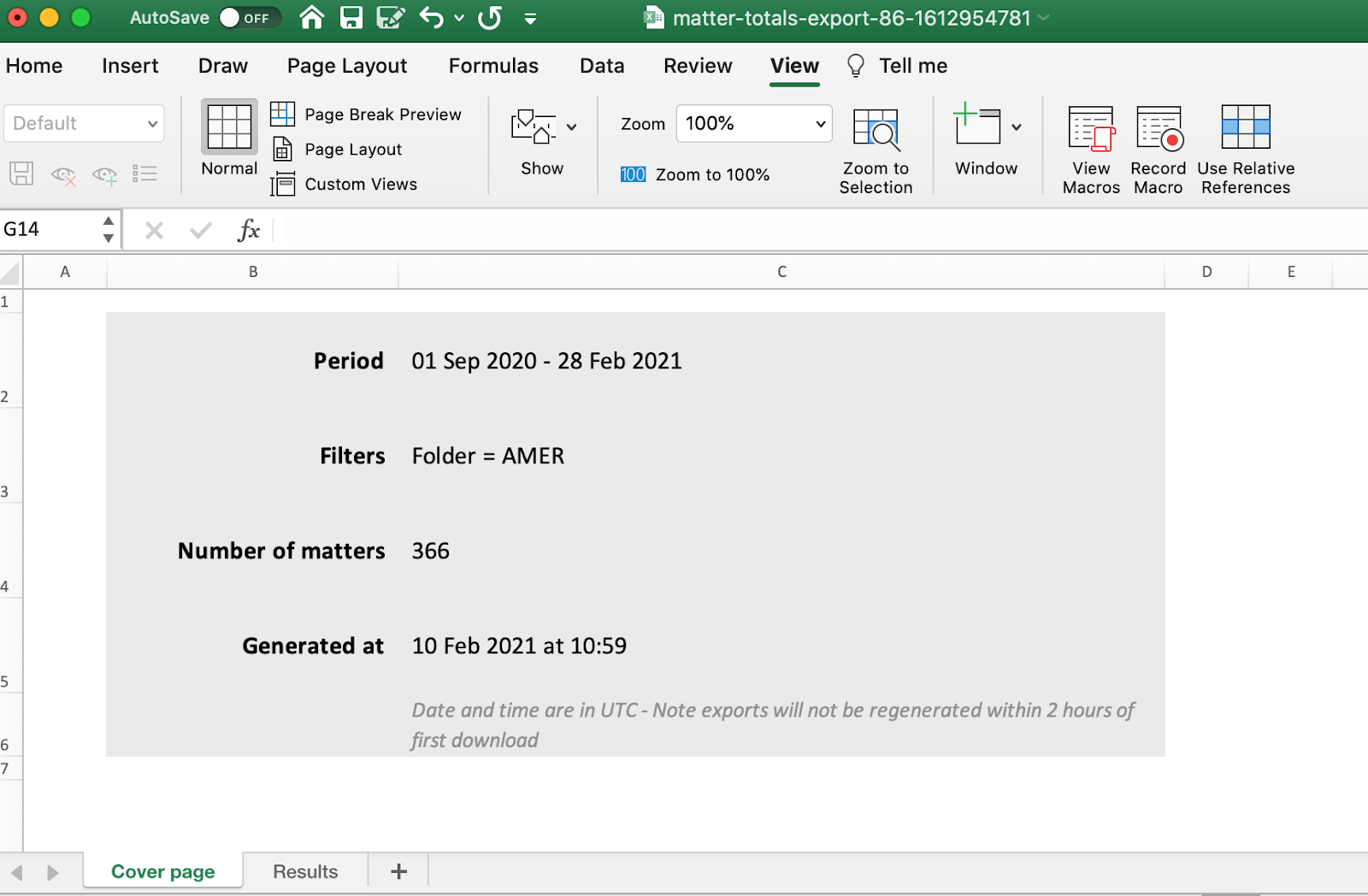 On the results tab is a list of all the matters and you can apply your own pivots to the data in Excel. Here you can view the billed and WIP totals alongside all the matter properties. Totals are provided in both your business currency and the matter currency. These are for work done between the dates selected in your filter, which may not be the full total for any matter listed if spend was incurred outside of those dates.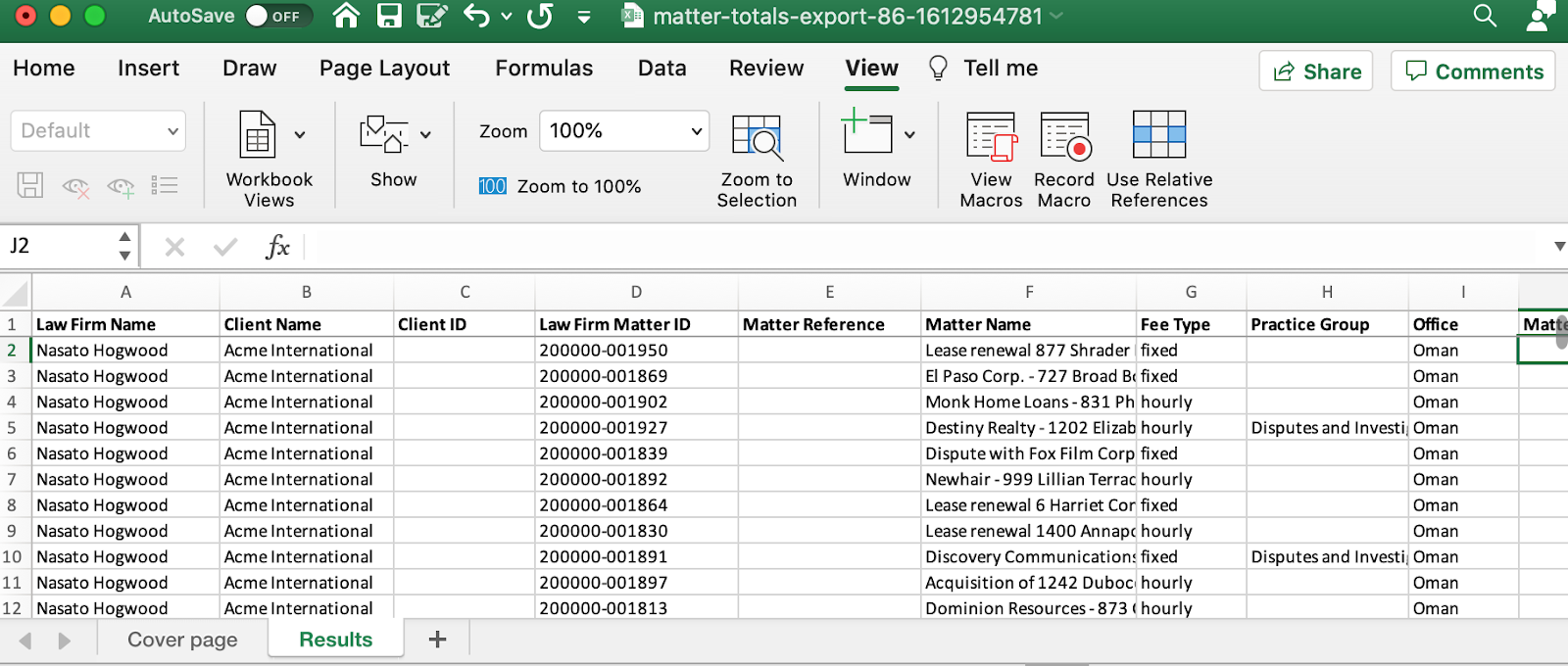 Exporting the Law Firms List
Exporting the law firms list page allows you to view all the matters for your connected law firms. Simply navigate to the law firms page and select the download button to export the data. Use the date picker or the filters to choose the data you want to export.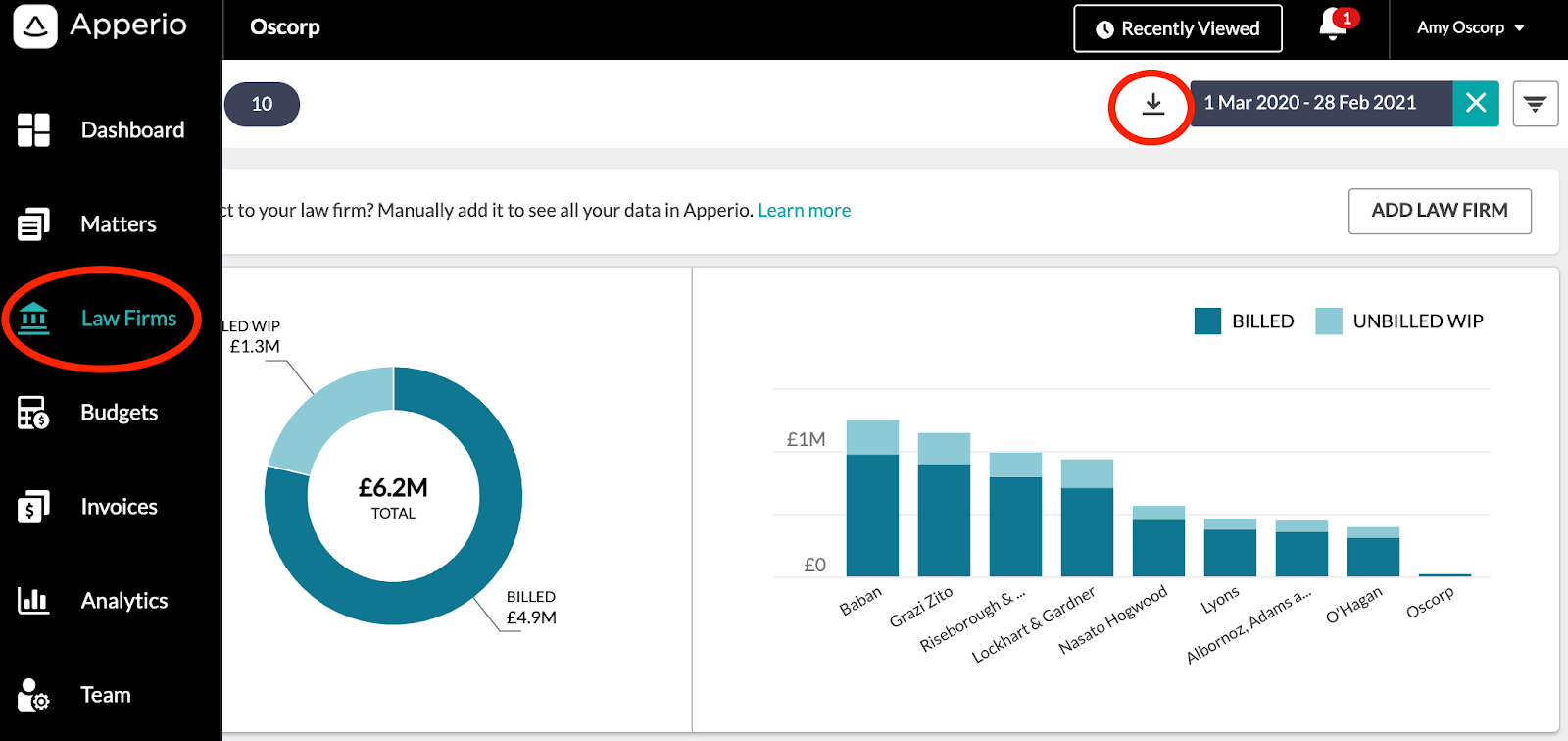 To export data for an individual law firm simply click on a law firm name from the law firms page.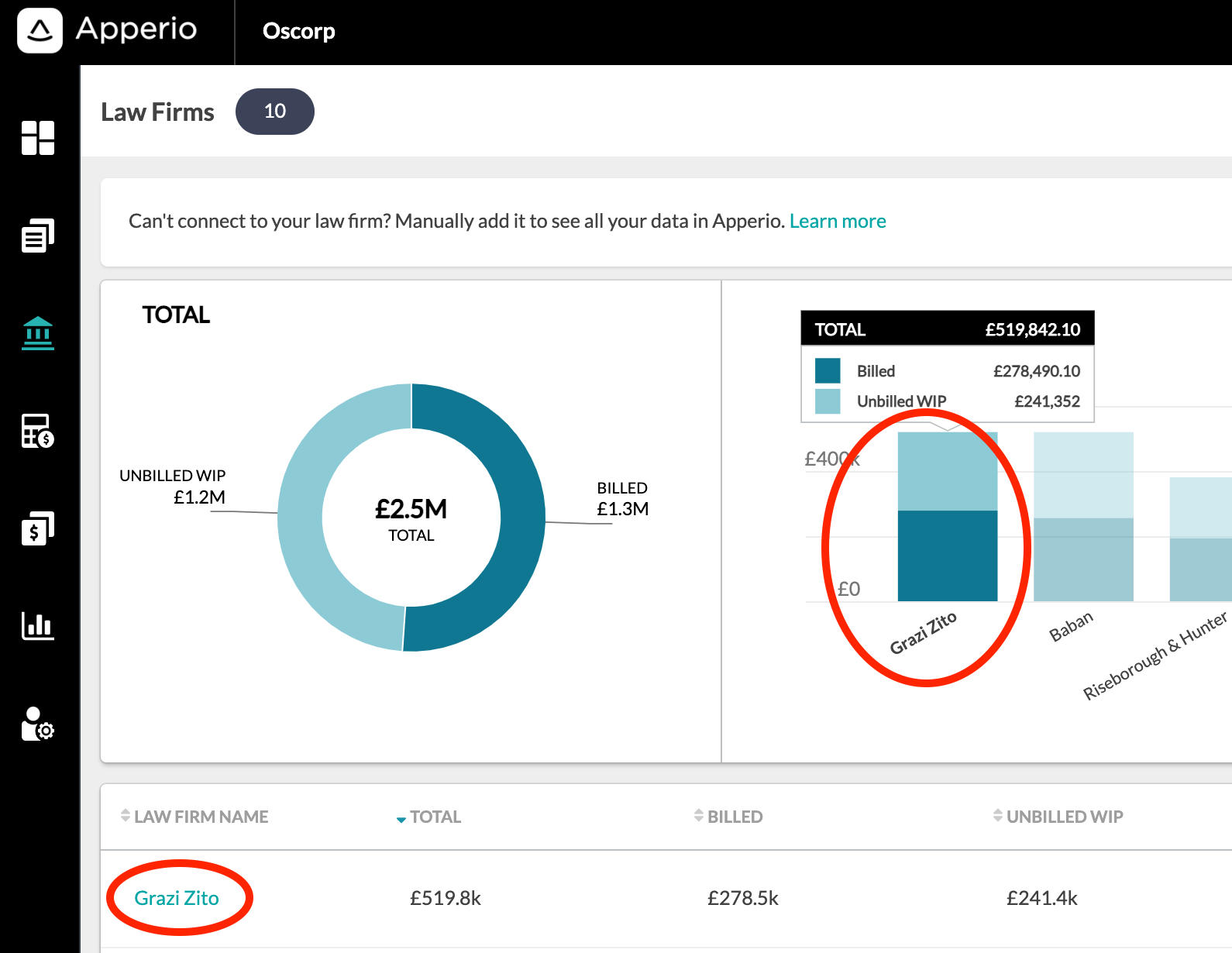 Select the download button to export the data for that law firm alone.