Select the Matters icon from the Apperio menu on the left to view a list of all your matters.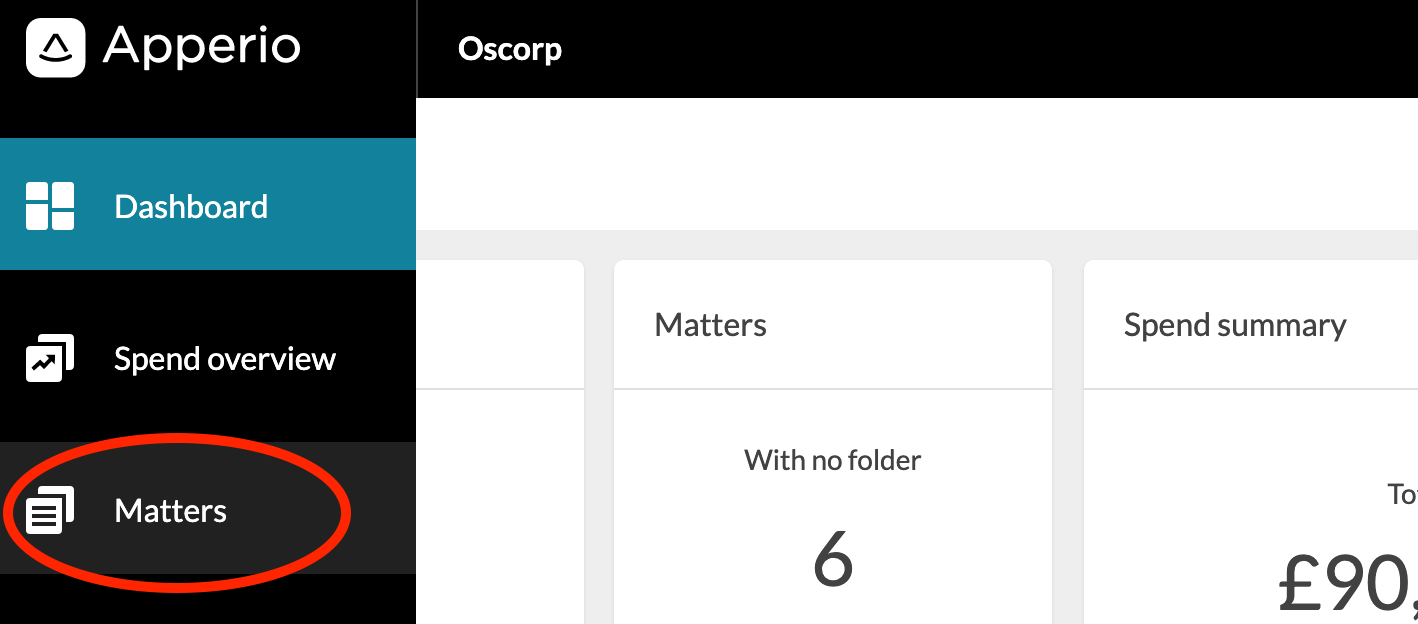 The Matters page is a complete list of all the matters you have access to within Apperio.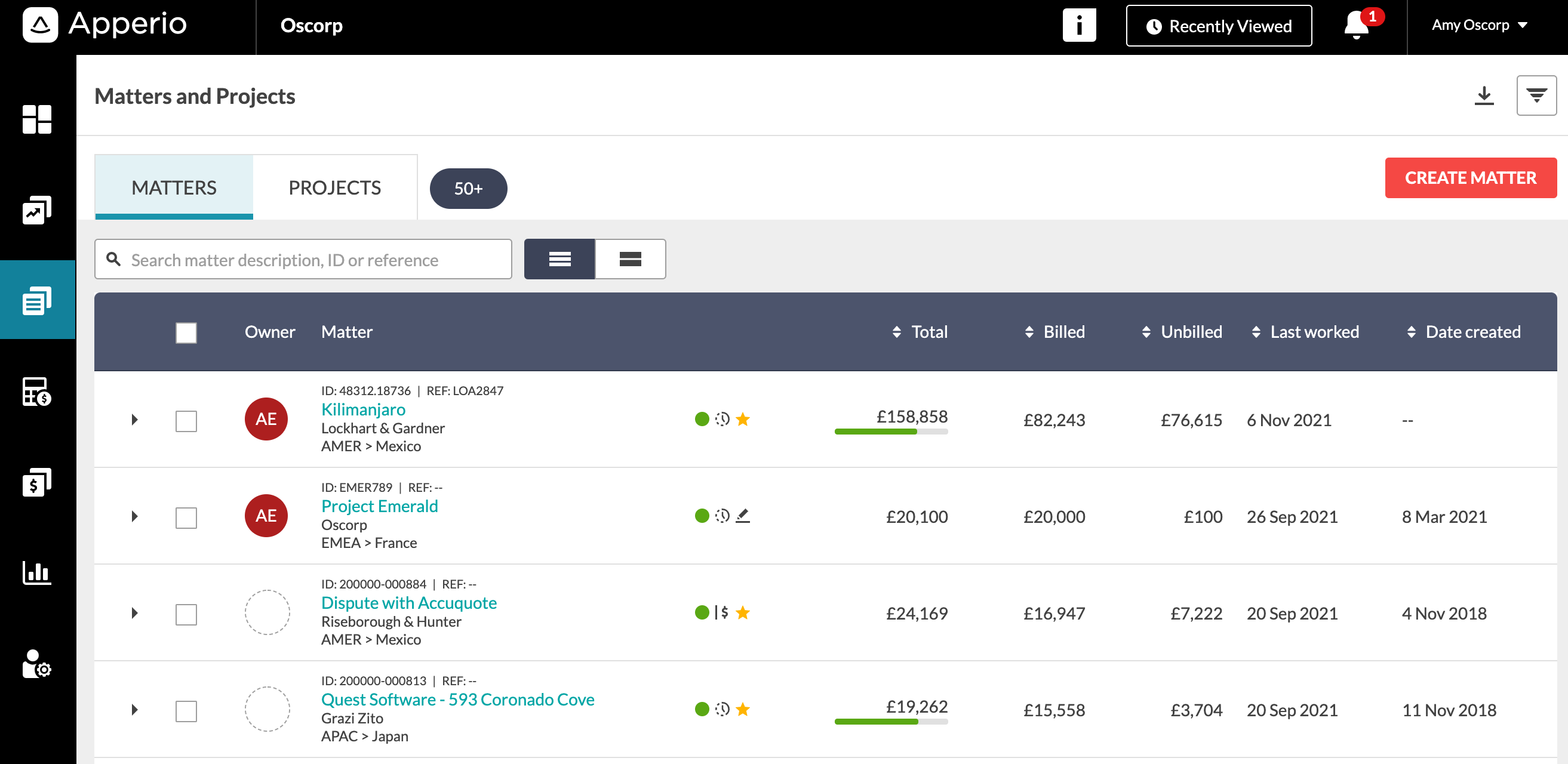 You can search for your matters by matter name, matter reference or ID number using the search bar. Using the filter icon on the top right hand side of the page you can quickly slice your data to view matters across a specific folder, law firm, practise group, fee structure and other categories. To discover more about filters in Apperio click here.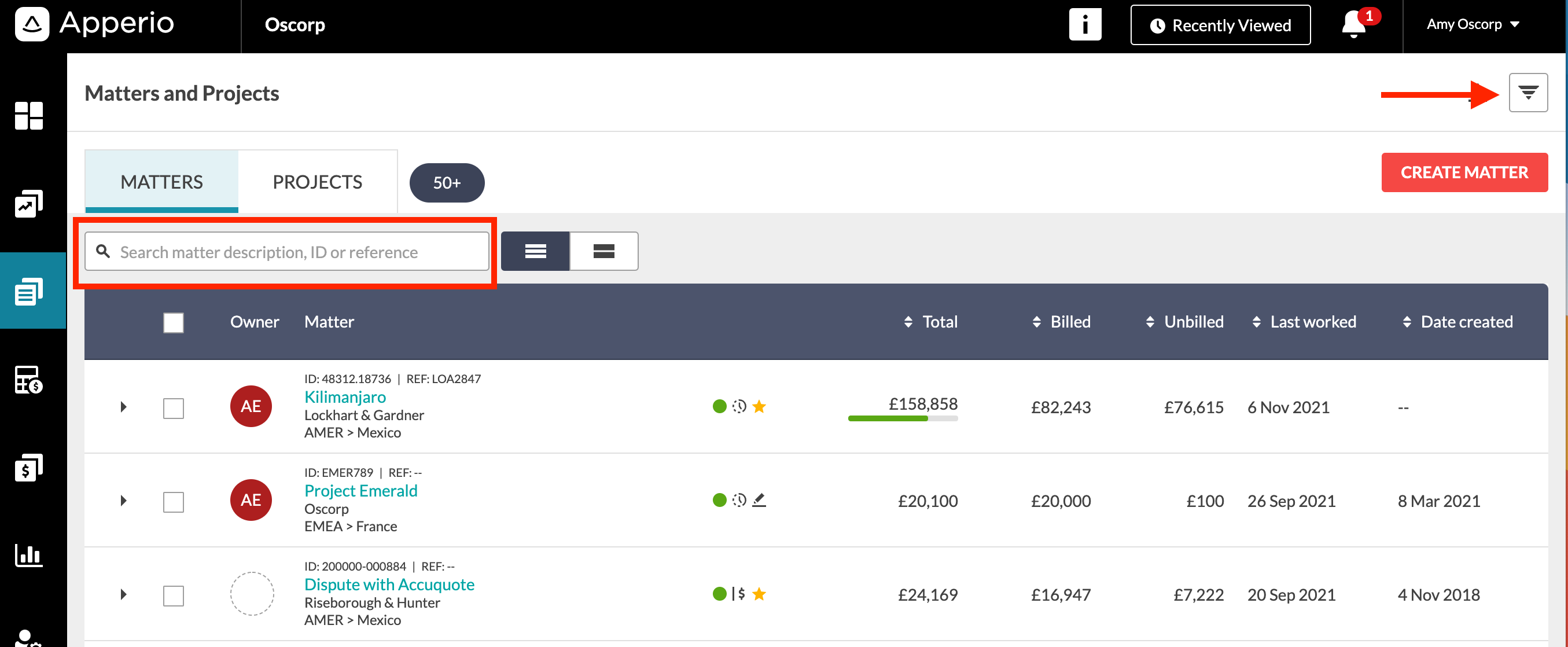 Easily track the progress of spend on a matter against budgets using the tracker bar on the matters list.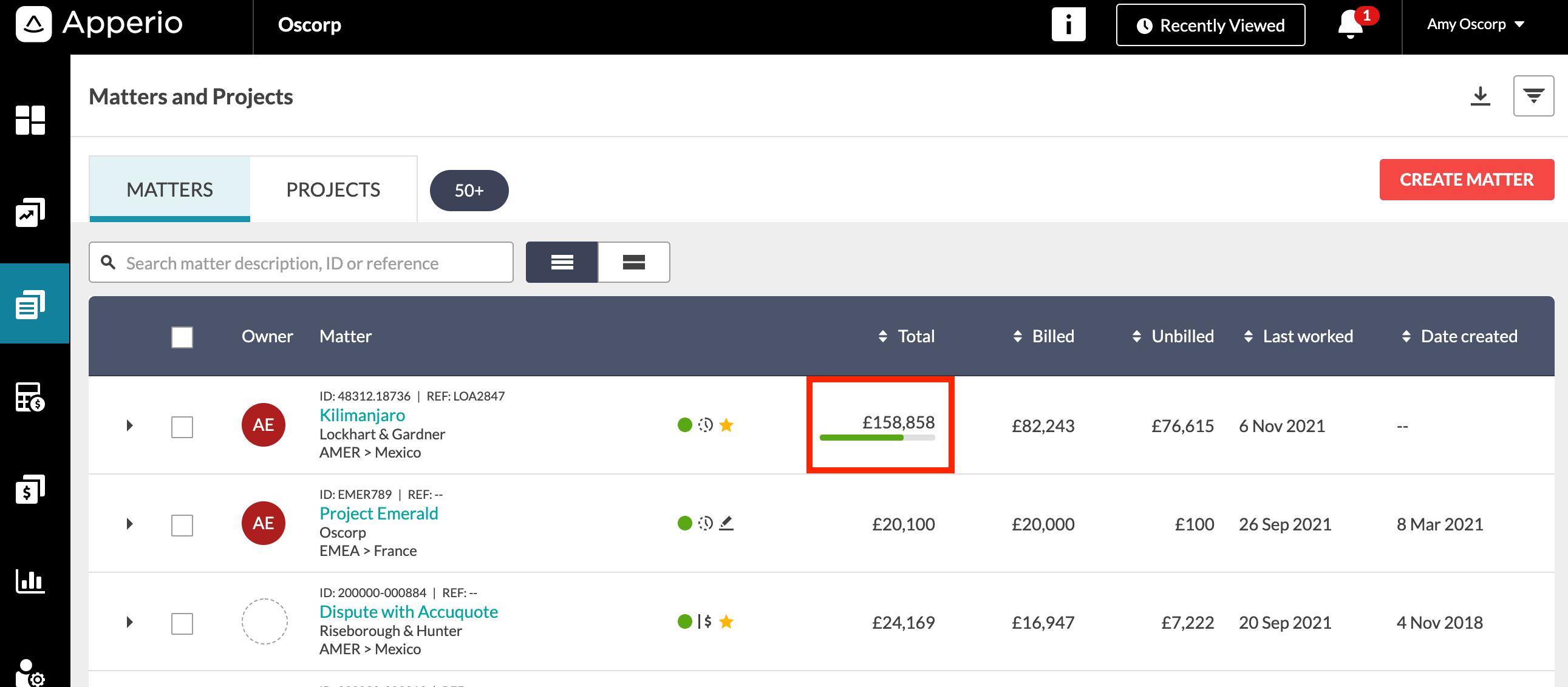 Or filter the matter list to view all matters with a budget or at a specific threshold.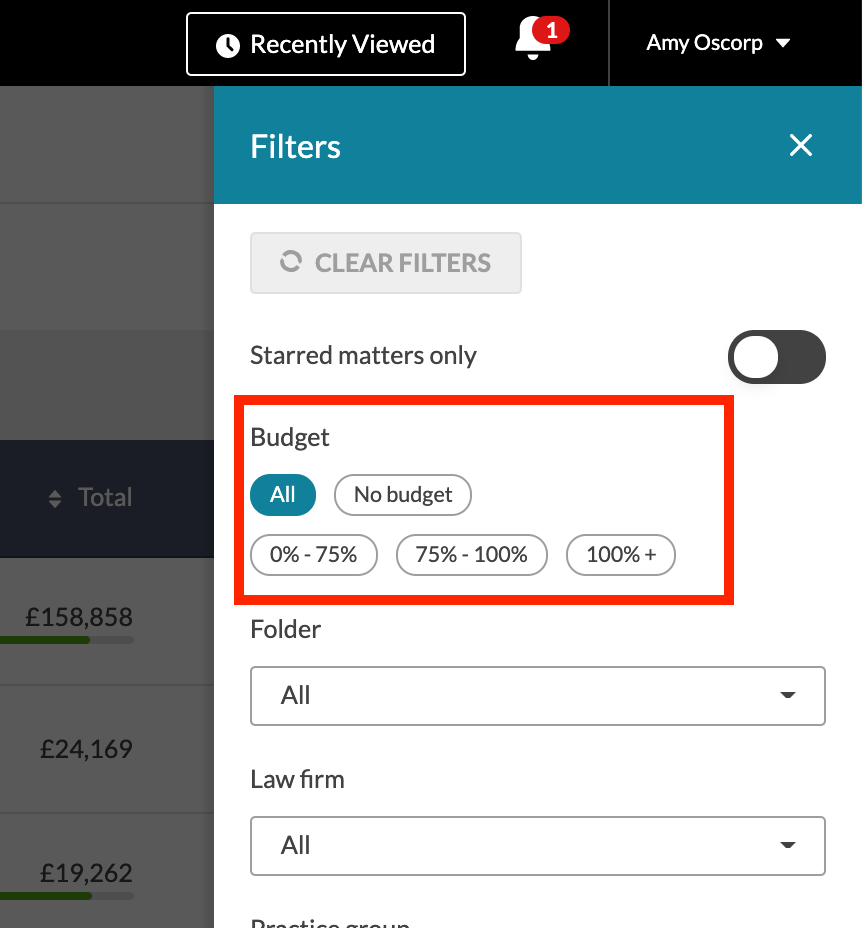 Click on the matter name to open the detailed matter page.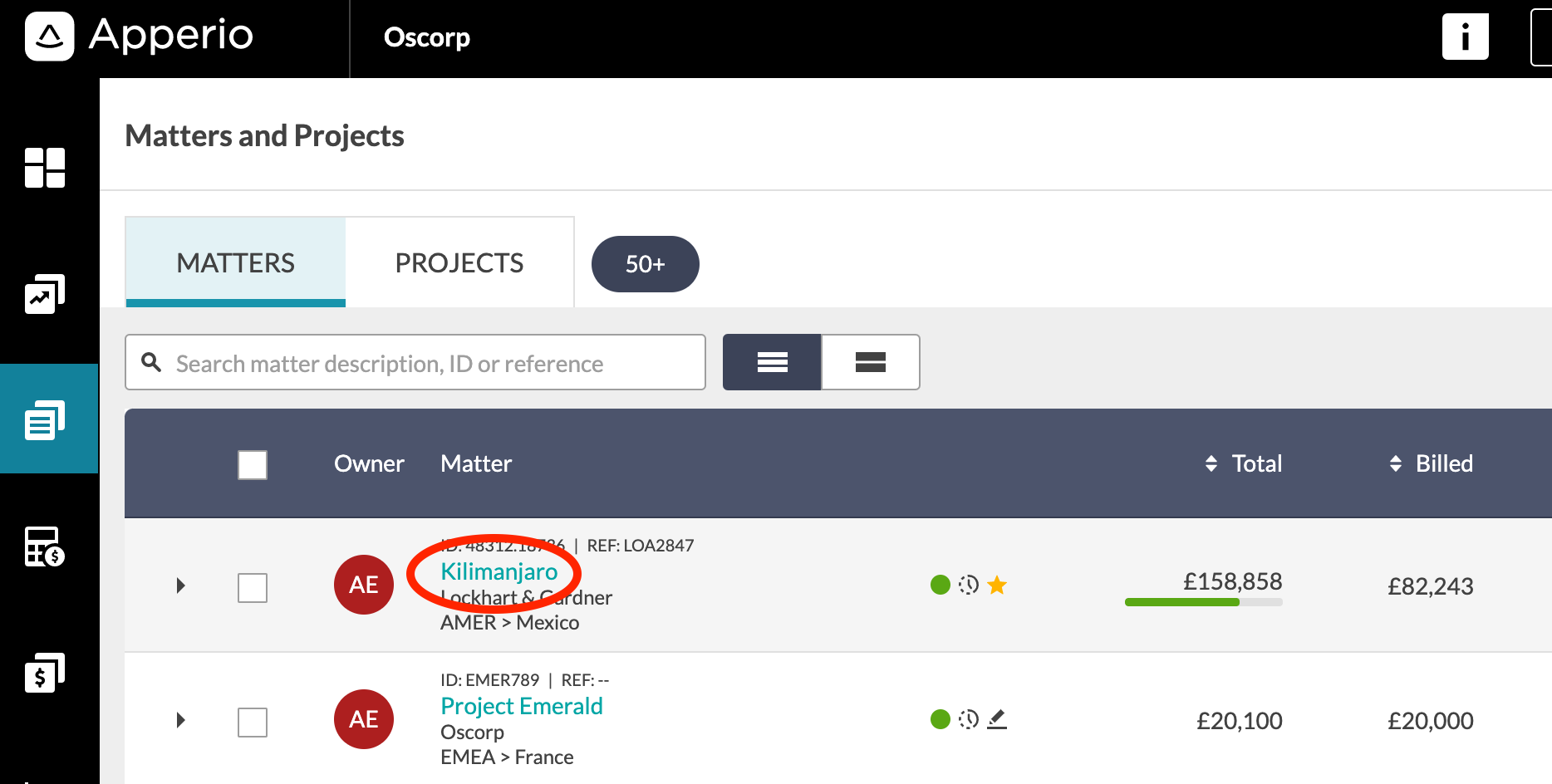 On this page you can see the breakdown of the work done on the matter, including fee earner data and the time entry ledger. You can also view any budgets set on the matter from the budgets tab and any invoice from the invoice tab.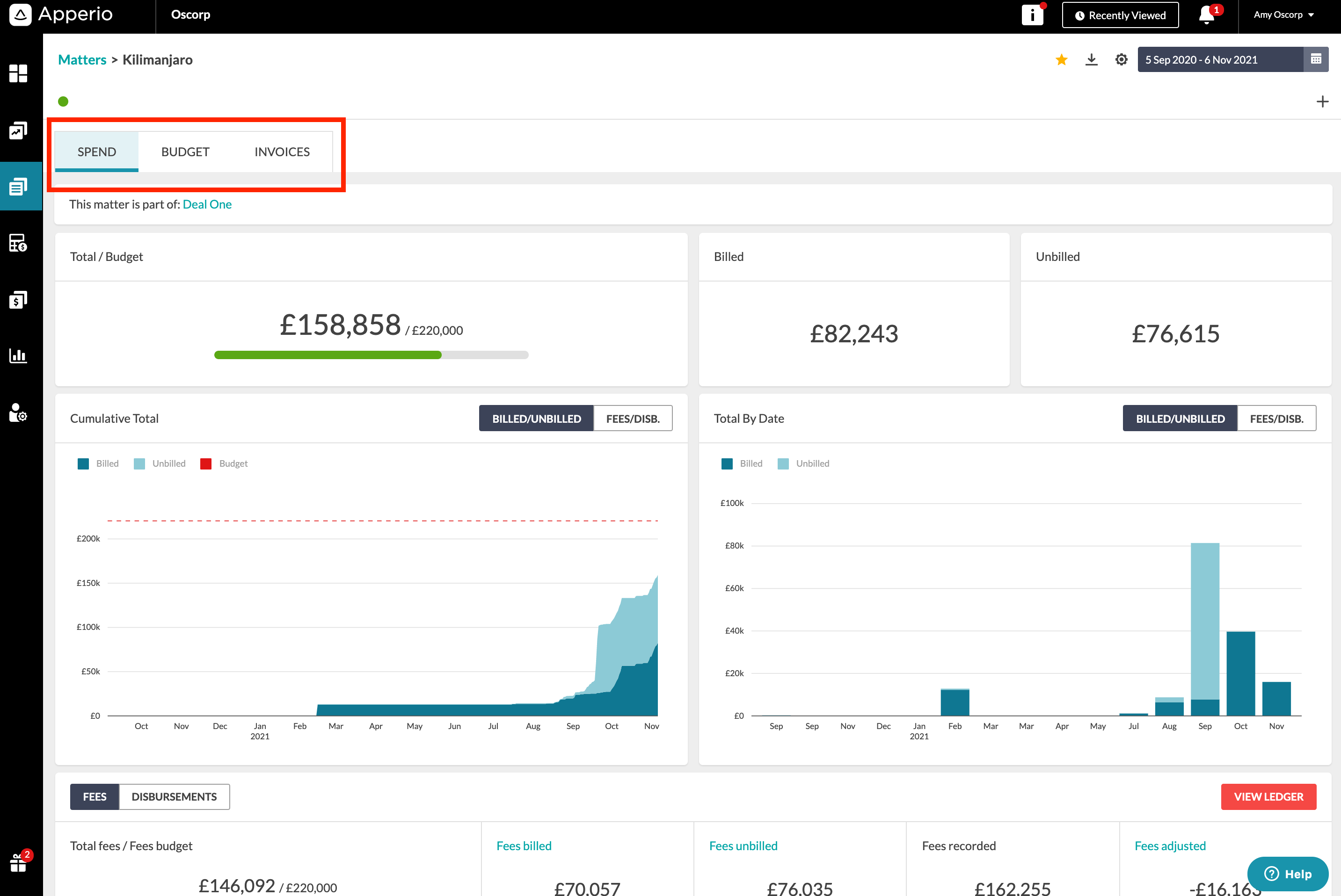 To discover more about the matter page click here.