To log into Apperio for the first time you'll need to click the 'Accept Invitation' link in the 'Invitation to Apperio' email. If you have not received this email or if the link has expired please email support@apperio.com to request a new invitation.
As a new user to Apperio you will first be directed towards the set your password page.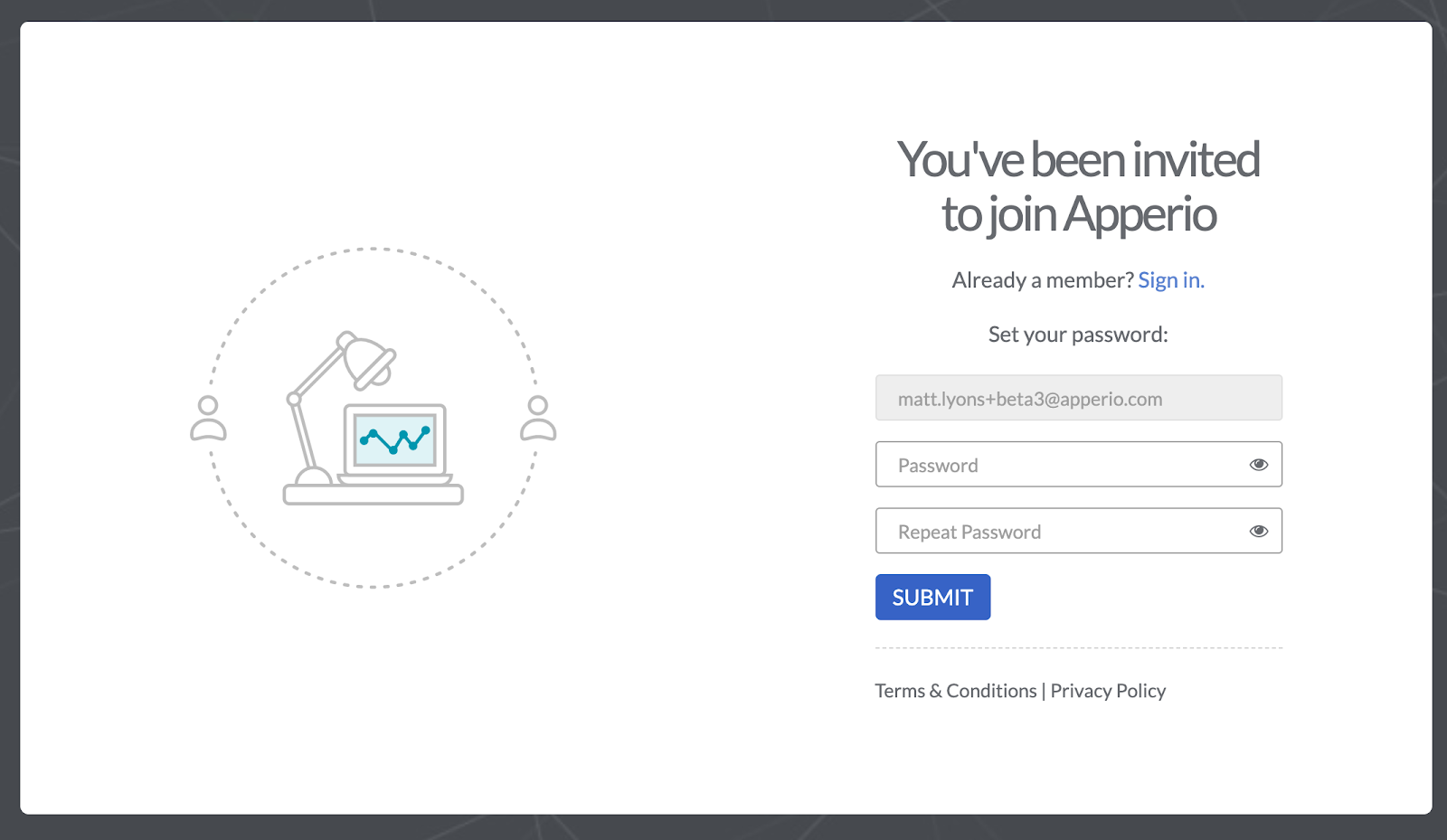 Please read and accept the terms and conditions and privacy policy to continue.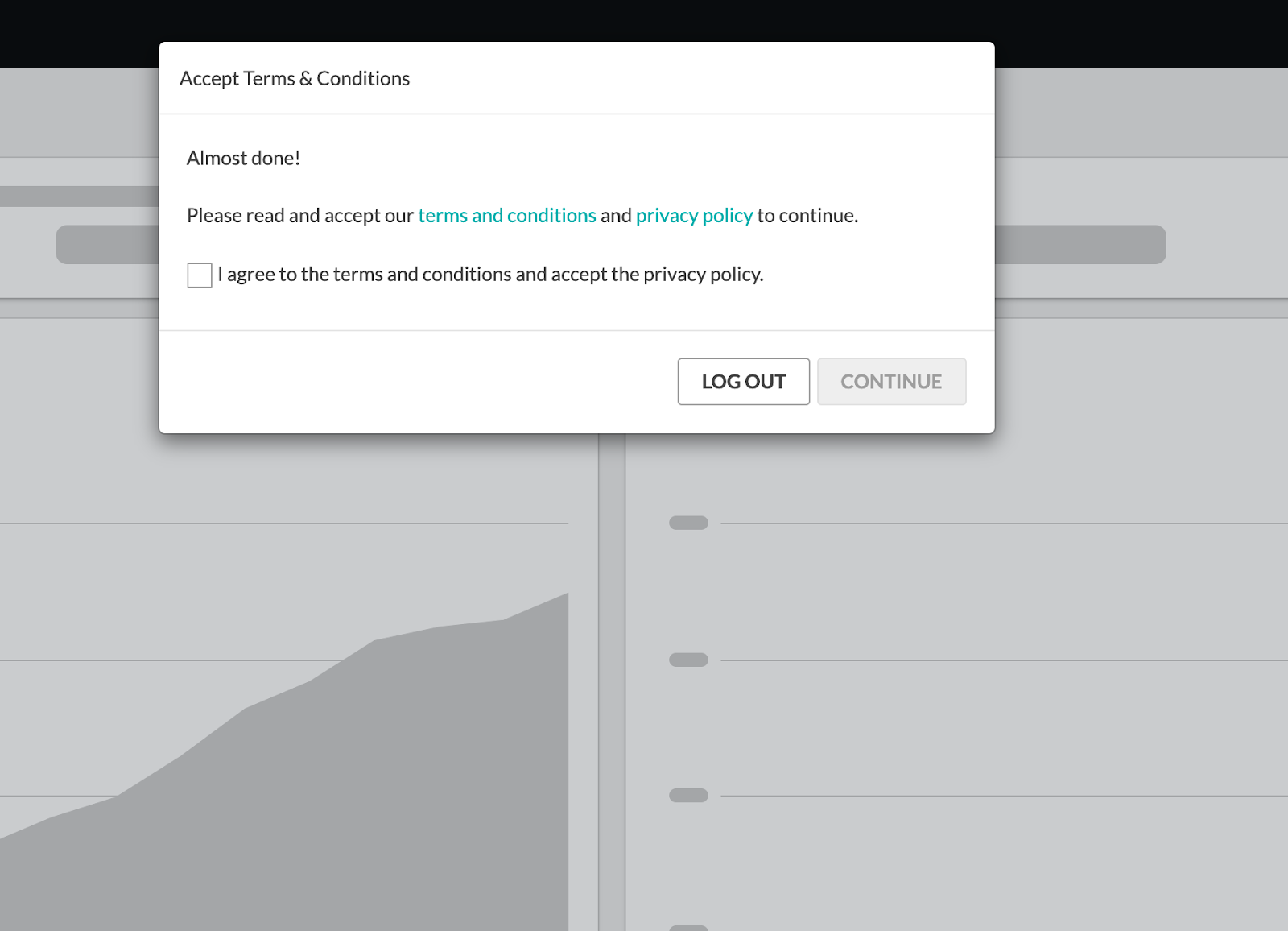 A welcome message will be displayed. Click continue to access the tour.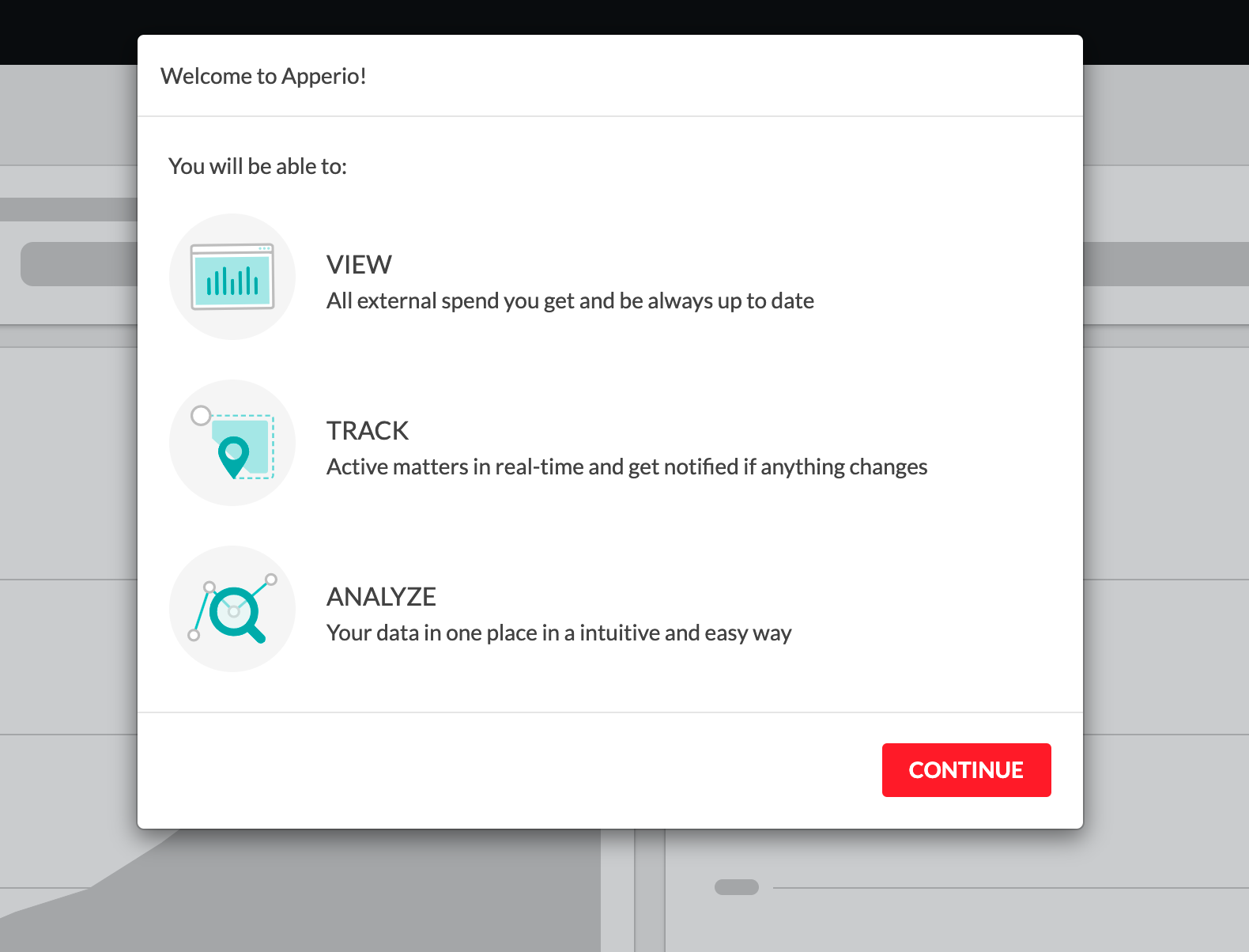 Welcome to the platform! In Apperio you can view, track and analyse your legal spend.
Click on your name in the top right and select profile to edit your account settings.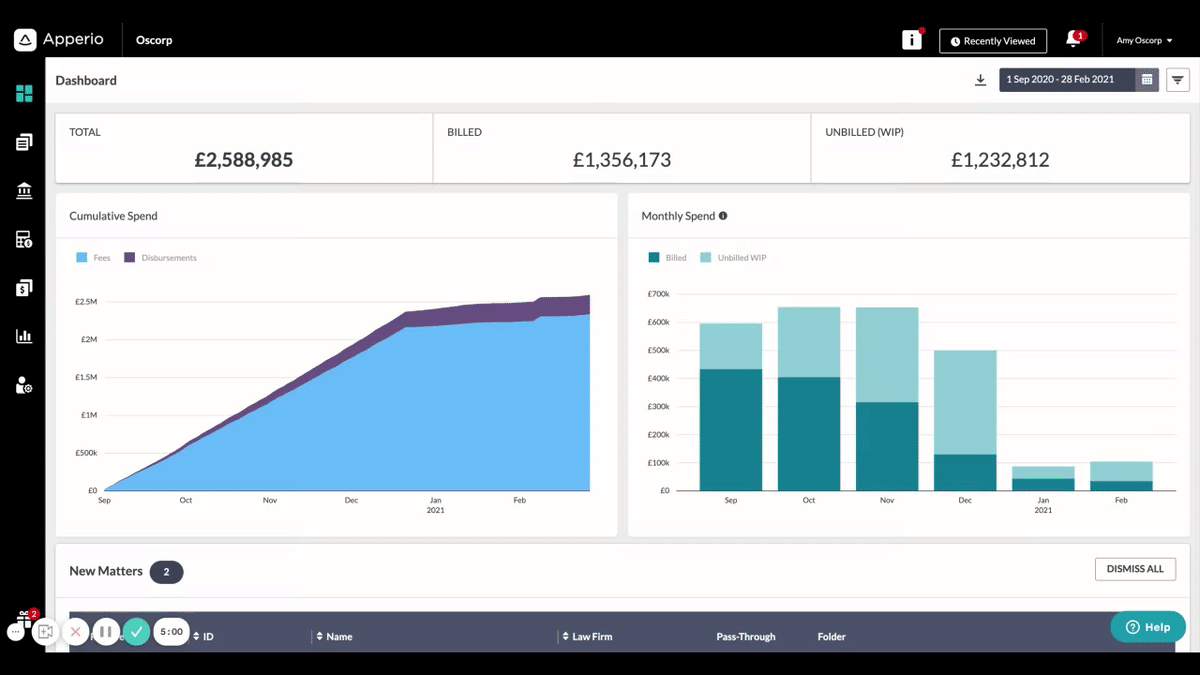 To discover your account settings in more detail click here
Selecting the notifications icon will show you notifications relating to any budgets that have been set or any matters that have been starred.

To discover more about your notifications click here
To navigate through the different sections in Apperio use the icons on the left of the screen.