Welcome to Apperio!
We exist to make the global legal industry clear, connected and collaborative.
At Apperio we are here to transform the way legal departments are run. With a clear and transparent approach, our goal is to provide businesses with more visibility on their legal spend.
With our holistic yet easy to use platform, you can effortlessly track, analyse and manage your legal spend across all law firms, in real-time, in one place.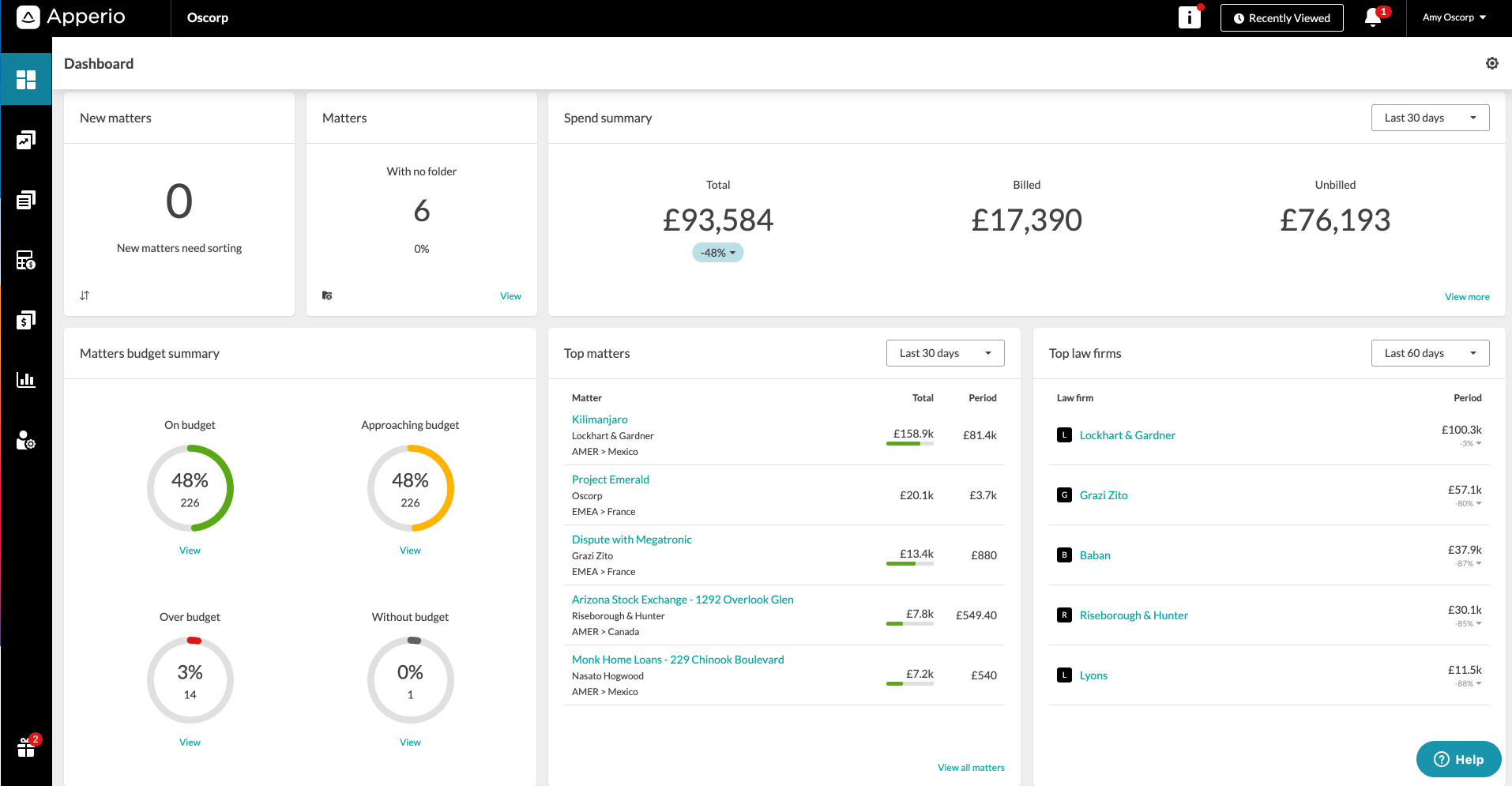 This quick start guide will help you quickly understand how to use the range of analytics available in Apperio to review and manage your legal spend.