Select the invoice page from the Apperio menu to view all your invoices.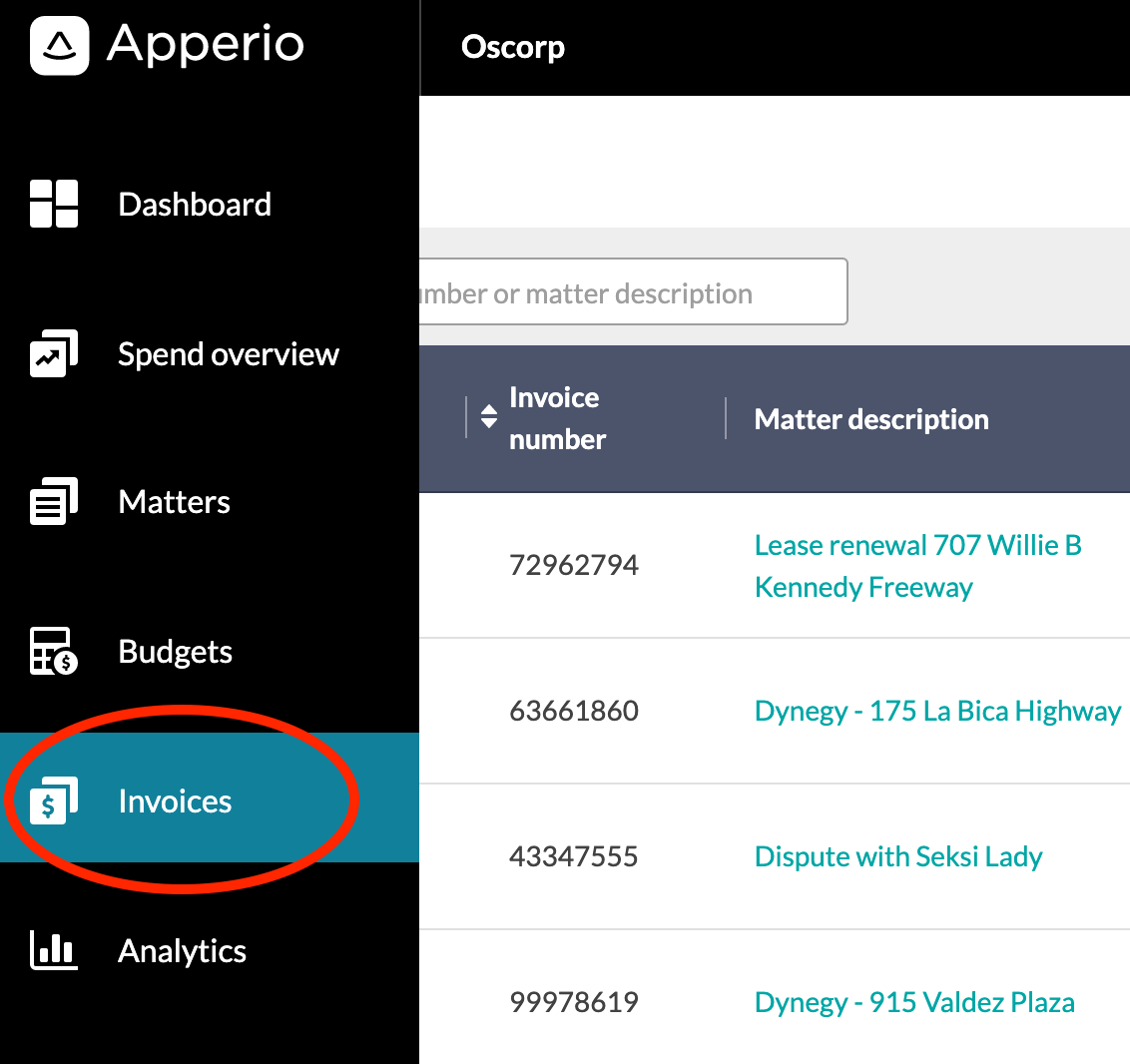 On the Invoice page you can view a list of all your current invoices.

Change the date to view your invoices over a particular time period

Use the filters to find your invoice

Clicking on the Matter name will open the invoice tab on the related matter page, allowing the review of time entries associated with the invoice.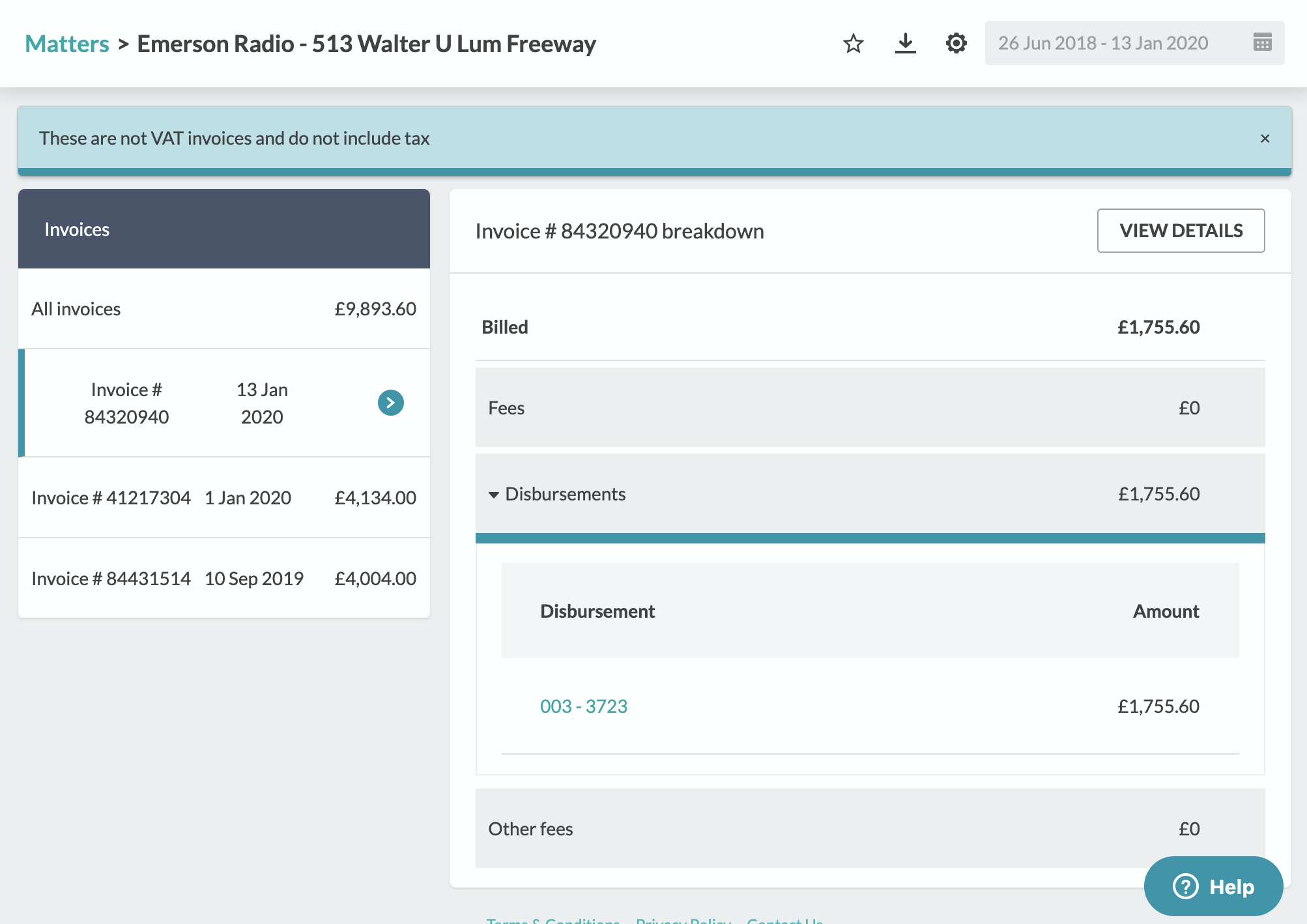 To discover more about the Invoice page click here