With the matter owners functionality you have the ability to assign ownership of a matter to a single or multiple users in Apperio. Any user assigned as a matter owner must be set up with an Apperio account. For information on how to set up users please contact your customer success manager or email support@apperio.com
How to assign a matter owner
To assign a matter to an owner select the Matters icon from the Apperio side menu.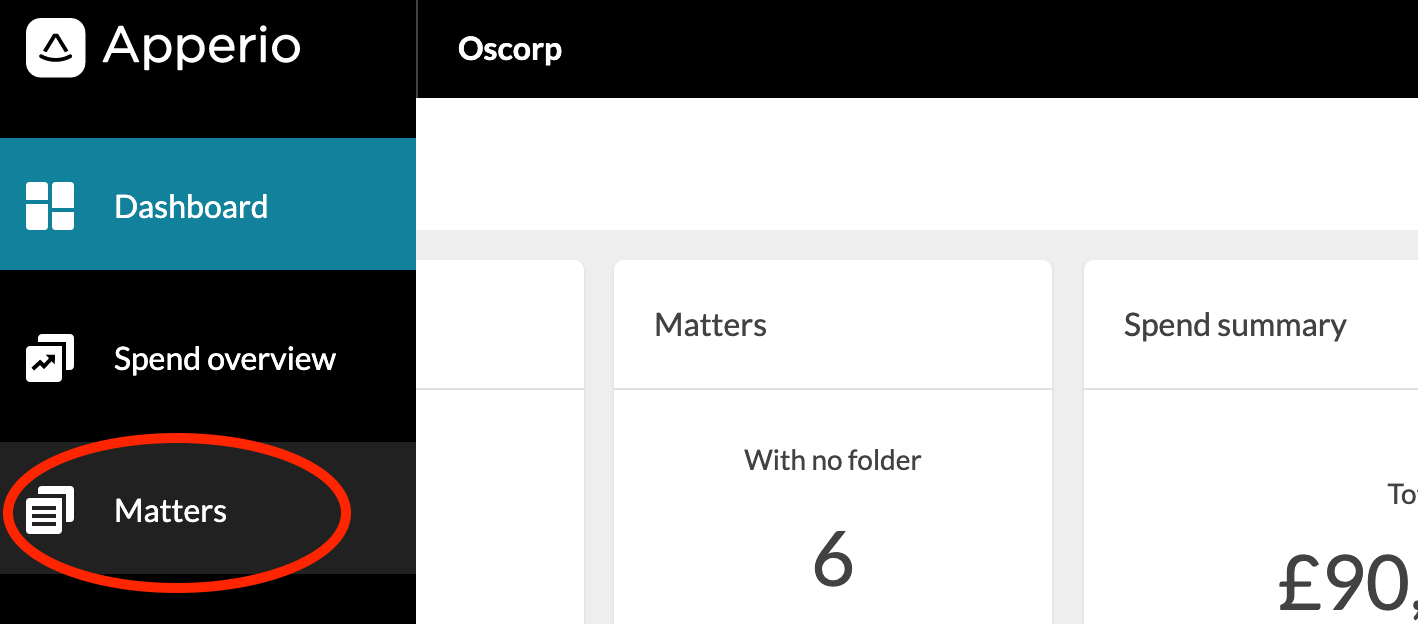 On the Matters list page select the cog icon.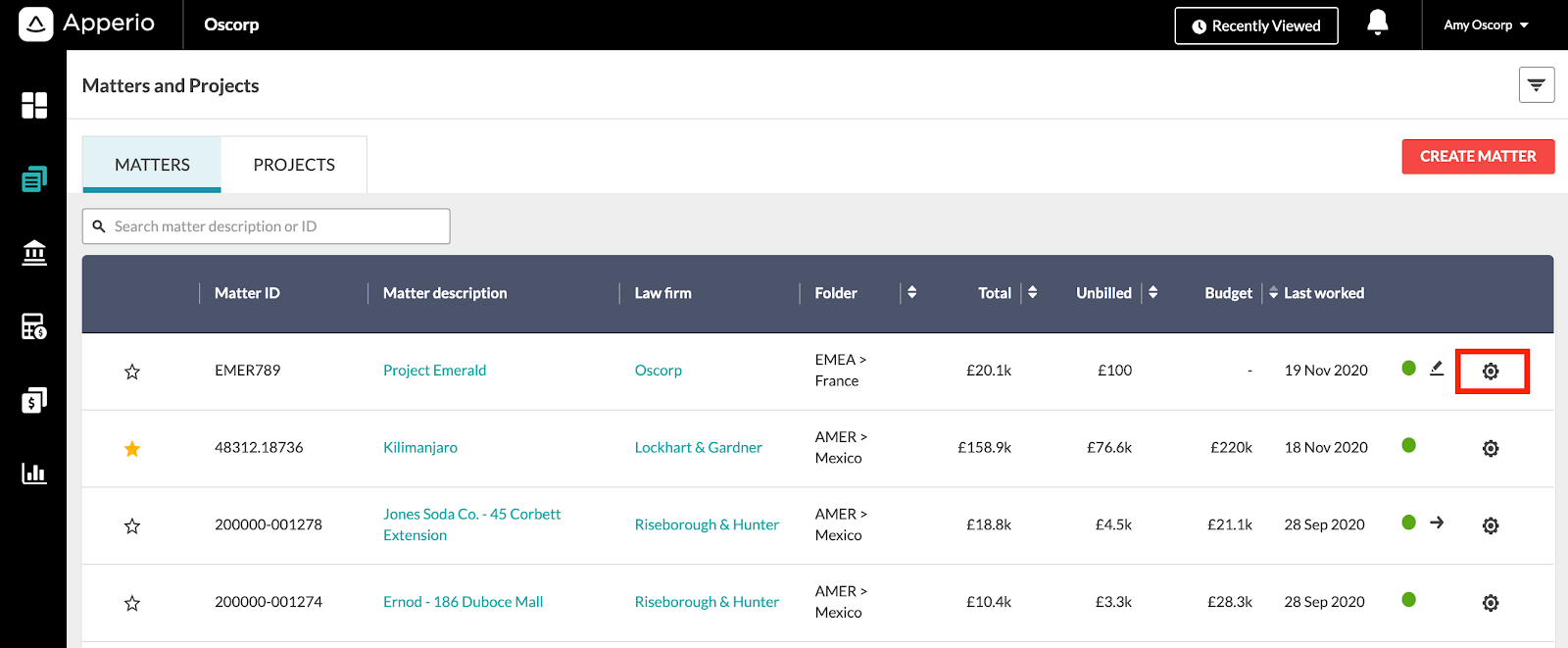 In 'Quick Matter Edit' search and add the Owner using the search box. Then click Save Changes.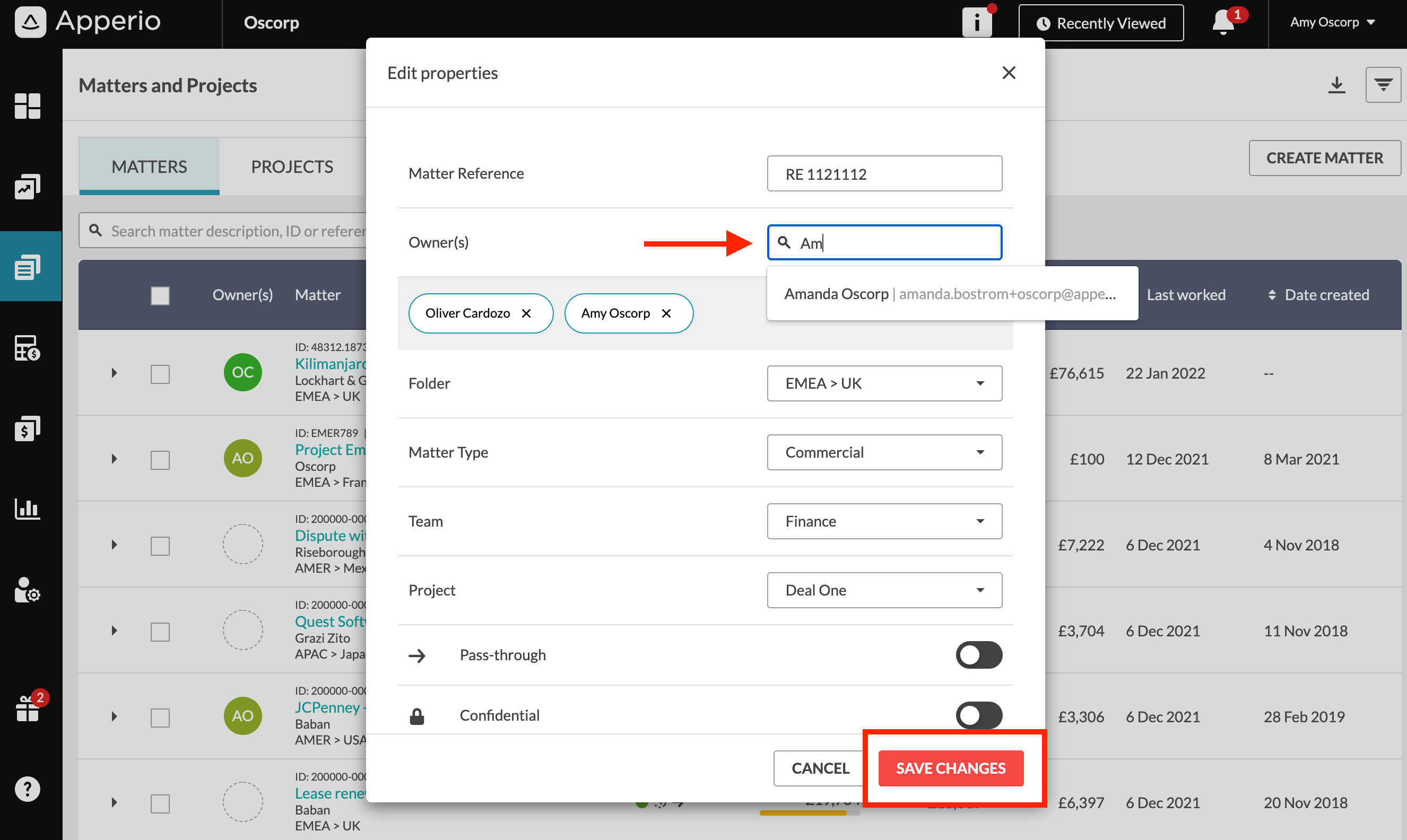 Multiple matter owners
You can assign a maximum of ten users as owner of a particular matter. On the matter properties you can view all users who have been made matter owner. To remove users simply select the 'cross' against their name.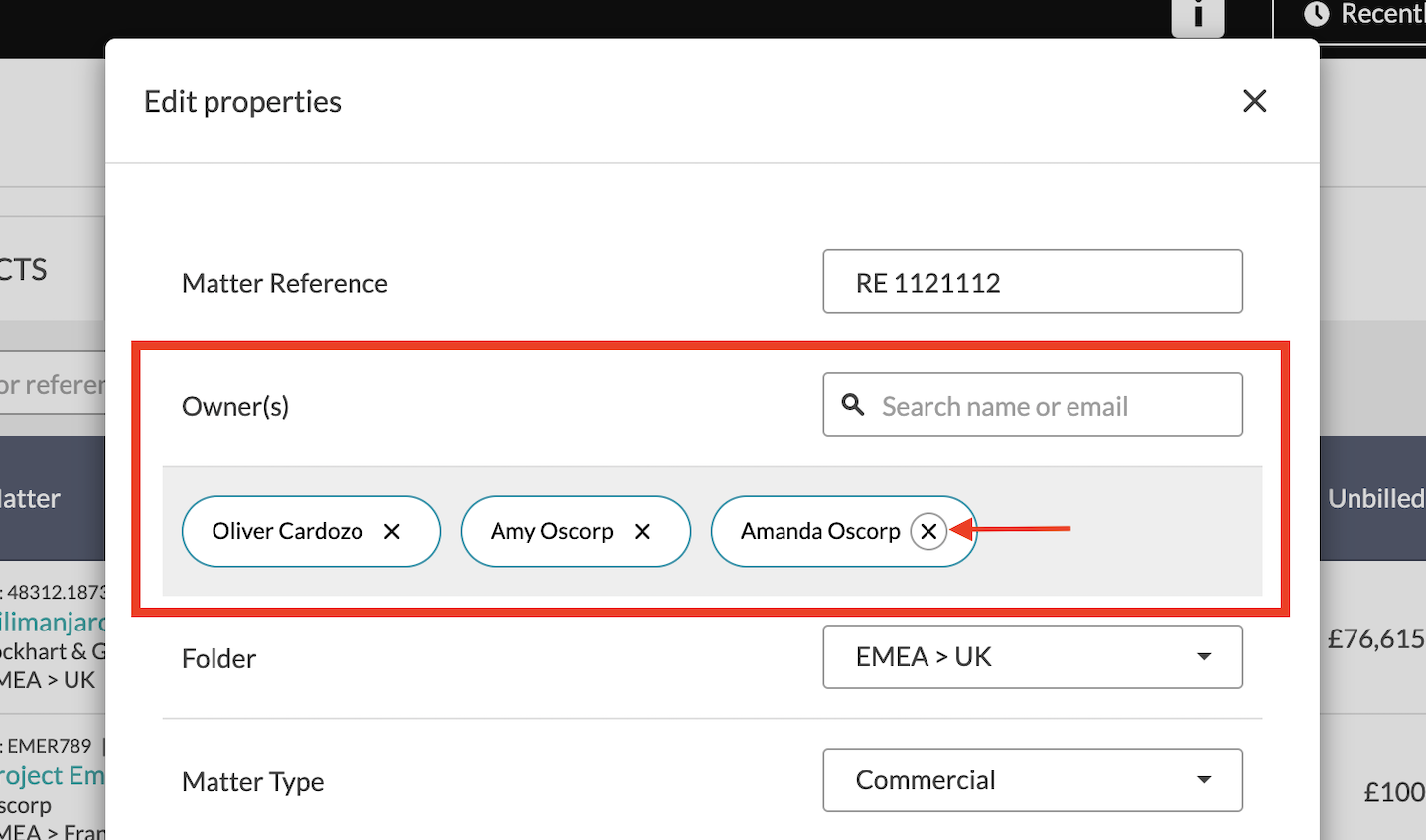 On the matters list is a quick view of all owners.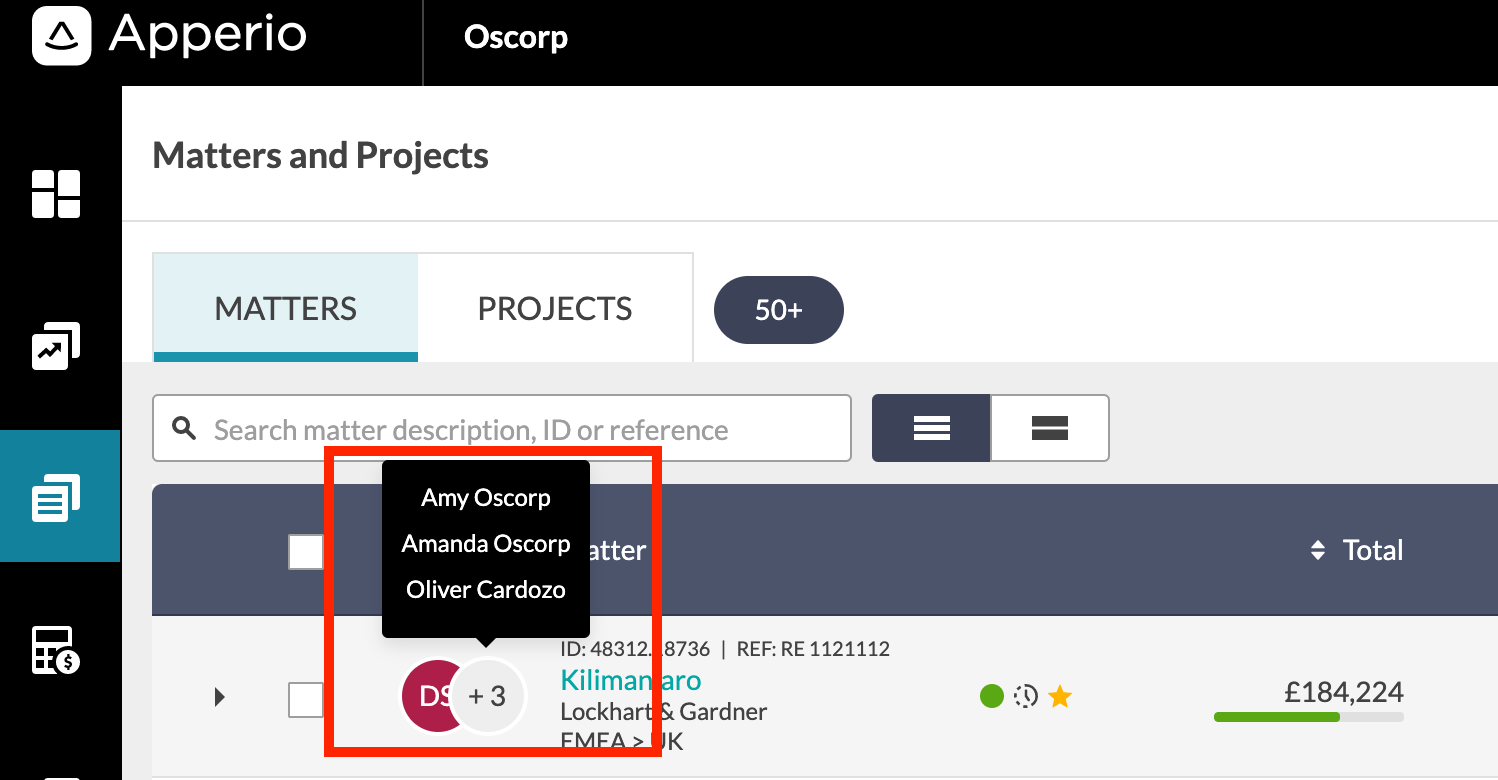 You can also assign a matter owner directly on the matters page. To do this, select a matter from the matters list. On the matter page select the cog icon near the top right, then search and add the Owner using the search box.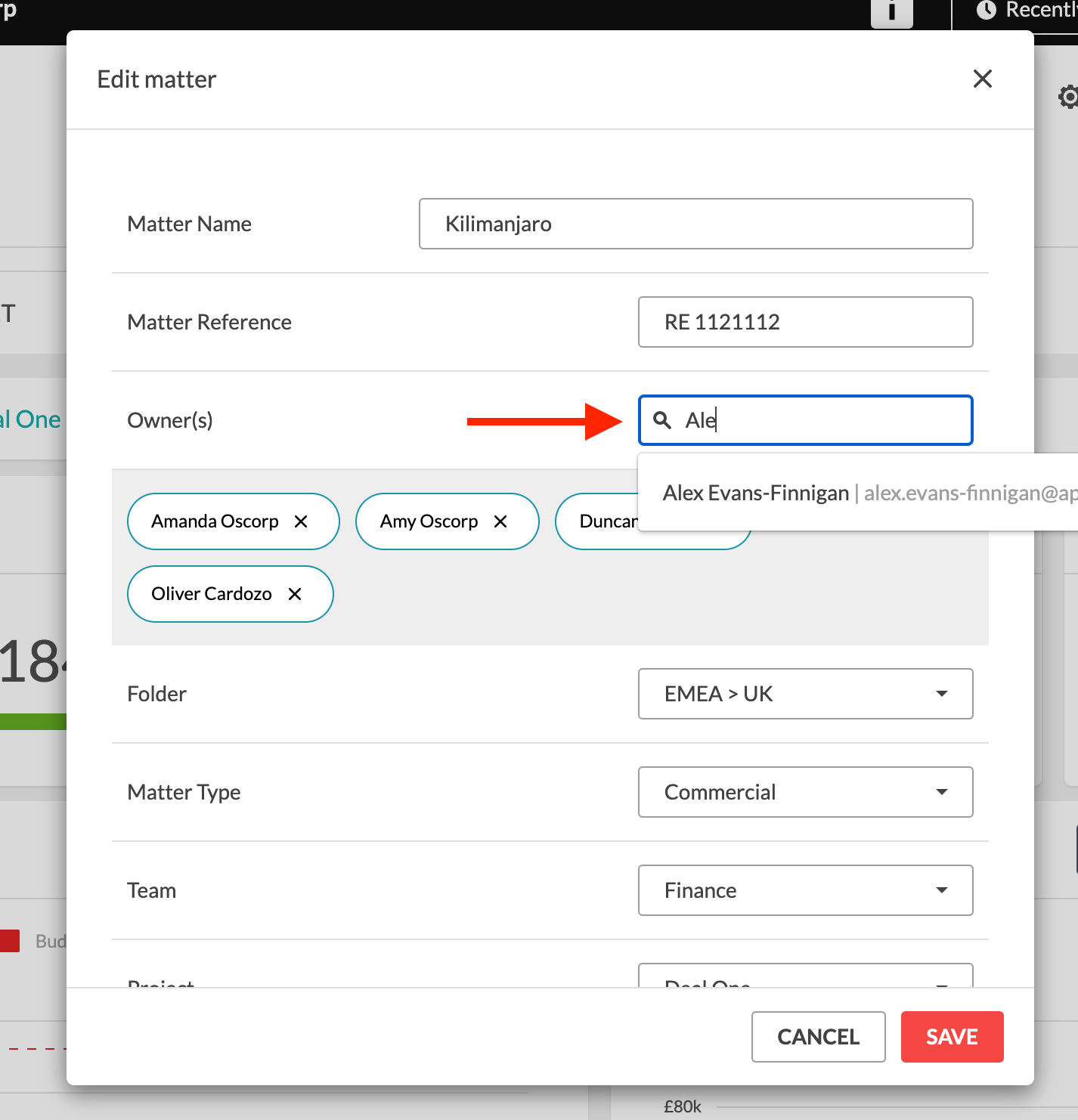 At the top of the matter page is an expanded view of all owners for the matter. Hover over the users initials to view the name.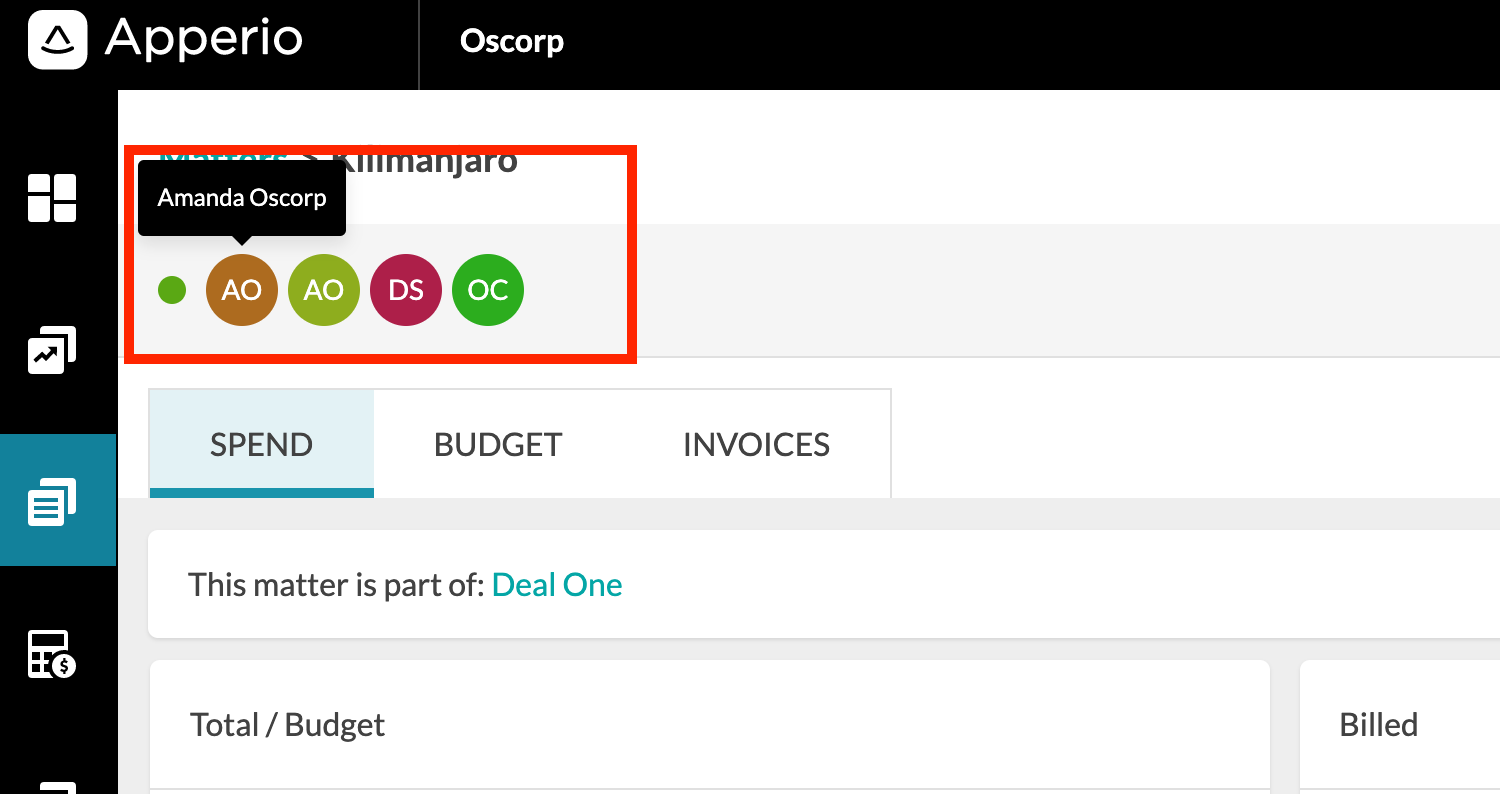 Alerts and notifications
When made a matter owner you'll receive an alert of this via email. The matter will be added to your My Matters dashboard and summary email and will receive notifications of budgets.