The ability to effectively manage your spend can be achieved by setting and monitoring a budget. Visibility on your budget promotes better management by your law firms. Not only can you manage expectations better, but open conversations can take place before budgets are exceeded, effectively reducing your spend.
Budgets exist on two levels in Apperio, on the matter level and folder level. Matter budgets can either be set by your law firms or internally by the business, where all internal budgets are private and cannot be viewed by your law firms.
Setting Budgets for Folders
You can set budgets for particular folders in Apperio. This allows you to track a budget on all the matters for which you have organised into folders. For example, if you have a folder for different regions or legal entities, each of which may have their own legal budget, you can track each of these budgets in Apperio alongside the WIP, in real time.
You can set budgets for any period, such as by quarter or annual, and they can overlap, so you can have both quarterly and annual budgets simultaneously.
To create a folder budget select Budget from the Apperio menu > New Budget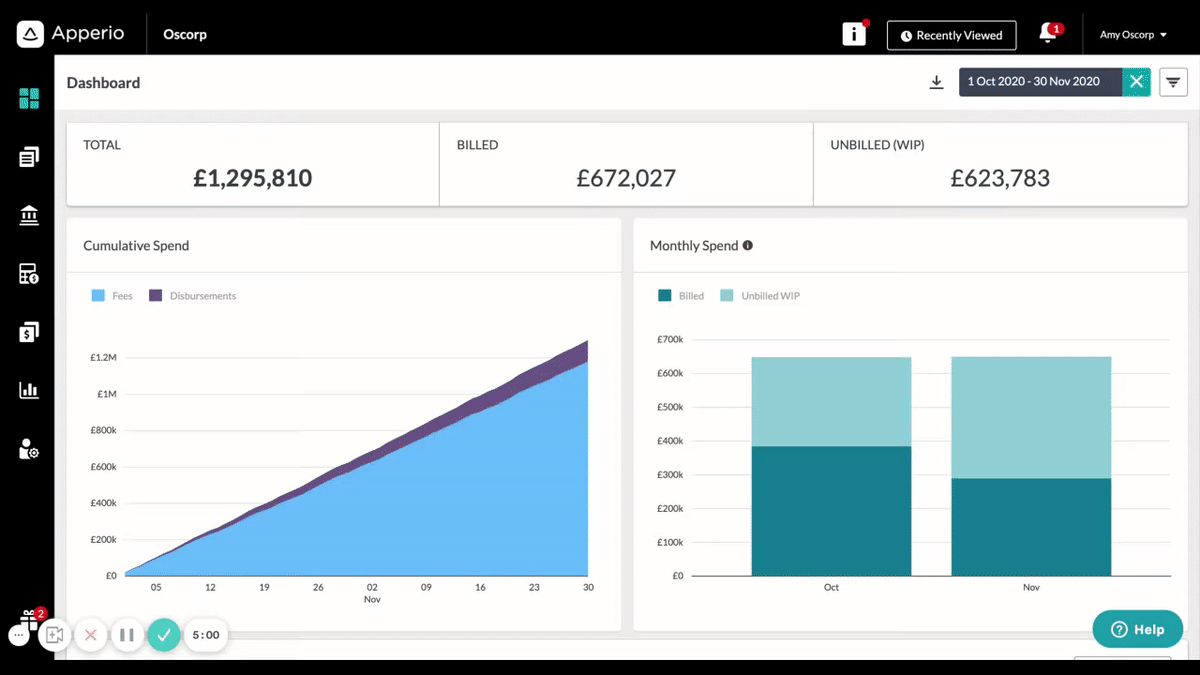 Enter the details of your budget in the New Budget page.
Once completed click SAVE
Be sure to name your budget so that it includes an indication of the period e.g. 'Northern Region Q1 2020'. This makes it much easier to select the budget in the dashboard to track.
If you want to have a budget for all legal spend in a period, select 'All Folders' in the folder drop down.
To edit an existing budget, click on the budget name in the budget list. You can also delete a budget from the edit budget pop-up.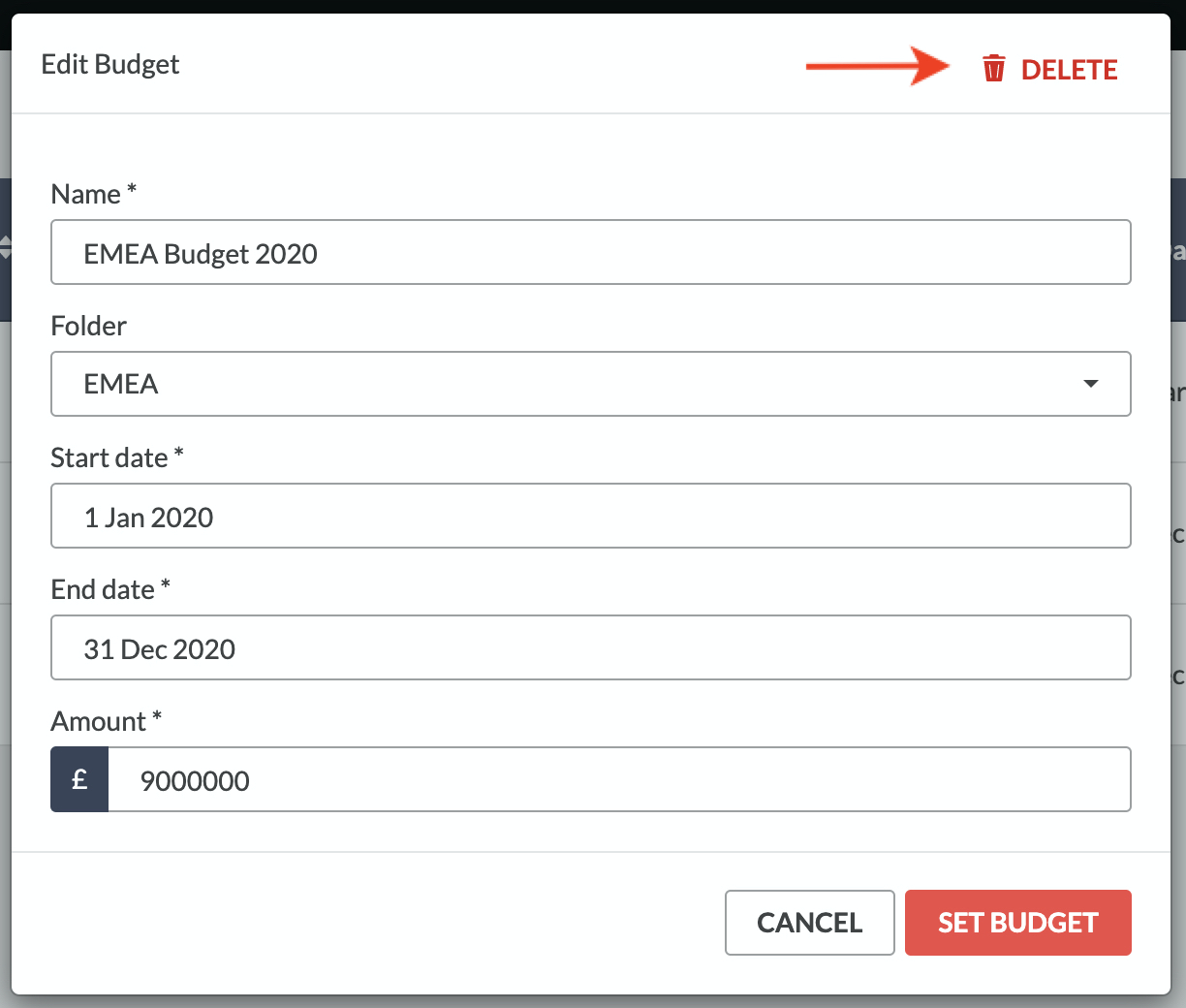 Budgets for Matters
Matter budgets are picked up from the practice management systems of your law firms, and are reflected in Apperio.
Law firm matter budgets apply to:
Fixed fees - where the budget will be the agreed fee

Capped fees -where the budget will be the agreed cap

Hourly matters - where the budget will be an estimate provided by the law firm
Budgets set by law firms can be viewed directly from the matters page. Select matters from the Apperio menu, find the matter you are interested in, and follow the link from the matter name to the matter page. The budget is shown next to the total fees.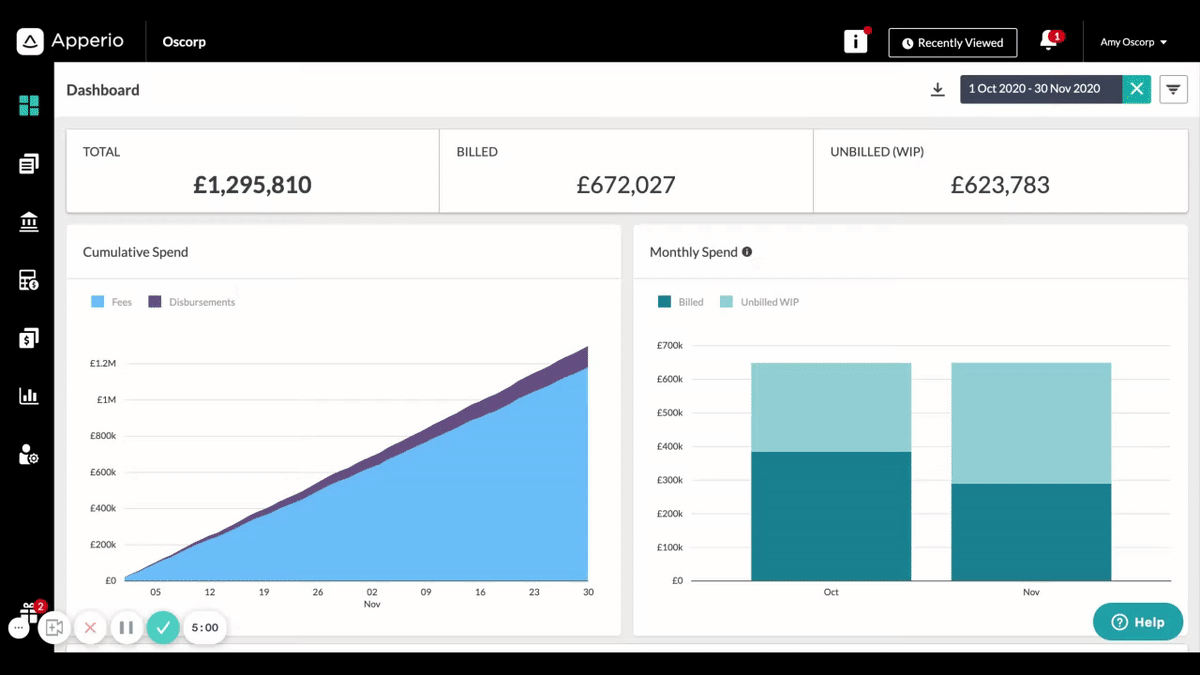 Reducing overall spend is the aggregate of reducing spend on every matter, hence managing matter budgets play a crucial role towards spend control.
Internal Matter Budgets
One way to manage your spend is to set internal budgets yourself for your matters. All budgets created in Apperio by a business are private, and law firms will not be able to view this information.
To set a budget, click on the gear icon from the matters budgets page.

Set the amount for your budget in the Edit budget page. Here you can add notes to track updates on your budget.

Once you have completed entering the budget details click SAVE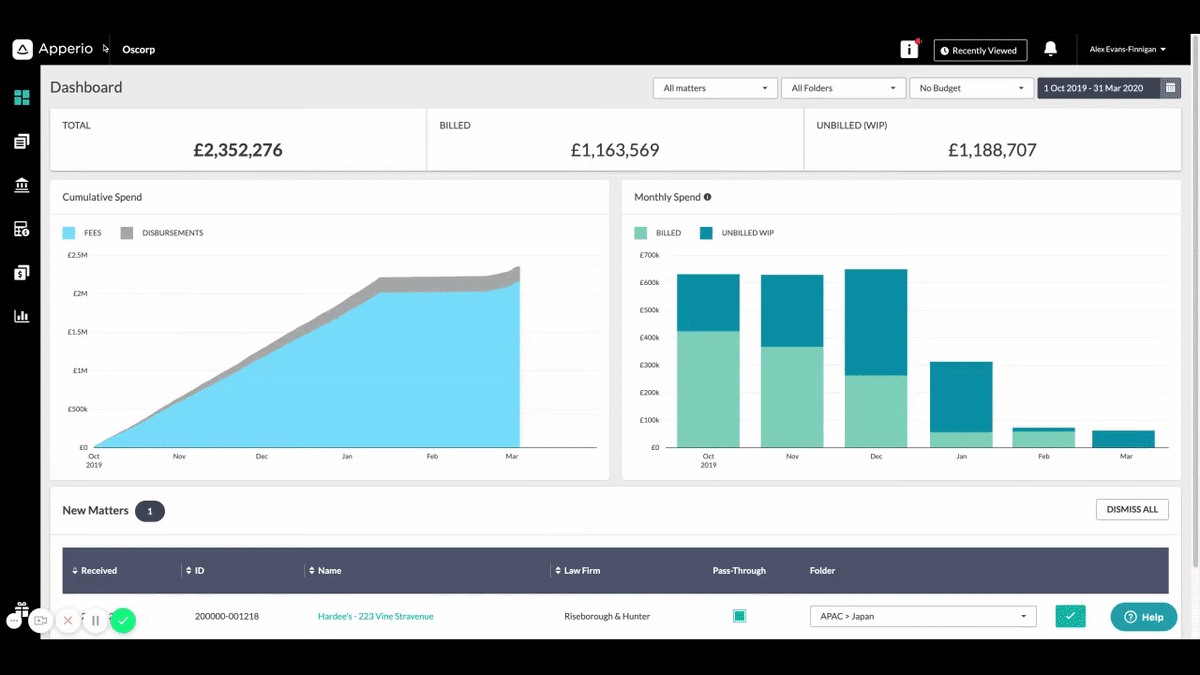 Towards the bottom if the matter budget page is a history of all budget changes on the matter, including any notes provided by your colleagues and the matter total for when the budget was updated.

Starring a Matter for Budget Threshold Updates
When you star a matter you will receive emailed updates on the matter budget by default at 75% and 100% of the matter budget. It is possible to customise these thresholds - just contact support@apperio.com and we can change or add additional thresholds.
You can also opt into all budget notifications in the notifications section of your profile.