To view a matter in Apperio, simply navigate to the Matters tab from the Apperio menu.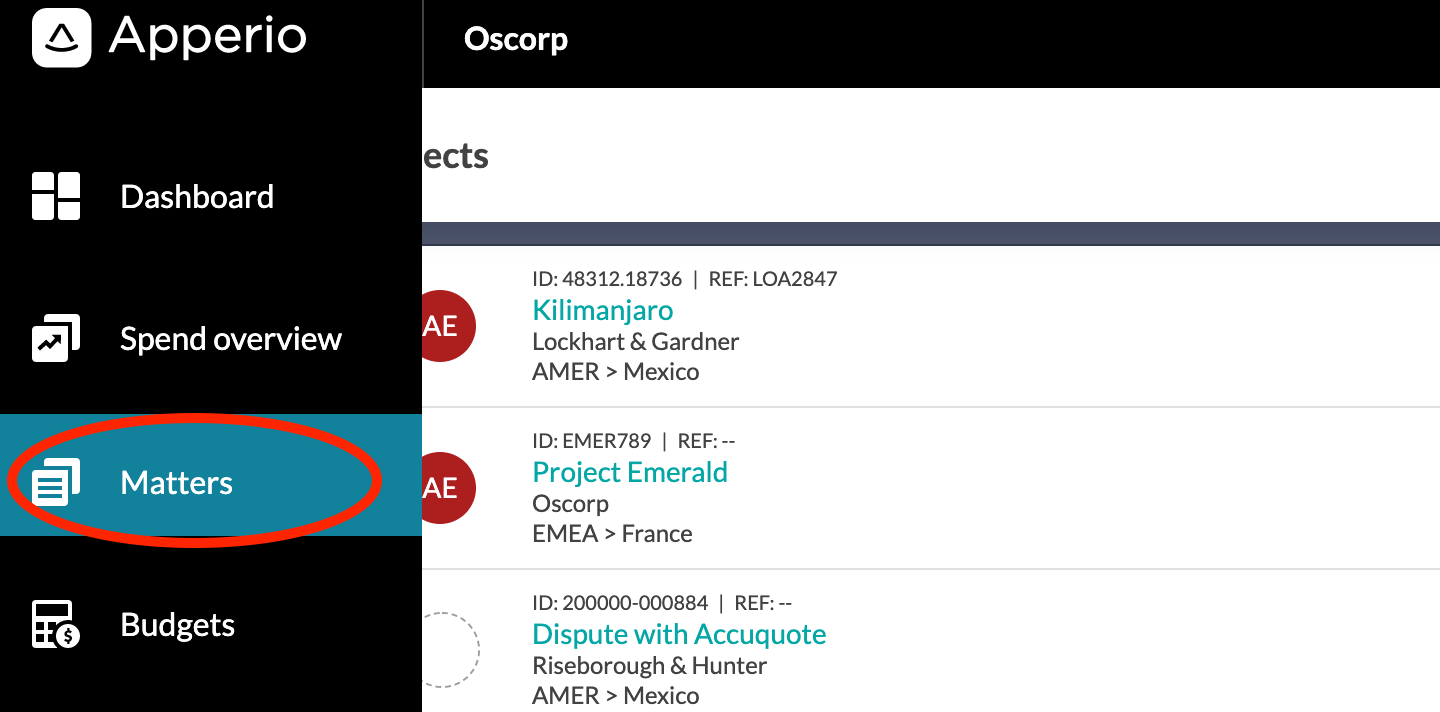 Click on the matter name to be presented with the detailed Matter page.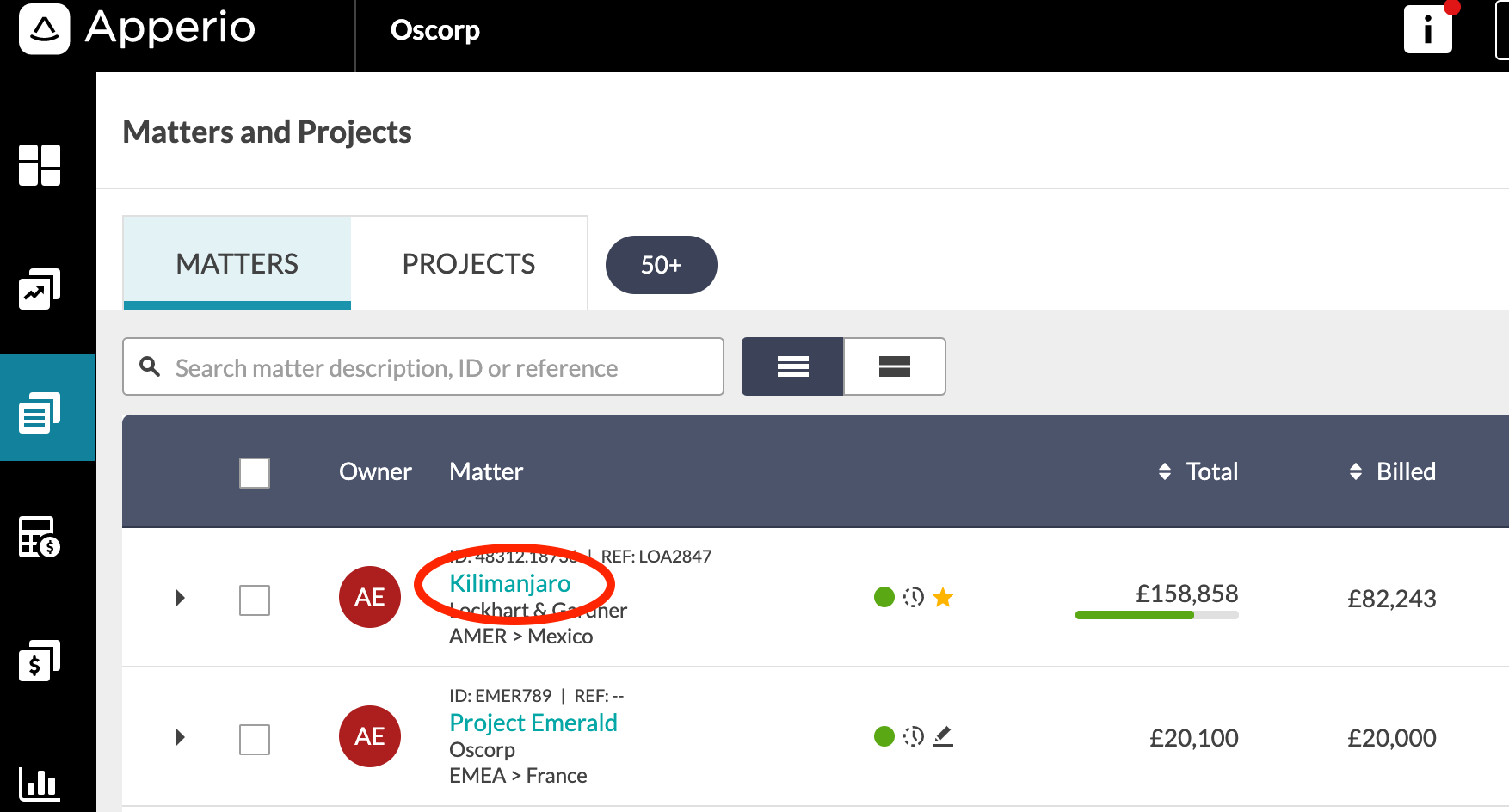 The chart totals displayed on the page are reflected by the chosen date range. Use the dates filter on the top right hand side to select the date period to view your spend.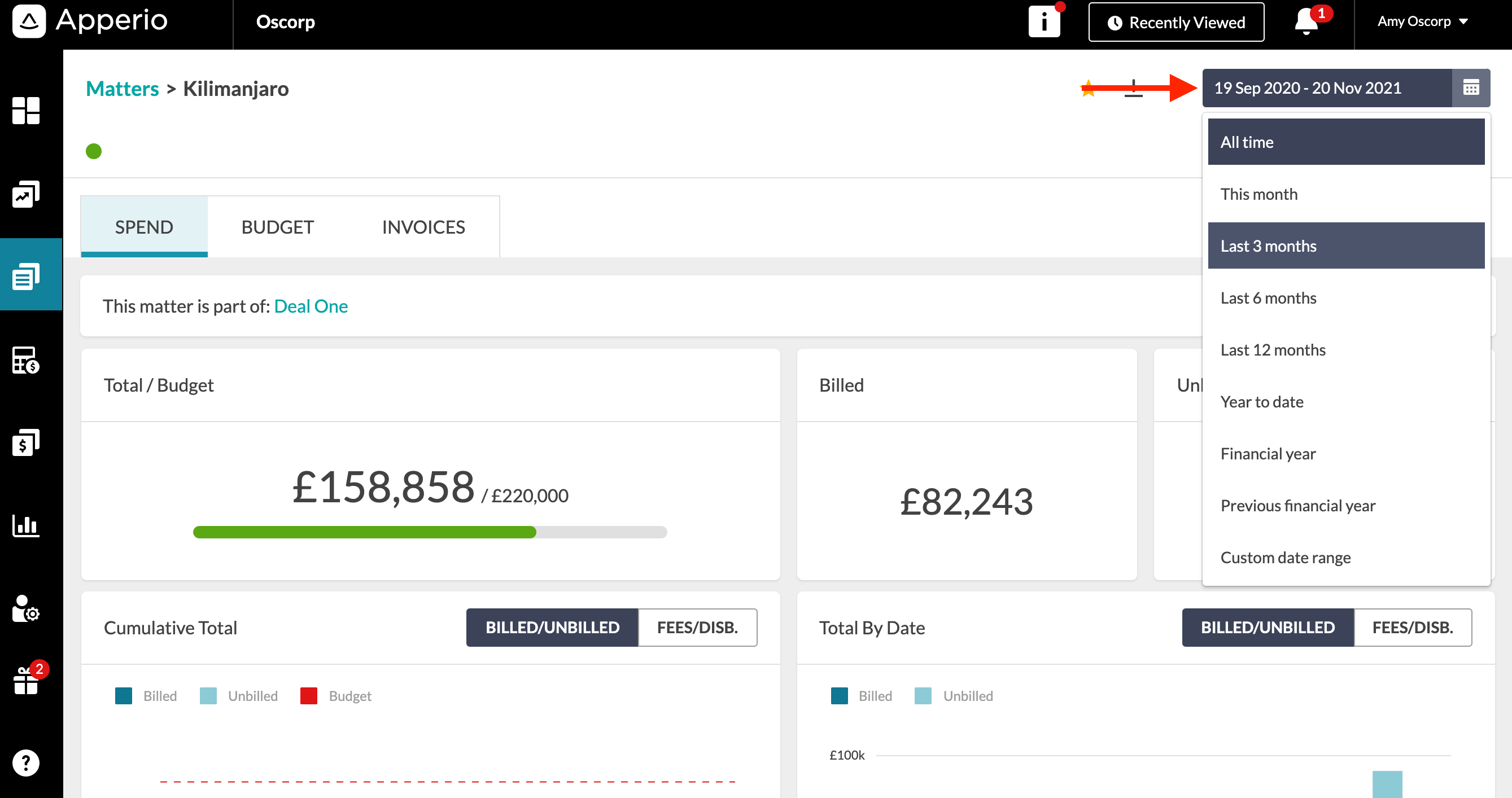 The details of the matter are shown as a breakdown on the top of the page by Matter ID, fee type, and law firm. You can also view how your matter has been organised by folder, matter type, team and practise group. The date last worked on the matter is also displayed.

Click on the + or - button on the top right hand side to reveal or hide the matter details.