In Apperio you can add your own reference or ID for a matter. For example, if you have your own ID from a matter management system, or a PO number from finance, you can add this to your matter in Apperio.
How to edit a matter reference
To change the reference or ID number of a matter, simply navigate to the matters page from the Apperio side menu.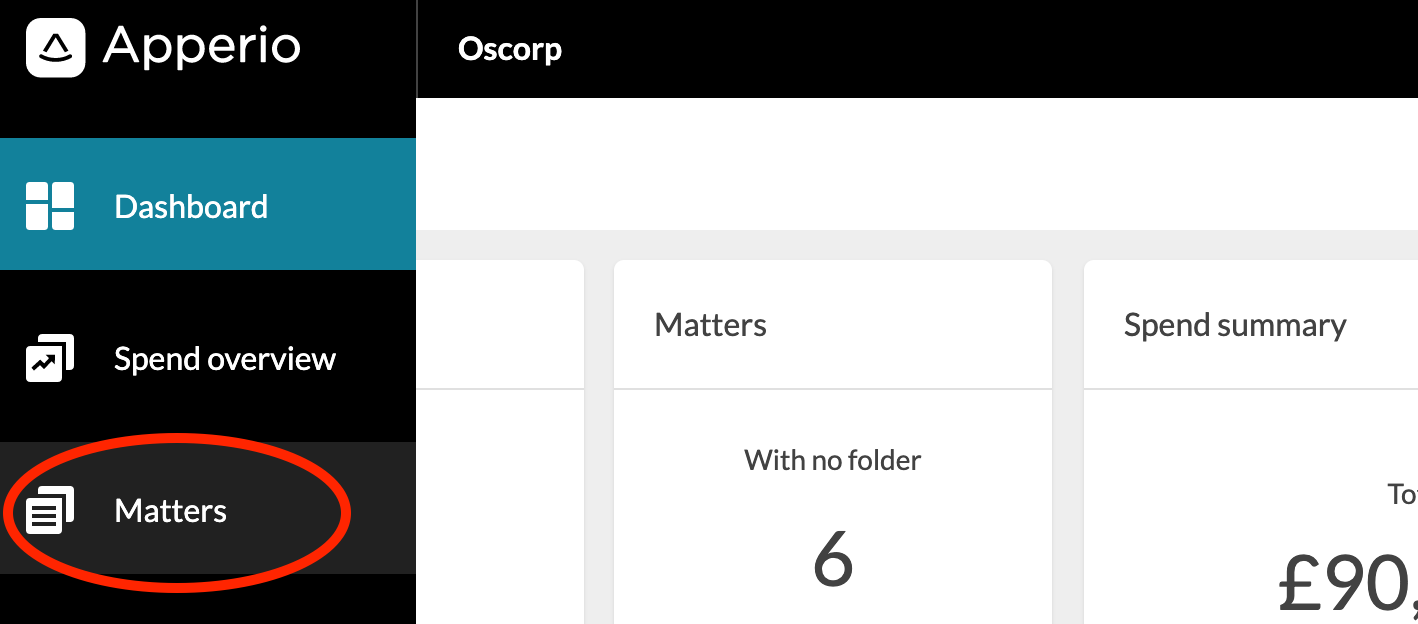 Select the cog icon in the matters list to add your own matter reference.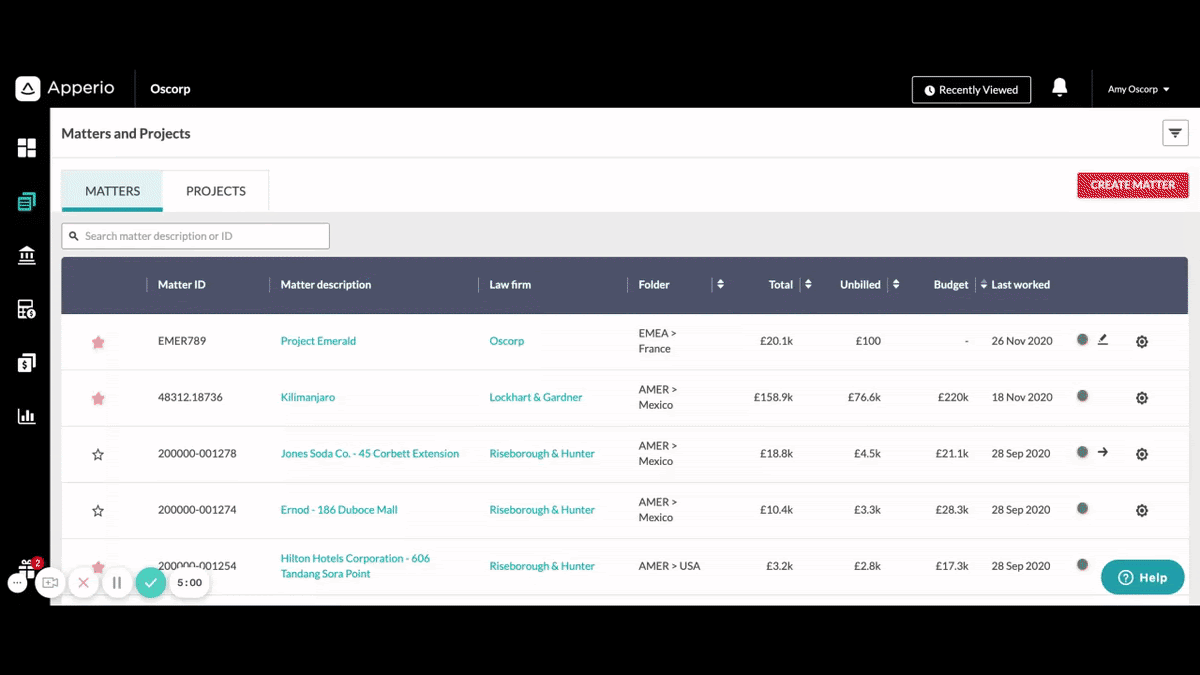 On the matter page you can view the new reference added under 'Matter Reference'.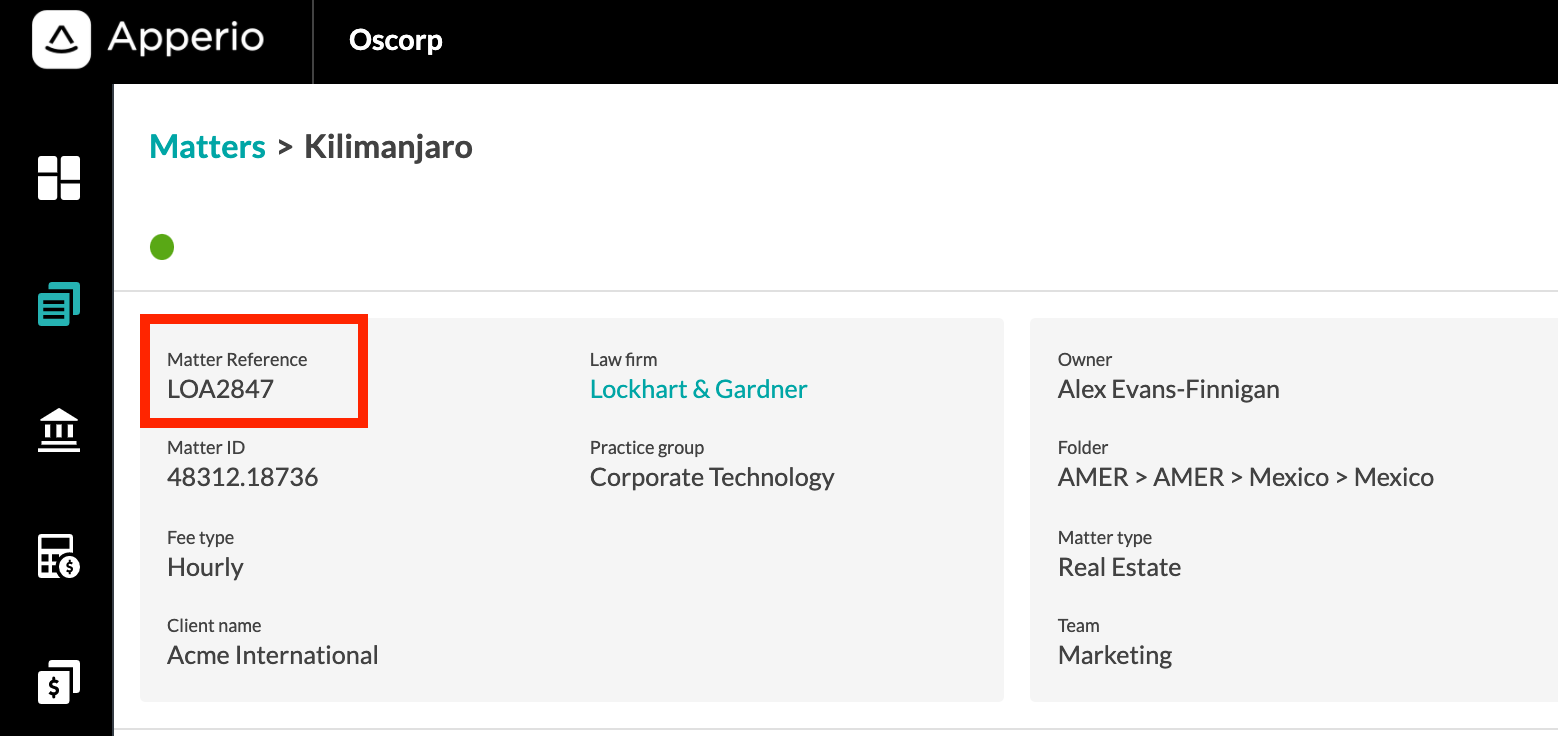 You can also edit the matter reference directly on the matters page using the 'Edit Matter' icon. Click SAVE when you have finished.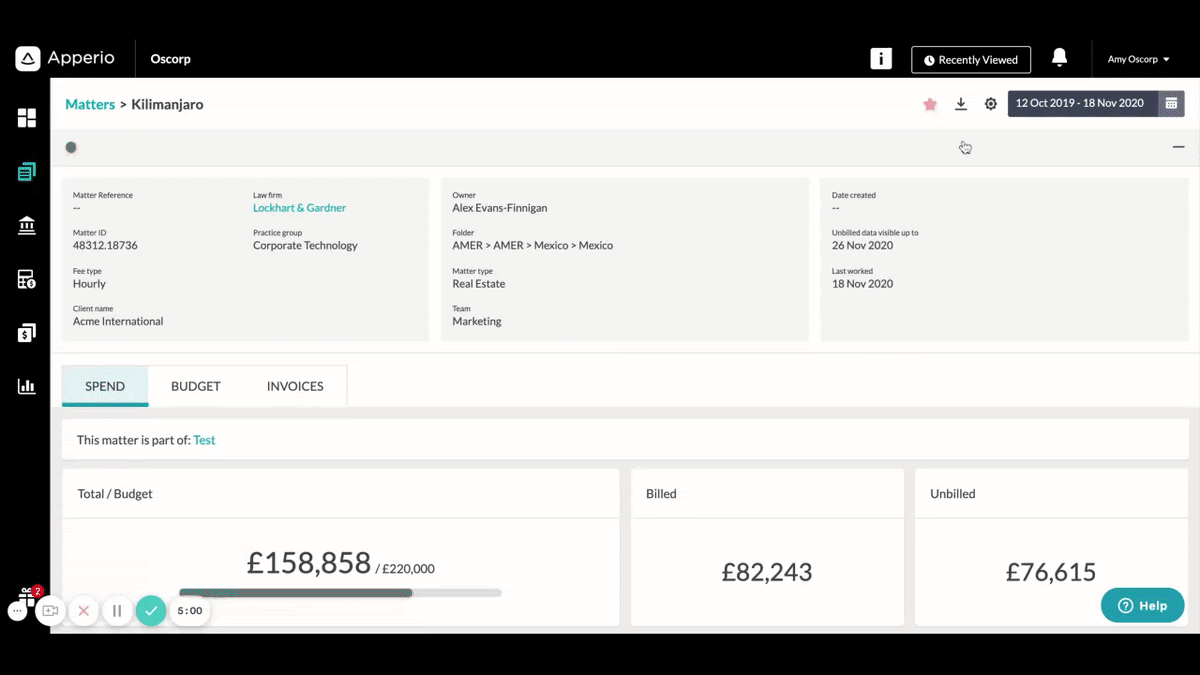 How to view law firm matter IDs as the matter reference
On the matters list, if you'd like to have the 'Matter ID' column show your own internal reference instead of the matter ID number used by your law firms, we can do this for you in Apperio. To set this up please contact your customer success manager or email support@apperio.com