Rate Checks
Apperio can flag discrepancies if a fee earner at a law firm has worked time at a rate different to the agreed rate card for your business.
Apperio performs a continuous check against the rate card(s) provided by your law firms.
Outside Counsel Guidelines Checks
Equally if a fee earner records time for fees or disbursements that go against your outside counsel guidelines, this can be flagged to your business.
Checks are performed against the agreed outside counsel guidelines. Narratives that include keywords that should not be billed for are flagged i.e travel, photocopying, research.
Rates and billing guidelines checks do not affect your invoices at any stage, these are only a flag.
For more information about rates and outside counsel guidelines in Apperio speak to your Customer Success Manager or contact support@apperio.com
Flagged Entries
To view entries that have been flagged select the invoice page. On the invoice list you can easily filter for flagged entries.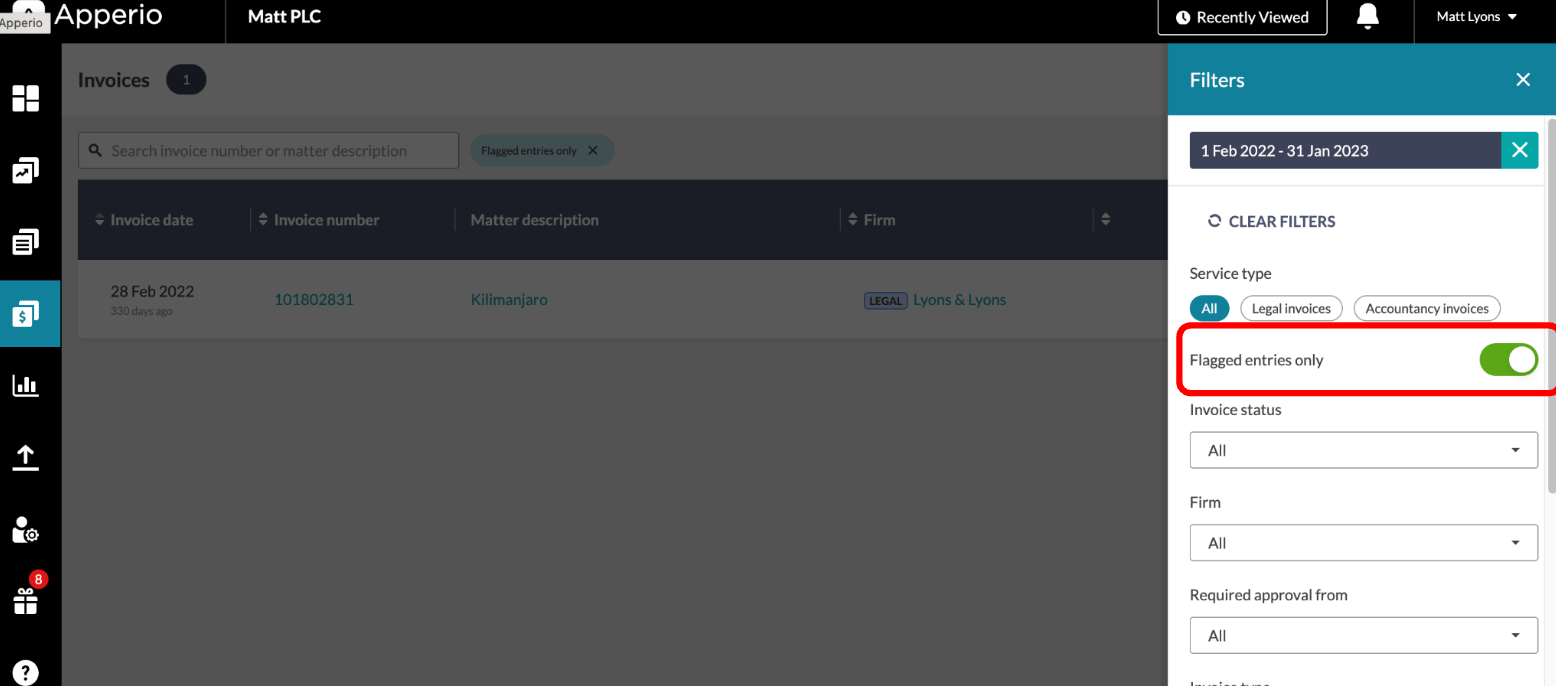 An alert icon on the row of each invoice indicates that fees for that invoice have been flagged. You can hover over the icon to see the fees for the entries flagged.

To view the details of the flagged invoice select the invoice number. On the top of the page you will see a banner indicating the total fees that have been flagged.


Select 'view flagged' for a detailed breakdown of flagged entries across rates or narratives.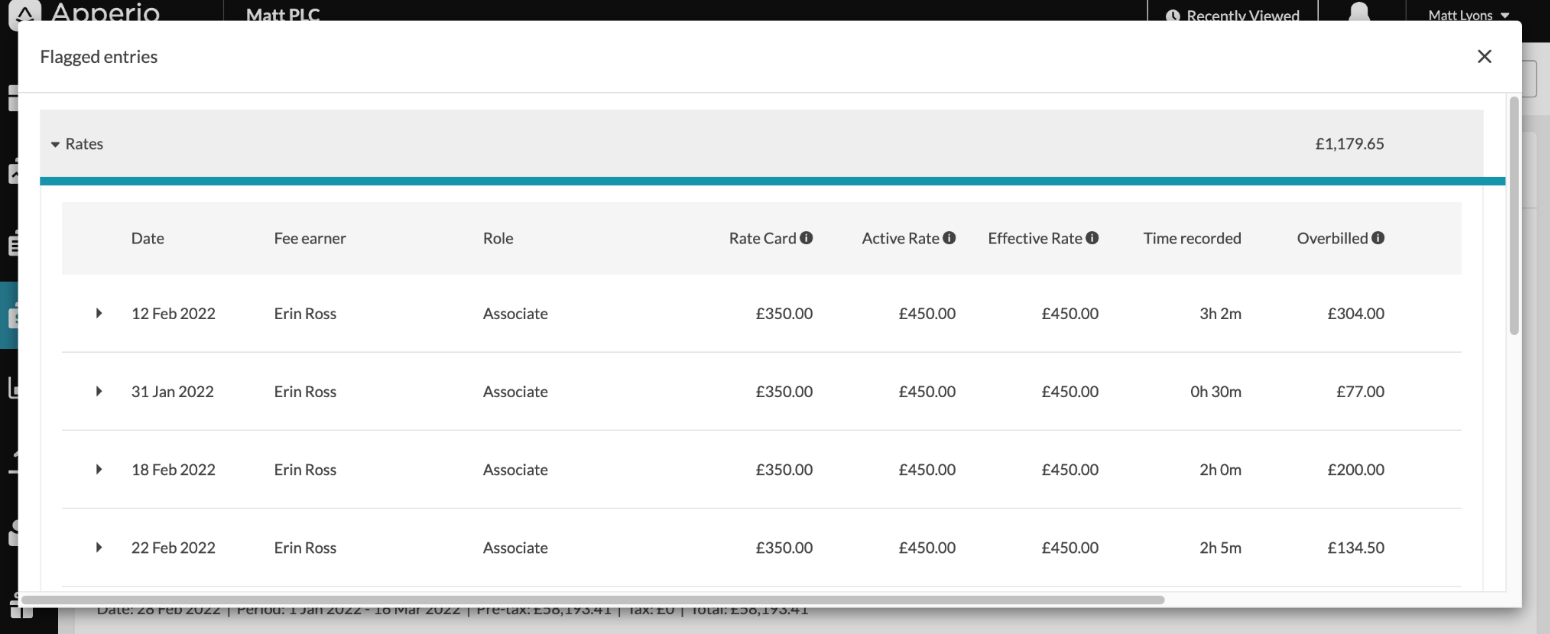 Information associated to the flagged entry include:
Rate card: rate card agreed with your Customer

Active Rate: calculated based on the Fee Earner rate and time entered

Effective Rate: the Active rate inclusive of any adjustments made

Overbilled: potential amount overbilled based on the Effective rate being higher than the Rate card, or a Outside Counsel Guideline violation made