You have the ability to create matters yourself and manually add law firms to Apperio. For example if you have internal or non-legal work, you can enter the matter data for this to view your spend.
To get set up with business manual matters, please get in touch with your customer success manager or email support@apperio.com.
Create a Law Firm
Navigate to the Spend Overview page from the Apperio side menu.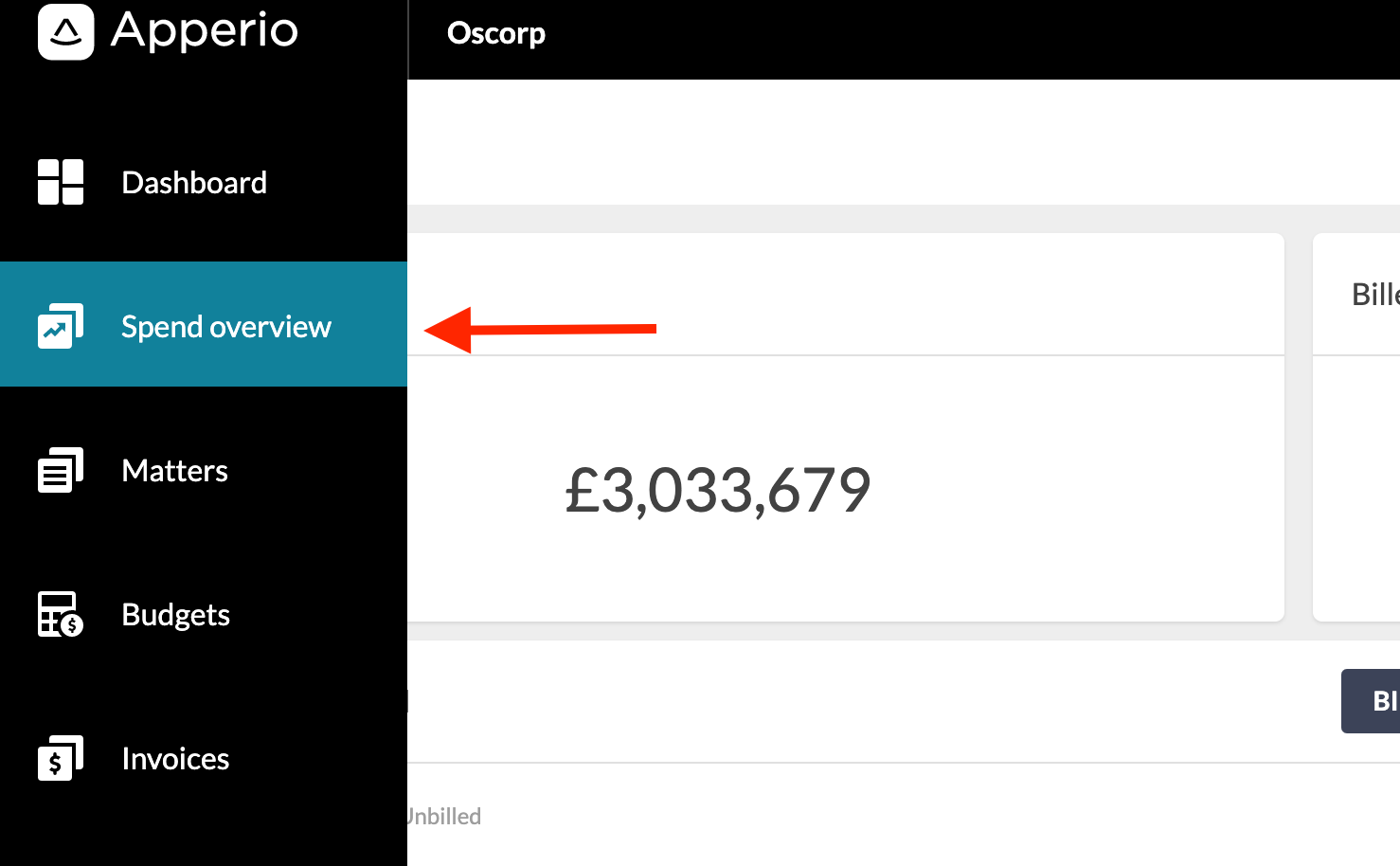 Scroll towards the bottom of the page and select 'Add Law Firm'.

Enter the law firm name and spend currency and select Add Law Firm.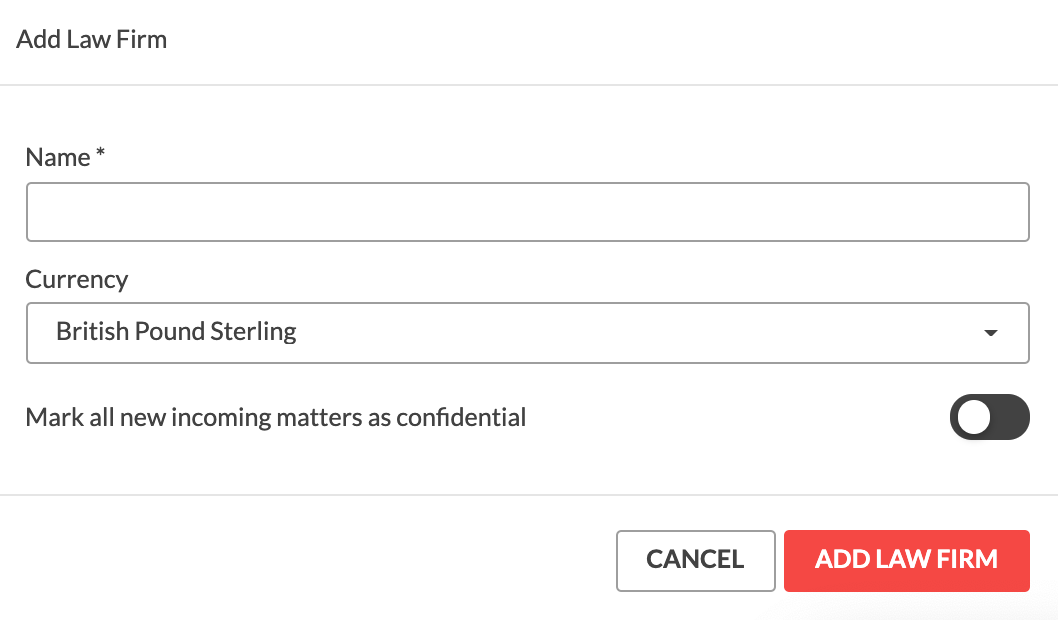 Any new law firms created will appear in the law firm list.

Create a Matter
To view the spend for a matter by a particular law firm, you will need to create the matter in Apperio. To create a matter select the Matters icon from the Apperio side menu.

Select Create Matter from the matters list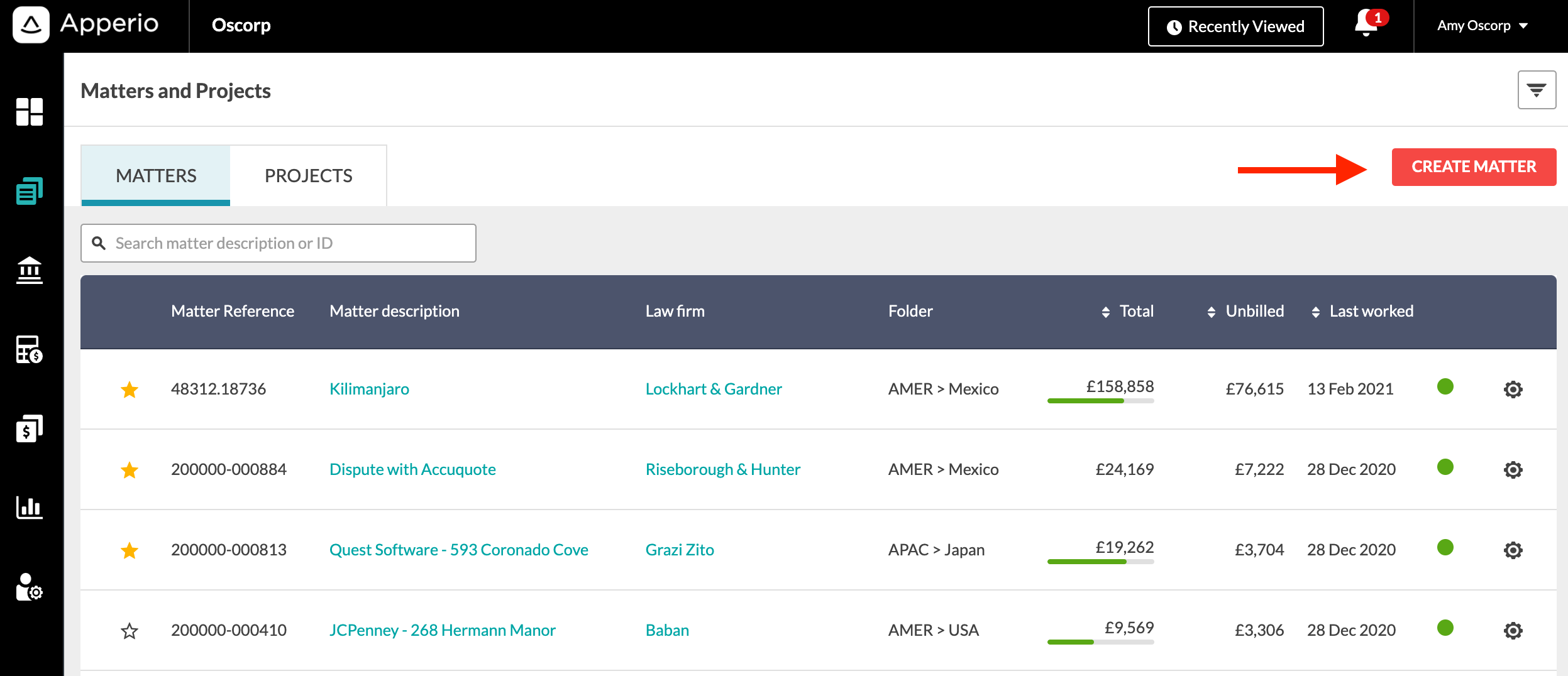 On the create law firm page enter law firm name and the invoice currency. To set all matters as confidential toggle 'Mark all new incoming matters as confidential' to green.
Select Create Law Firm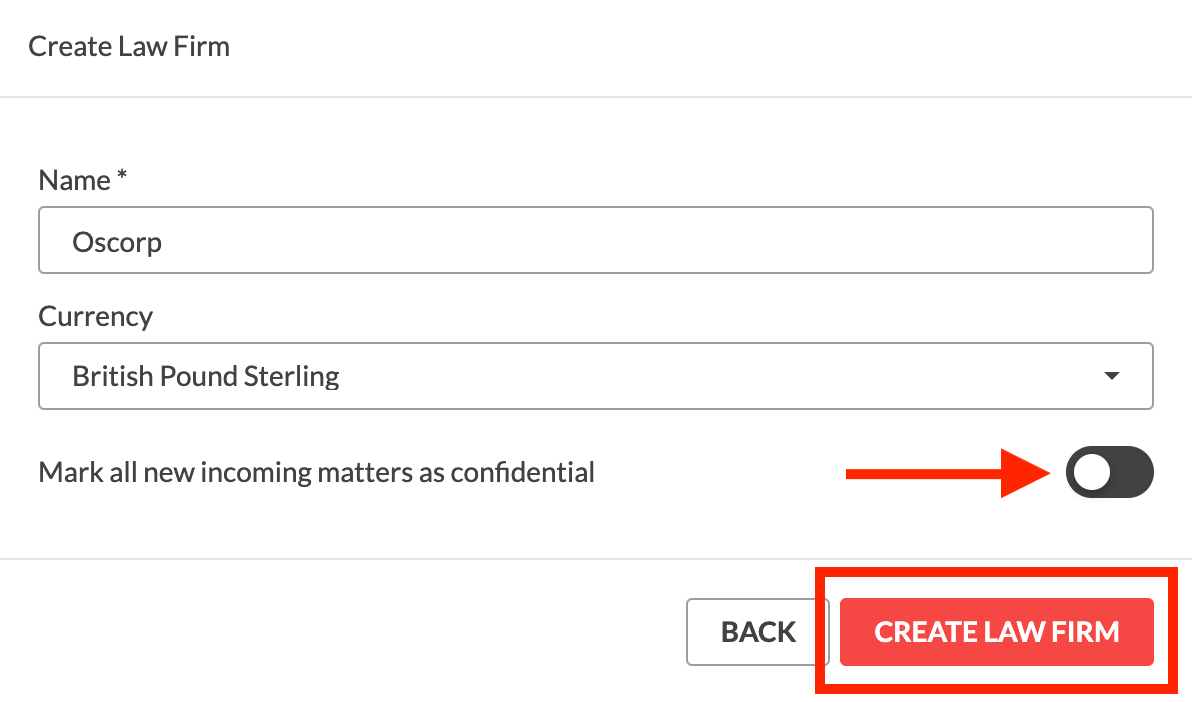 If you have previously created a law firm you will be given the option to select it using the drop down list. Alternatively select 'create new' to create a new law firm.

Fill in the mandatory fields including the matter name, fee and disbursement data, Matter ID and start date. If the matter fee structure is fixed or capped you must enter the budget details. If set-up, you can allocate the matter to a folder, Matter Type, Team or Project. You can also set the matter as pass-through or confidential.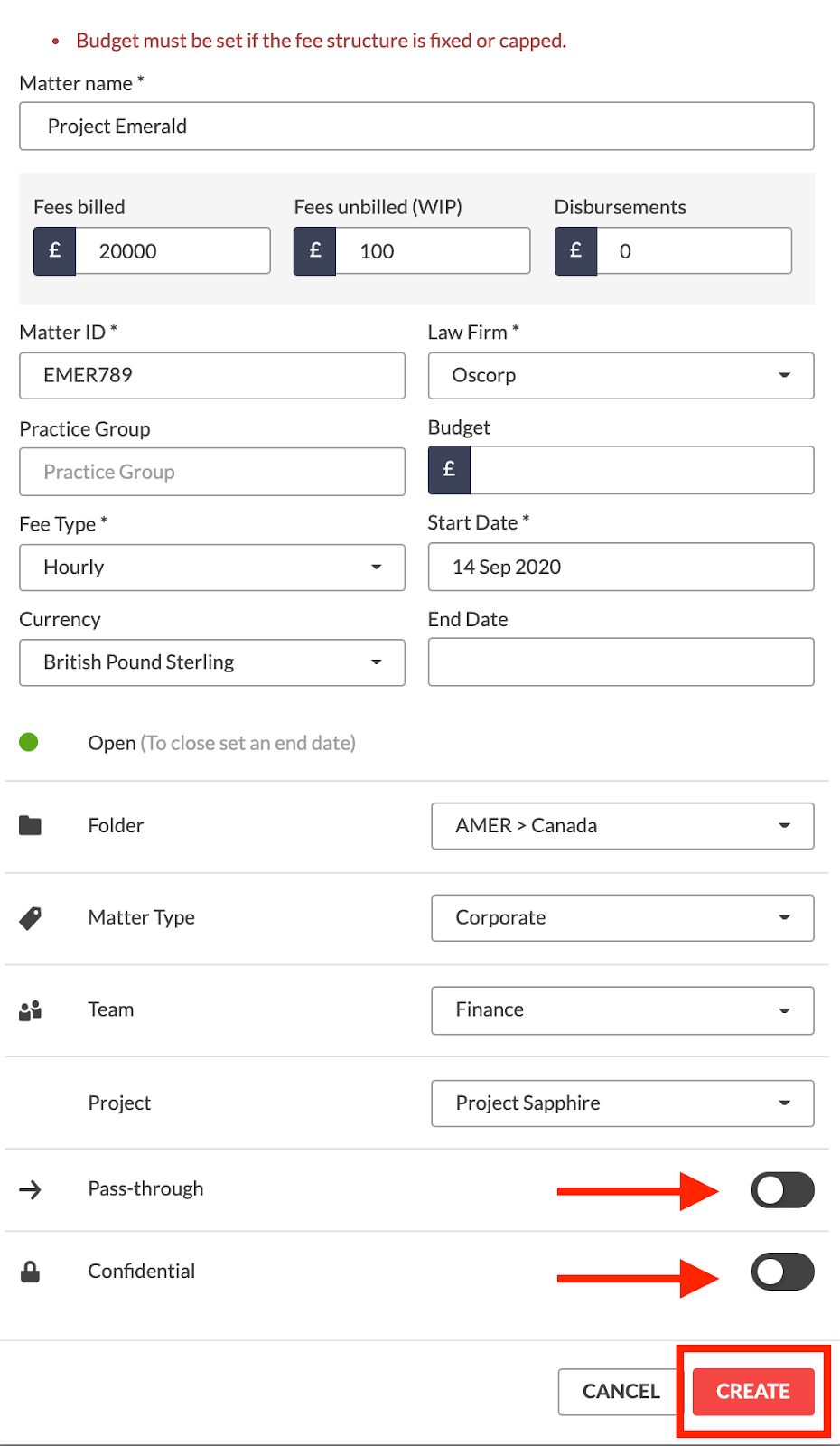 Select Create view your matter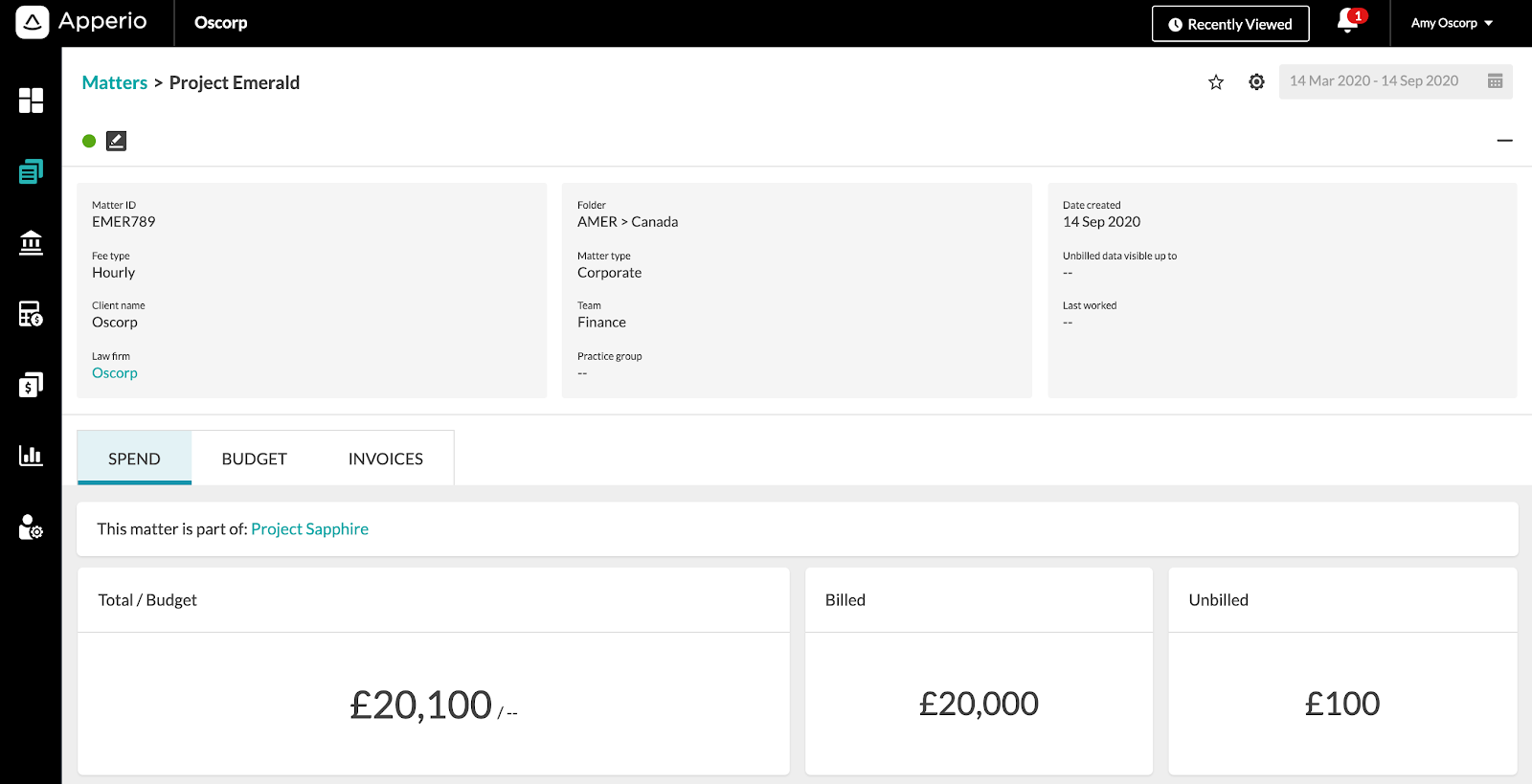 To update the details of the matter later on, select the gear icon on the top right hand side of the page.

How to remove a manually created Law Firm
To remove a law firm manually created by your business navigate to the Spend Overview page.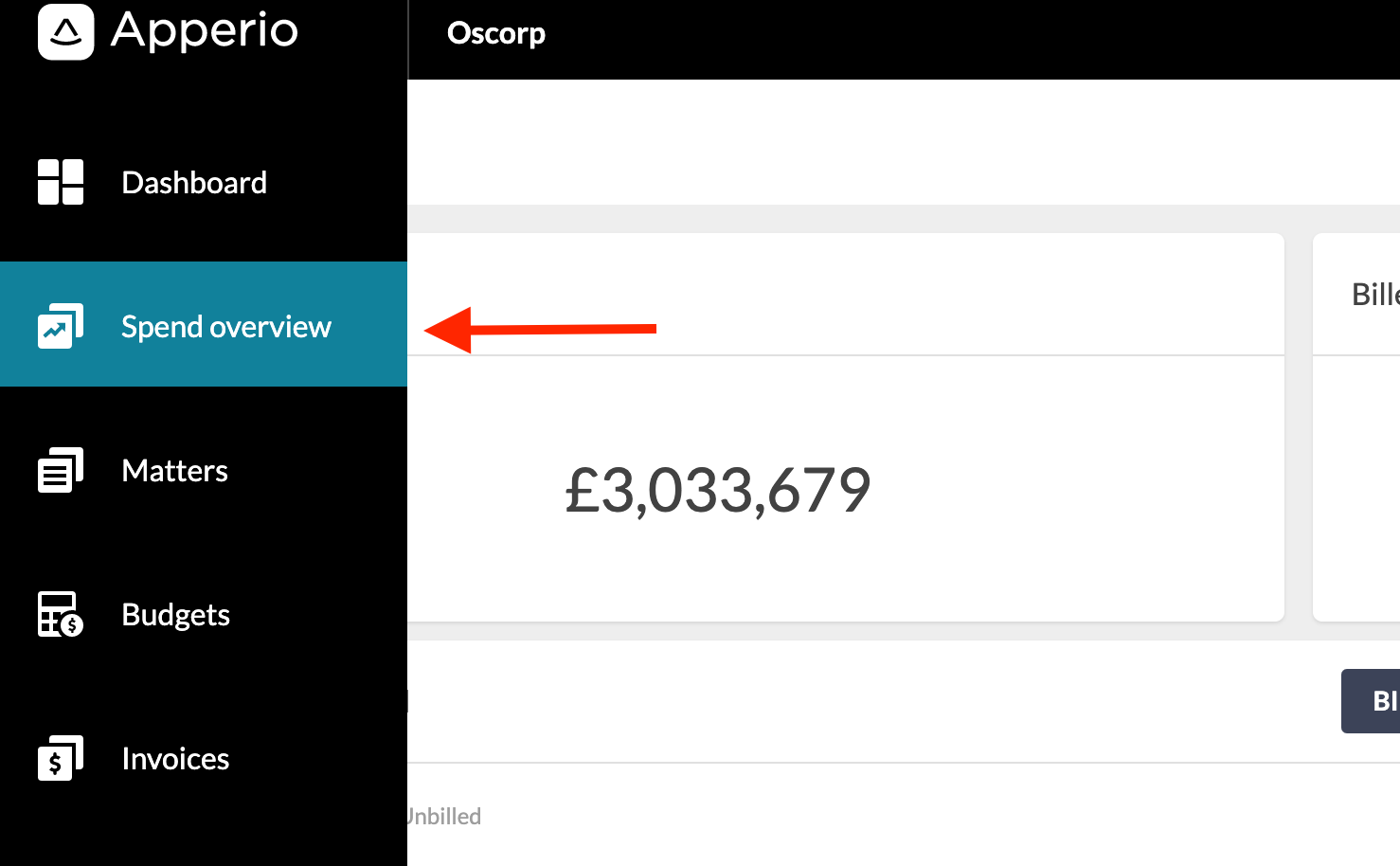 Select the law firm name from the bottom of the page.

Select the cog icon on the law firm page.

On the Edit Law firm view select 'Delete'. You'll then receive a pop-up message. Once a manually created law firm is removed all matters associated with the law firm will be permanently deleted.
To continue click 'Delete Law Firm'