The Invoice page allows you to view the details of all your invoices in Apperio.
To view your invoice click on an invoice number or matter name from the invoice list.

On the top of the invoice page is a quick breakdown of the matter details. Here you can view the matter name, matter ID, fee type and law firm. You can also view how your matter has been organised by folder, matter type, team and practise group. The date last worked on the matter is also displayed.

To the left of the page is a list of all your invoices ordered by date with the total spend displayed. Click on an invoice to view the invoice breakdown on the right split across billed fees and disbursements. For both tabs you can view the total billed amounts.

Select the fees tab to pull a list of all fee earners and click on the fee earner name to open the ledger for the invoice item.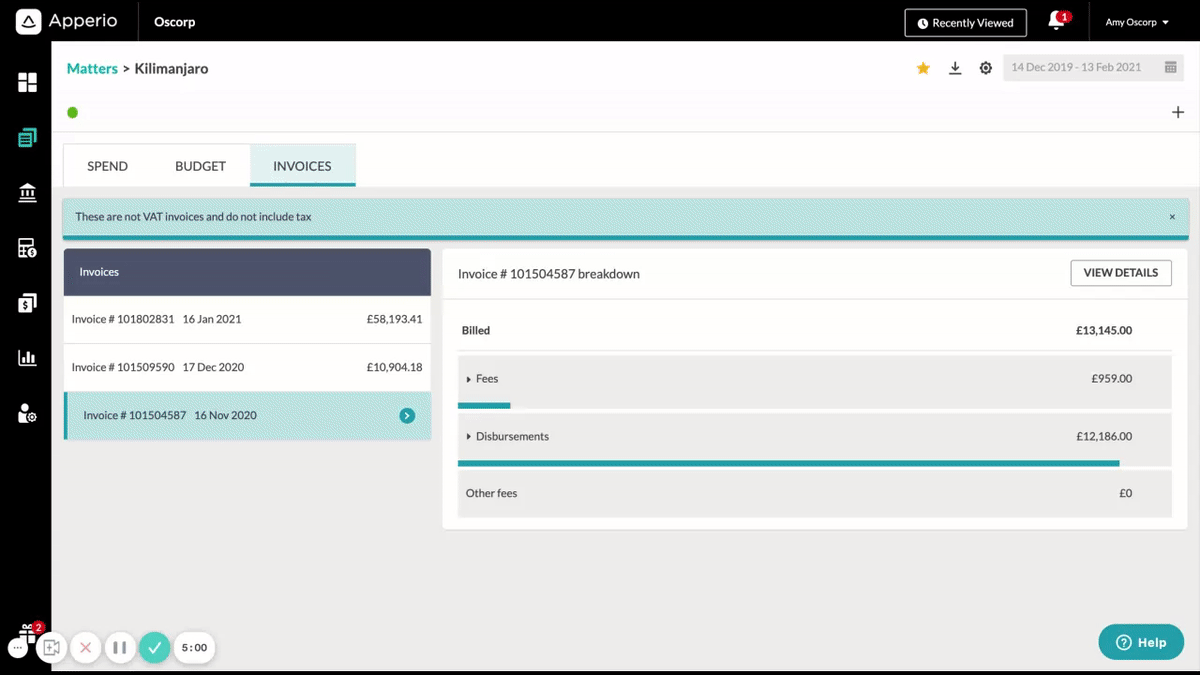 Click on disbursements to view the ledger entries for the invoice.