If your business has multiple billing entities, you can enable this feature to ensure your firms submit invoices to the correct entity.
** This feature only applies to your business if you use the Invoice Review and Approval Workflow. If this is something you're interested in or if you'd like more information, please speak to your customer success manager or contact support@apperio.com
How to associate a billing entity to an invoice (for firms)
When submitting an invoice through Apperio you will need to select the correct billing entity for the invoice. All billing entity names are provided by the business and configured in Apperio.
On the invoice submission form, search for the billing entity using the "client billing entity" field. A list of entities that match your search will appear, and you can select the correct one.
You can then fill in the remaining details and submit the invoice for the business to review and approve.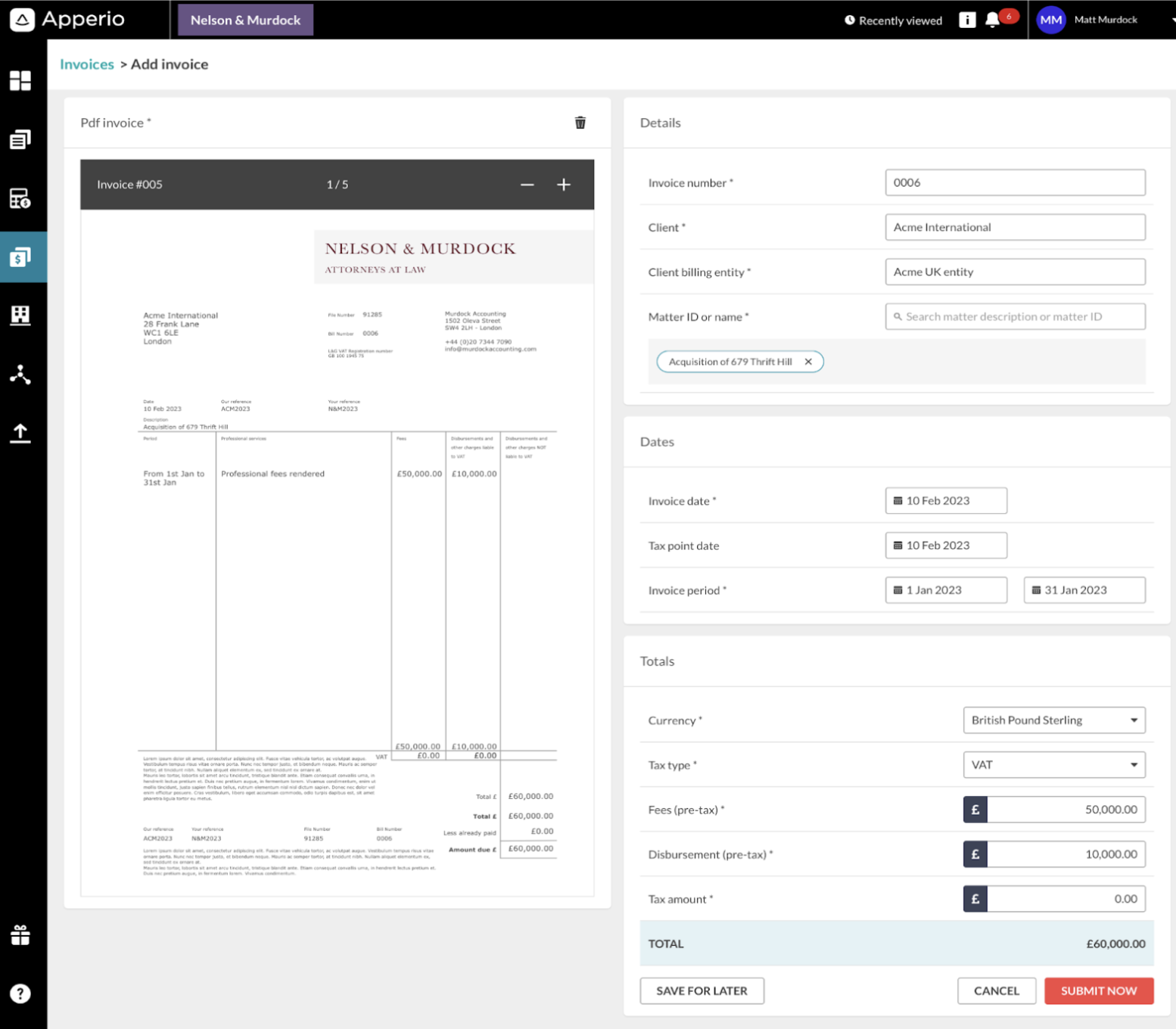 How to view a billing entity on a matter (for firms and businesses)
You can view the billing entity associated with a matter on the matters page.
Select a matter from the matters list, on the matters page the client billing entity can be found in the matter details at the top.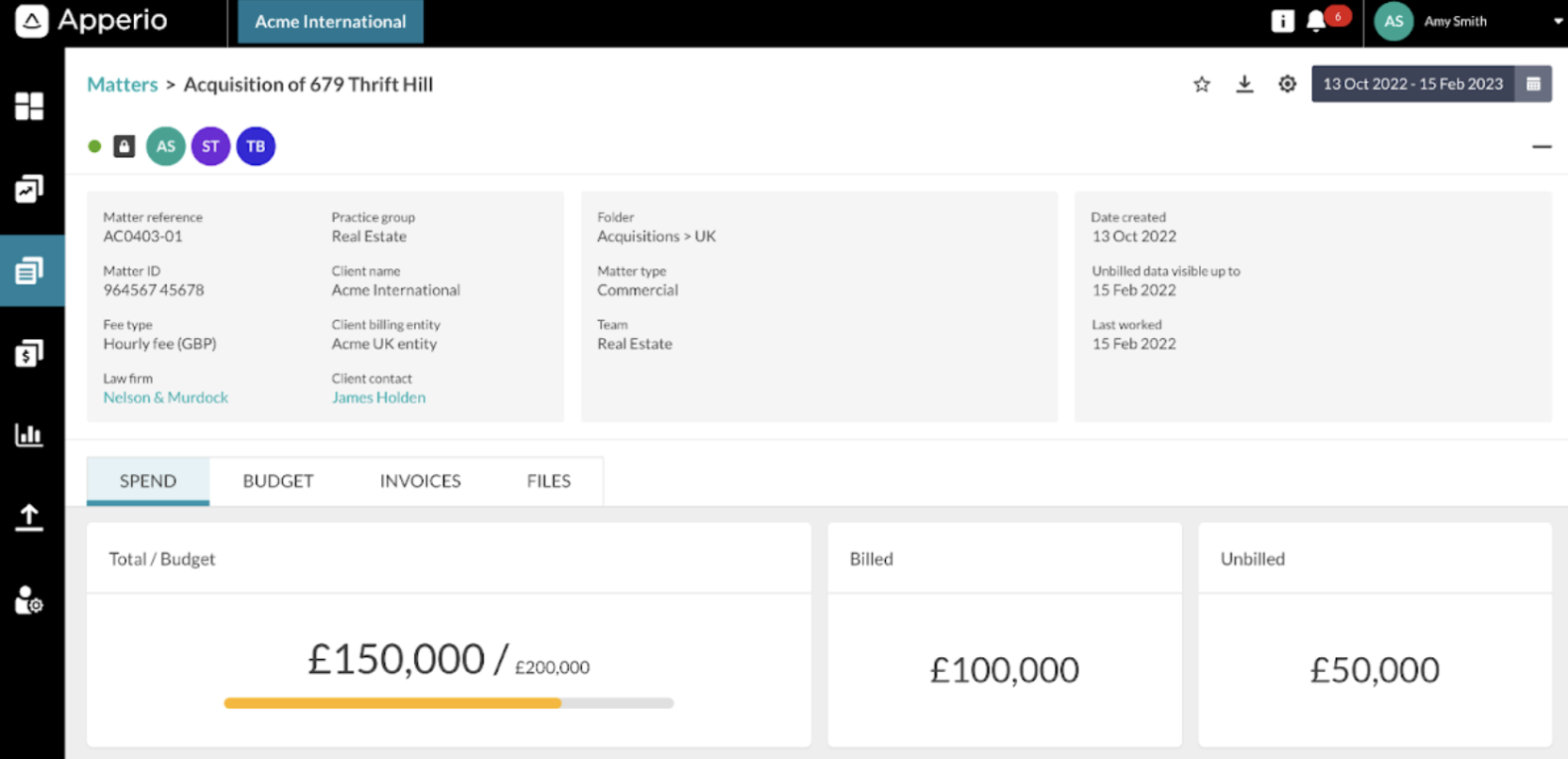 The client billing entity can also be found on the on the matter properties page.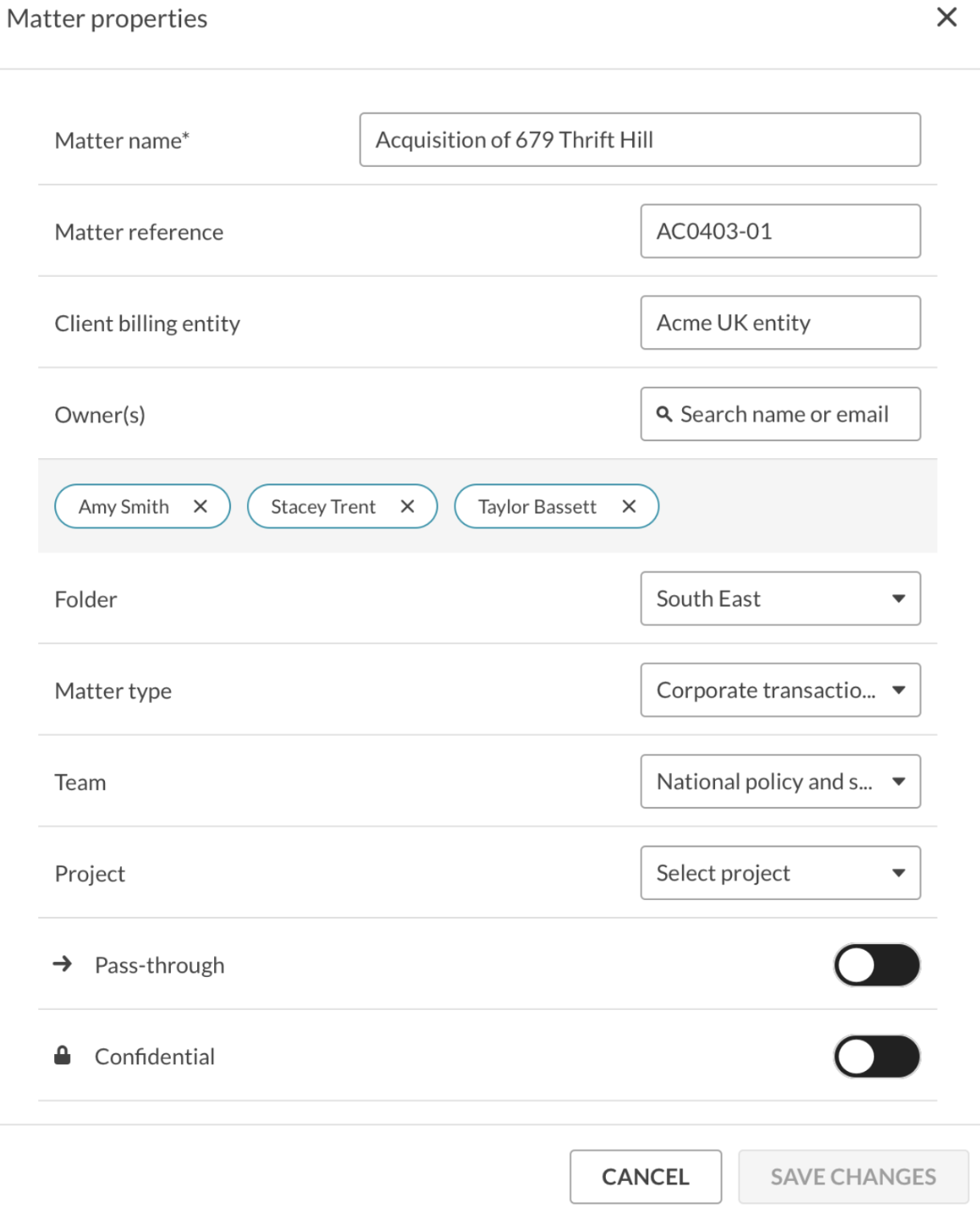 How to view the billing entity from the invoice list (businesses and firms)
On the invoice list page you can view the billing entity associated with an invoice.

If a billing entity has not been provided this will appear as N/A on the invoice list, and your firm will need to populate the field by editing the invoice.

Filtering for matters or invoices by billing entity
You can easily find matters or invoices by filtering the billing entity in Apperio. Open the filter drawer and search for the entity, you can select this from the list and all matters or invoices associated with this entity will be shown as a list.