Pass through matters are any matters that have been instructed by your business, where the cost is 'passed through' to another third party. This may be a client of the business for example.
Essentially you can instruct a law firm to carry out work, and the cost associated to this work will not fall on your business.
How to view pass through matters in Apperio
You can view data for pass-through matters by filtering across the dashboard, law firms and matters page.
To do this, select the filters icon.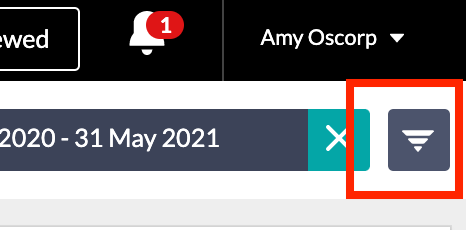 On the pass-through category towards the bottom of the filters select 'Only pass-through matters'. Clicking out of the filters will update the page to view only data associated to matters that are passed through. This can be done for the law firms and matters page.