We have methods for automatically allocating matters to folders in conjunction with your law firms. If this is something you are interested in please speak to your customer success manager or contact support@apperio.com
How to manually assign matters
When new matters are created by your law firms they can be manually assigned into folders from the new matters list on the dashboard. Click here for more information on how to assign new matters into folders.
You can also assign matters into folders from the matters page.
Click on Matters from the Apperio menu on the left.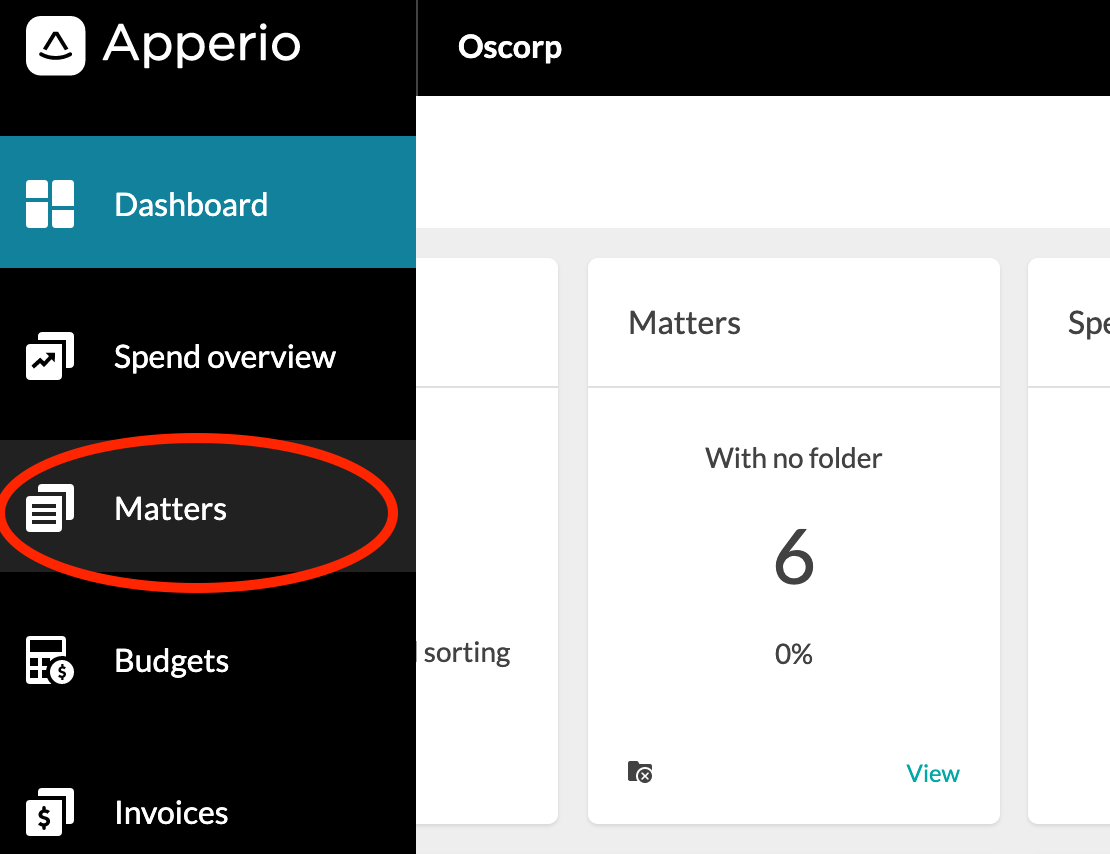 Select Edit next to your matter.

Assign your matter into a folder using the folder drop down menu.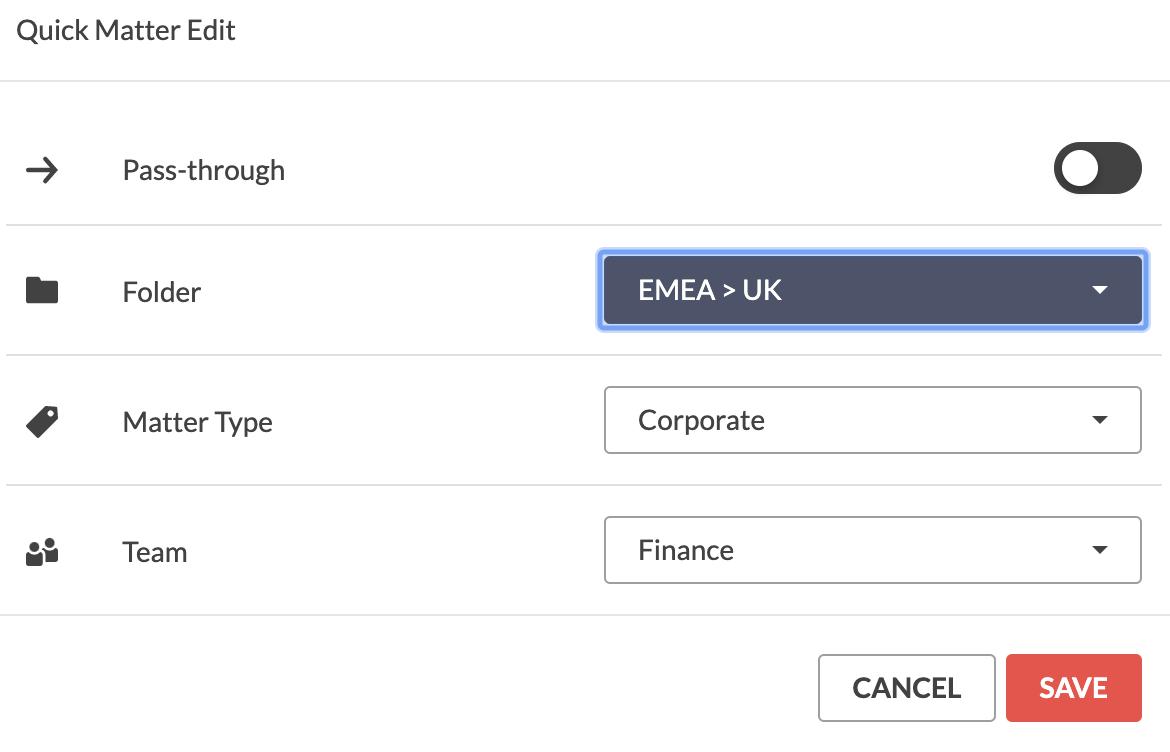 Click save