If you have the permission to manage confidential matters, you can set matters as confidential on the matter list from the matters page.
Select the matters page from the Apperio menu.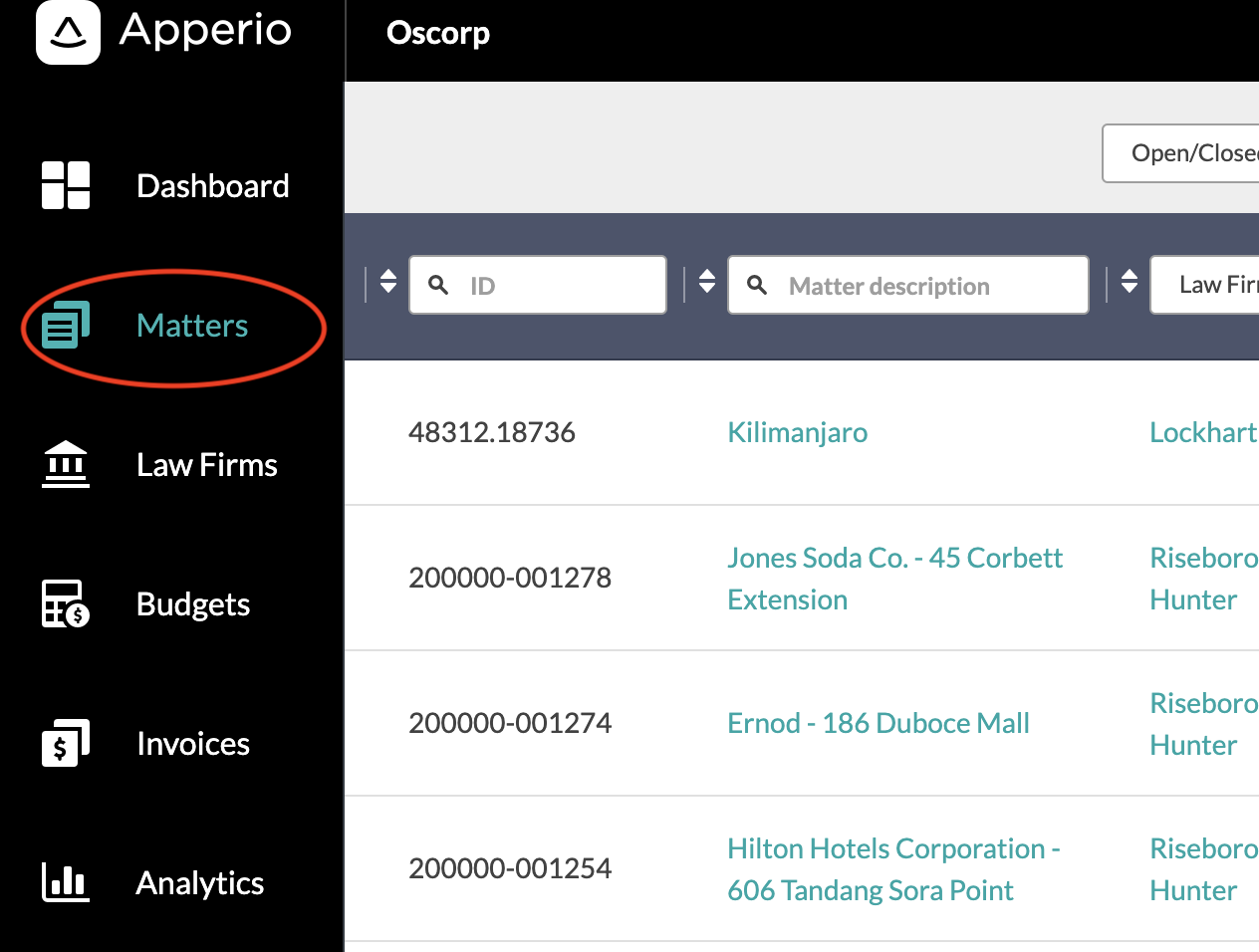 Select EDIT next to the matter you want to set as confidential.

Toggle the matter as confidential on the Edit Matter page.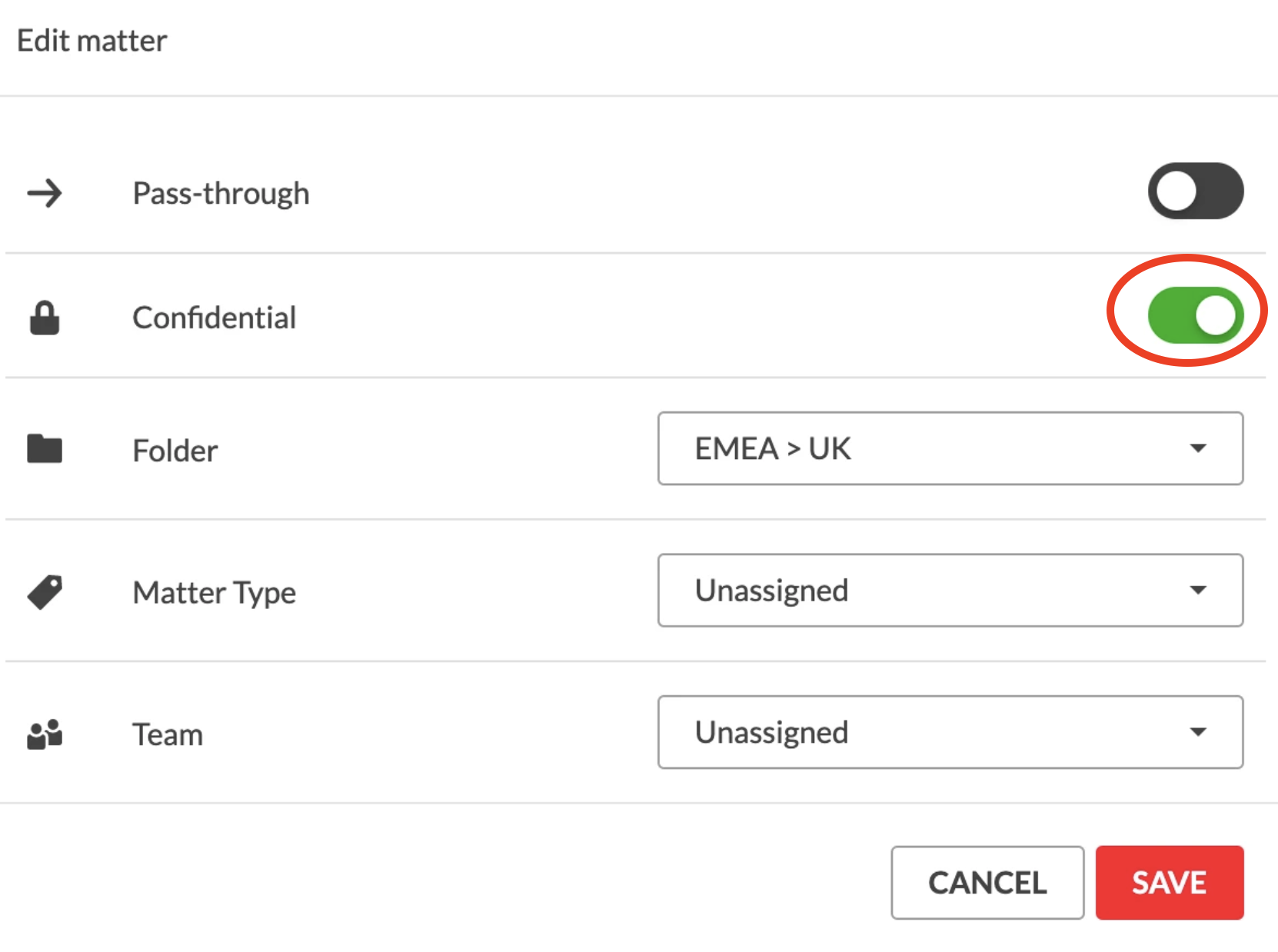 Click Save.
When a matter is confidential it will have a lock icon in the matters list.

Hovering over the lock icon in the matter will list any other users that can view the confidential matter details. If you are the only user with confidential matter permissions this will say 'Matter only visible to you'. If more than one user has the permission then it will say 'Matter visible to (list of users)'.