The Dashboard page shows you a summary of all your legal spend tracked in Apperio for the selected date range. To change the date range click on the date picker on the top right and select from a predefined selection of dates or use the 'Custom Date Range' option to define a specific date range.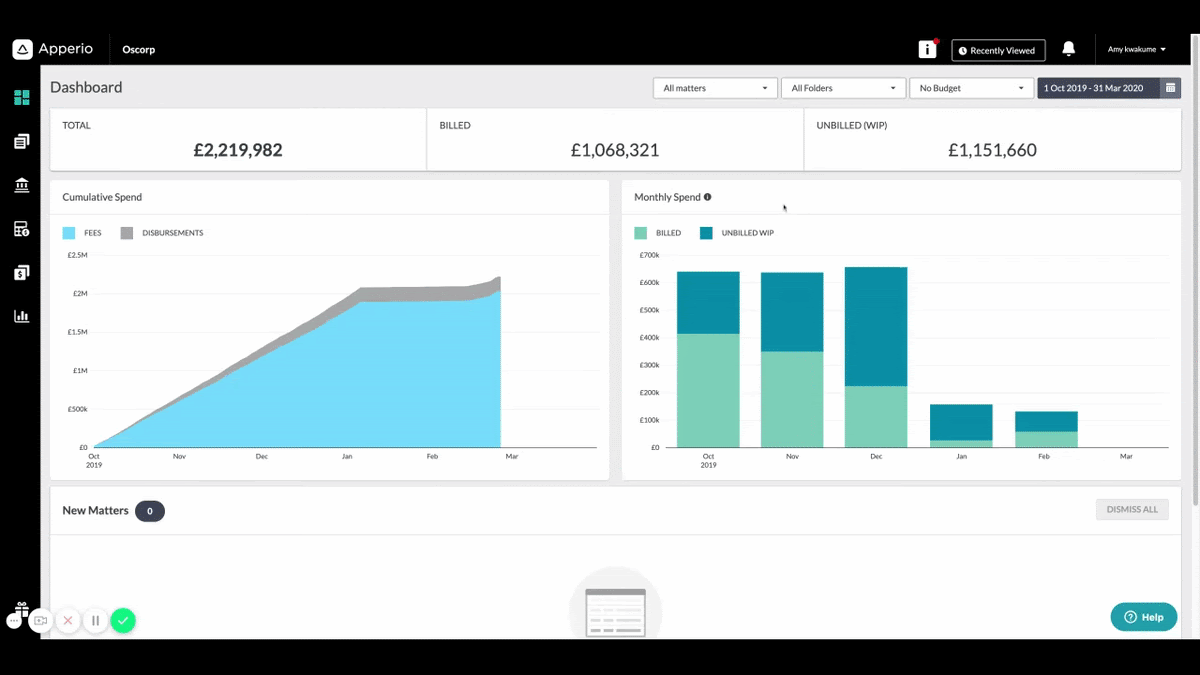 Here you can see your total spend broken down across billed and unbilled (WIP), both cumulatively for the date period and broken down by month. If you have a budget set you'll be able to see how the spend is tracked against that budget.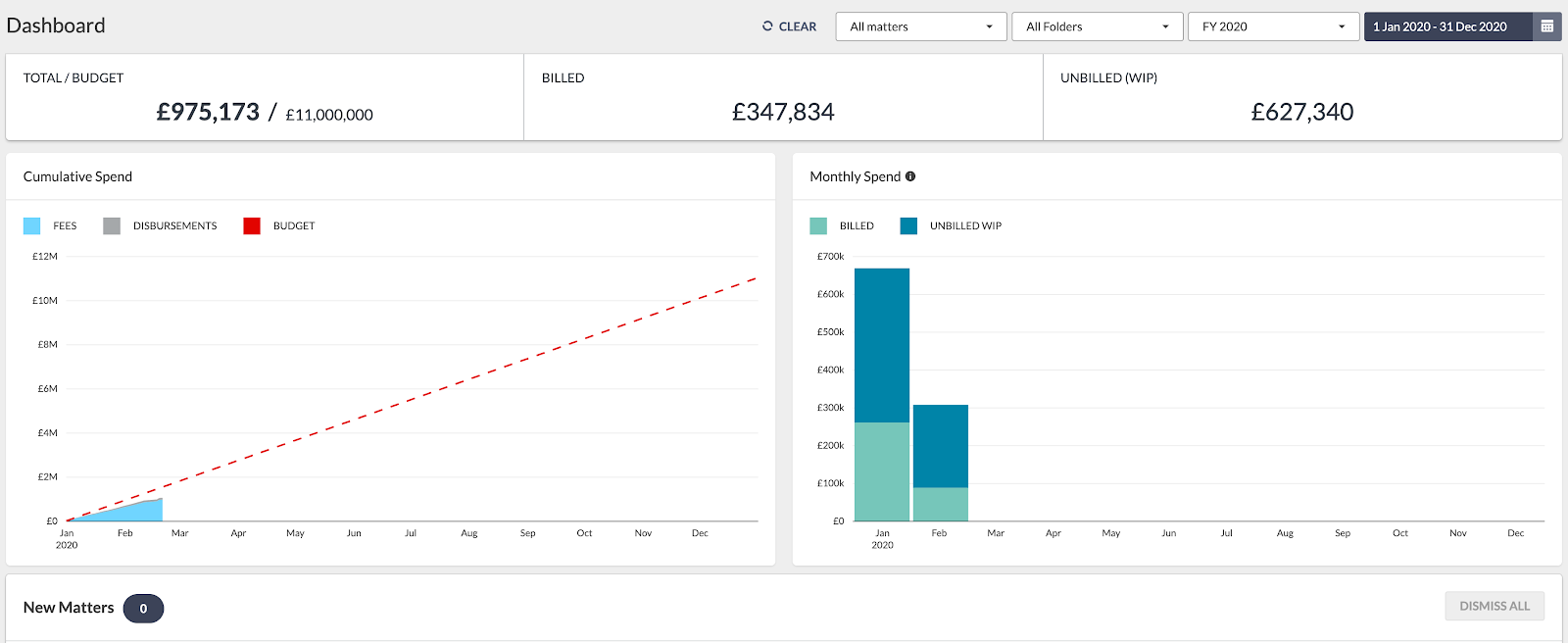 The total spend for the selected date is the sum of the billed and unbilled (WIP) fees and disbursements accumulated over this period.

Next to this, the total amount billed and unbilled (WIP) for fees and disbursements are shown.

The cumulative spend chart shows you how your fees and disbursements accumulate over time across your chosen date range.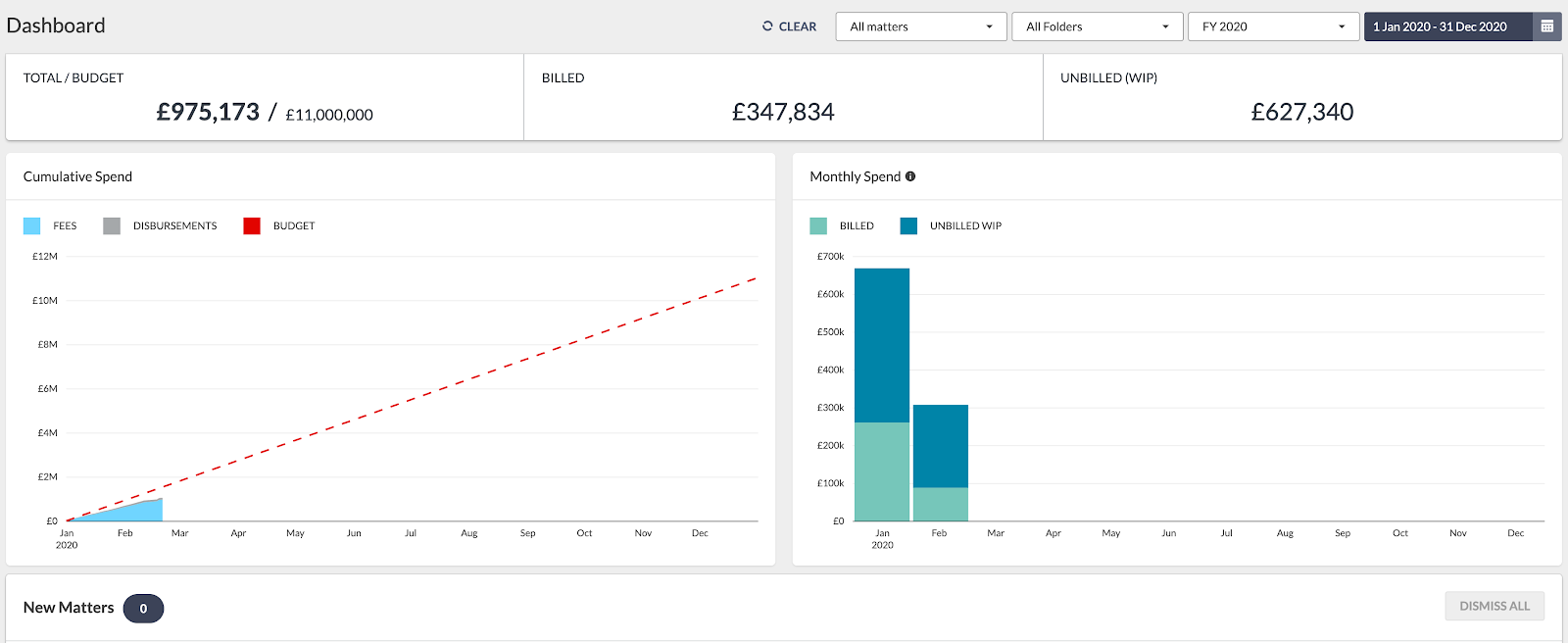 The spend by calendar month is split into billed and unbilled totals, with billed shown as green and unbilled displayed as blue on the chart. Hover your cursor over the bar to view the relative totals.
Click once on a chart column to view the spend by law firm for that monthly period. Click on a bar again to select a law firm and view which matters contributed towards the most fees in that month.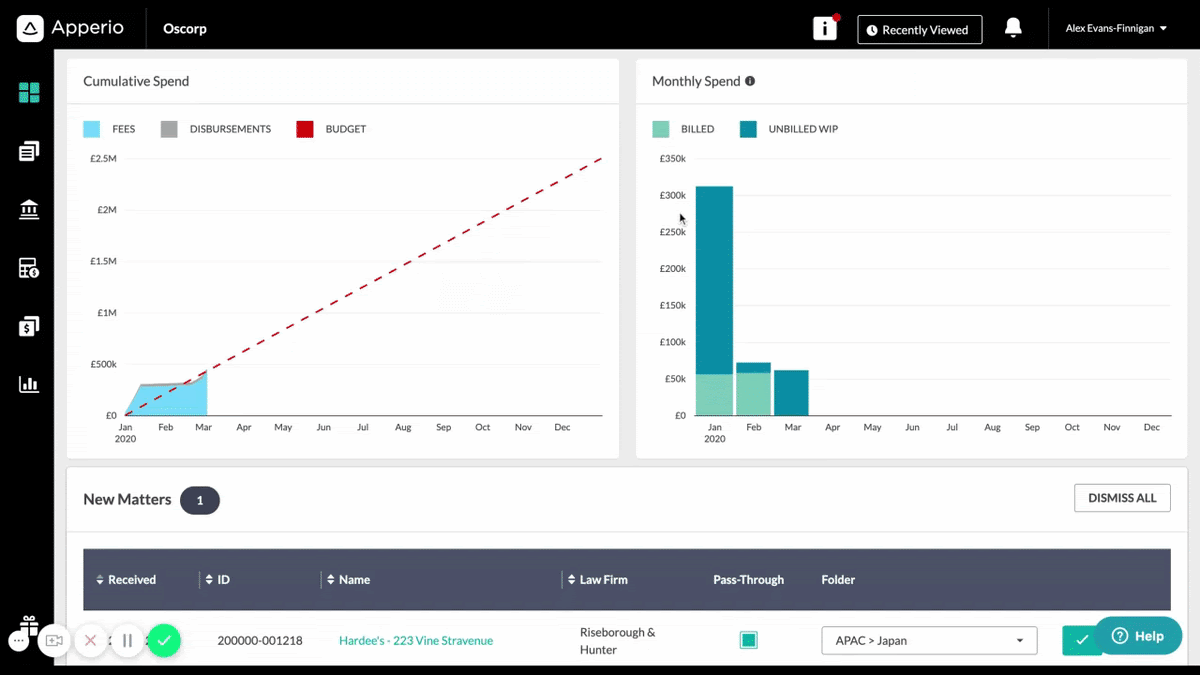 New Matters
When a new matter is created by your law firm it will appear in the New Matters list on the dashboard. To view a list of all new matters select Dashboard from the Apperio menu on the left and scroll to the bottom of the page.
Any new matters created will exist on the New matter list for a period of 30 days, after which the matter will expire from the list and filter into the matters page.
If you have folders setup you can choose which folder to assign the matter to. Simply assign a matter into a folder using the folder drop down filter. You can also mark the matter as a 'Pass-Through' matter.
Select the green tick button to accept your new matter.
To view the matter in more detail click on the matter name and you will be automatically directed to the detailed matter page.
To dismiss all new matters select Dismiss All on the top right.
To see a detailed explanation of the Apperio Dashboard click here.