Welcome to the analytics page for law firms! Here is a granular overview of all your spend across your chosen law firms.
On the spend overview page, select the law firm you'd like to view in more detail by clicking on a law firm name.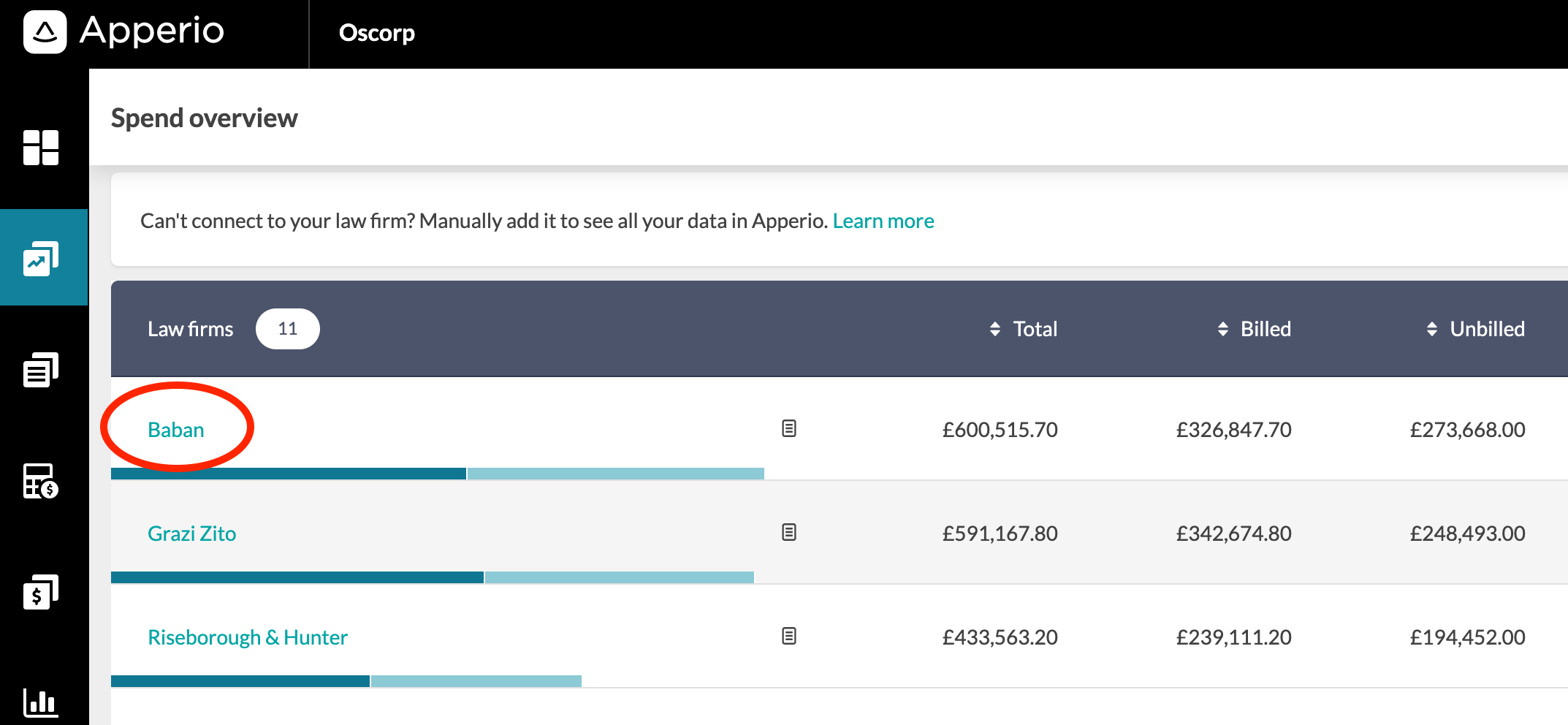 At the top of the page is your total spend made up of billed and unbilled (WIP). The total write down for the chosen date period selected is also displayed. This represents the spend that has been discounted by your law firm.

Cumulative Chart
On the cumulative spend chart, you can see how your fees and disbursements accumulate over the date period chosen. Hover and move your cursor over the chart to view the fee and disbursement breakdown across the different days.