Spend by calendar month is split into billed and unbilled totals represented by each bar.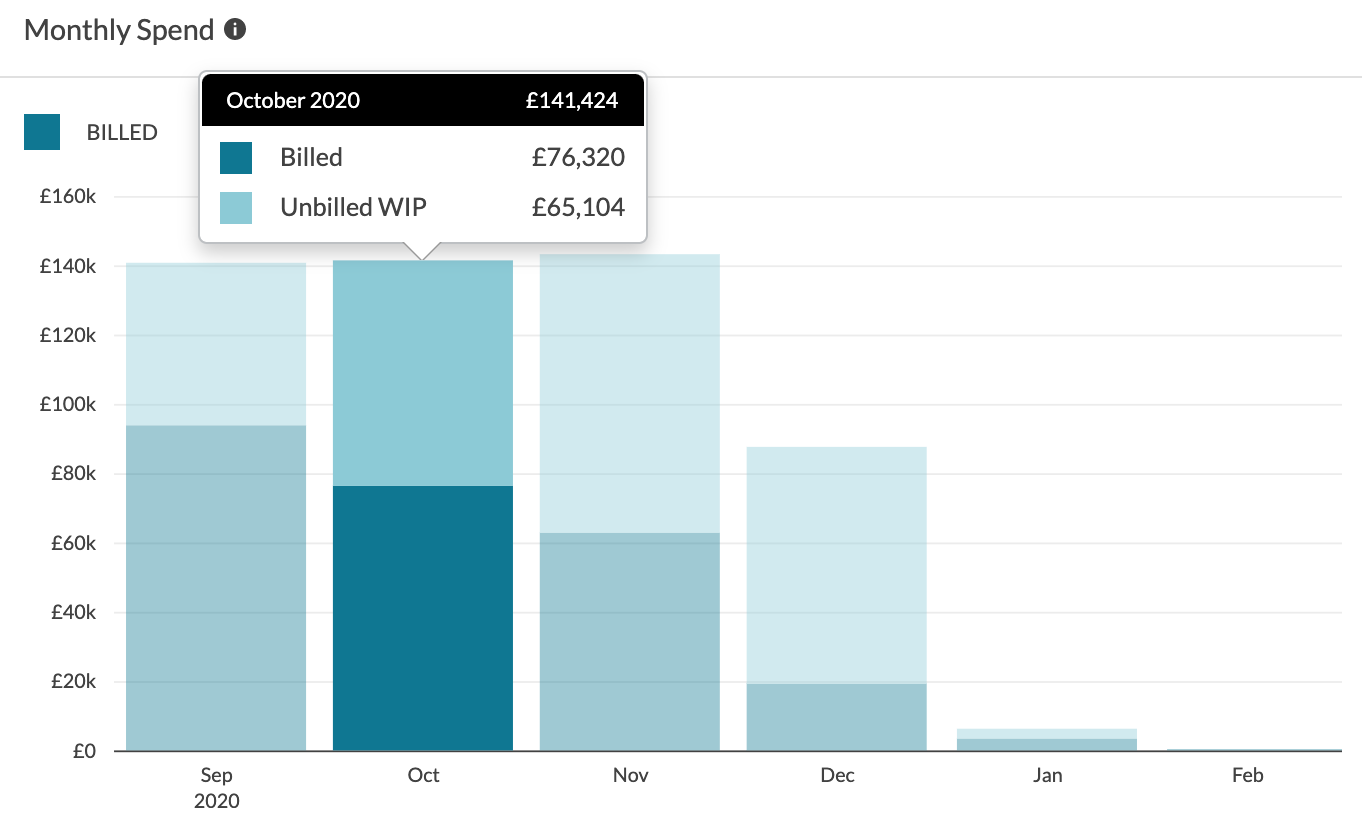 Hover your cursor over each bar to view the total spend for that month.
Click on a bar within the chart to view the monthly spend broken down by matter across the law firm.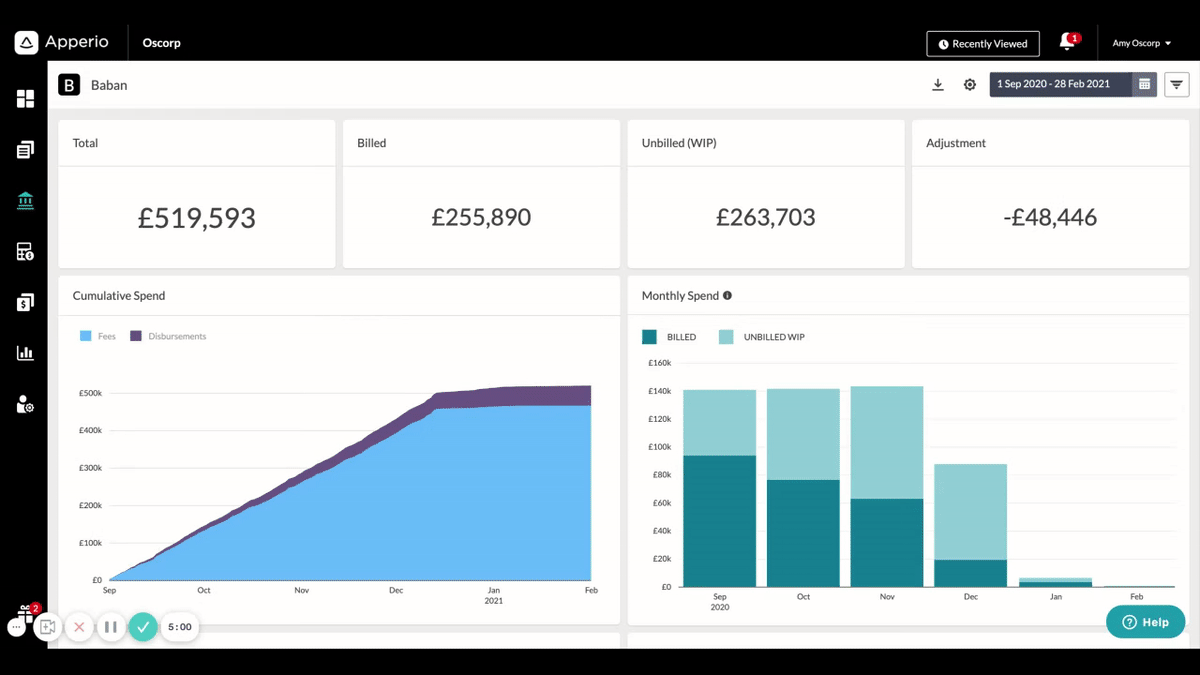 To view the total amount billed and unbilled for that matter, hover your cursor over the bar. For a detailed breakdown of the matter, click on the bar to be directed to the matter page.