In addition to using folders to model your business and project structure, you can organise matters by matter type to track your spend and budget.
By using matter types, you can label matters by the type of work performed. In Apperio, there are a default set of matter types that cover some of the common types of legal work done:
Commercial

Corporate

Data Protection and Privacy

Employment

Real Estate

Regulatory

Trademarks and IP
You can start using these categories or you can create your own matter types. Your customer success manager can define your matter types and set them in Apperio.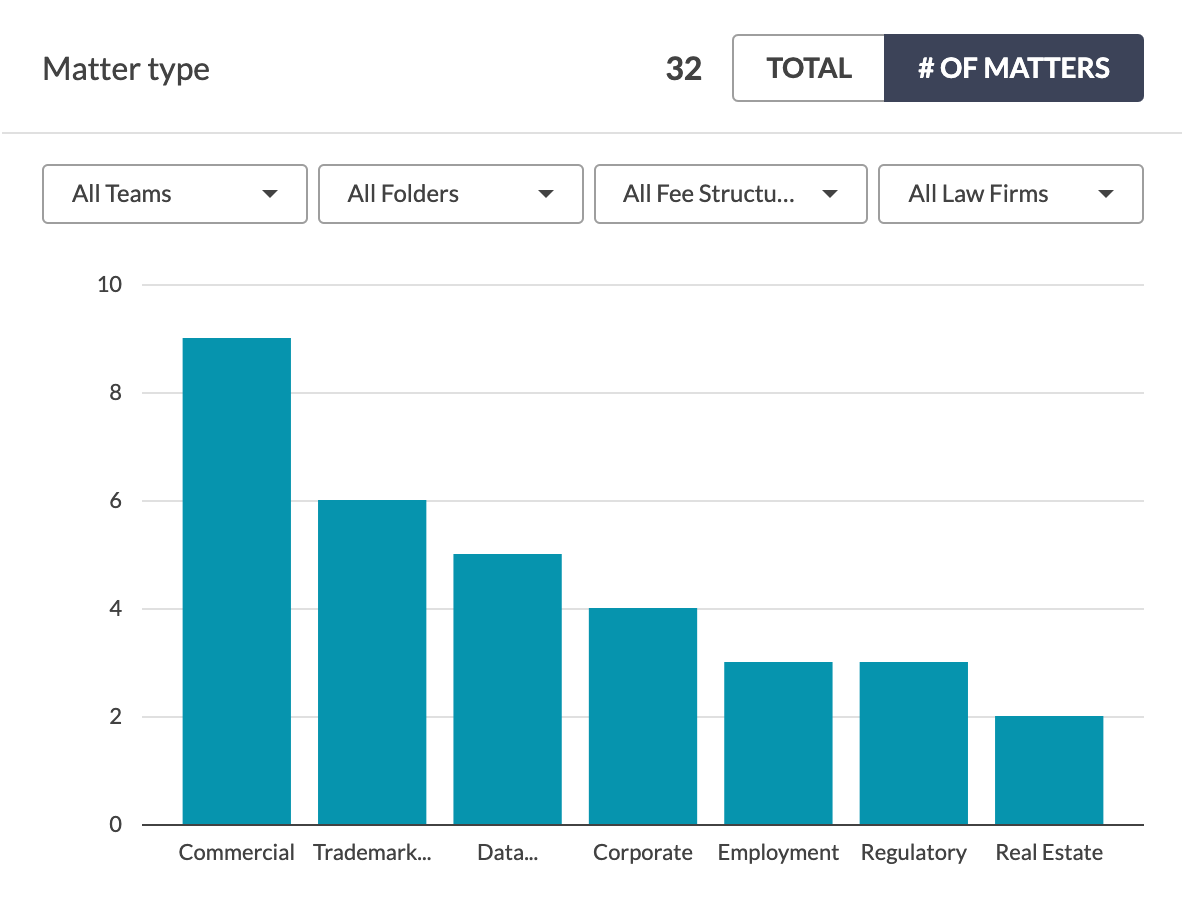 You can set a matter 'Matter Type' using the edit button on the matter list page.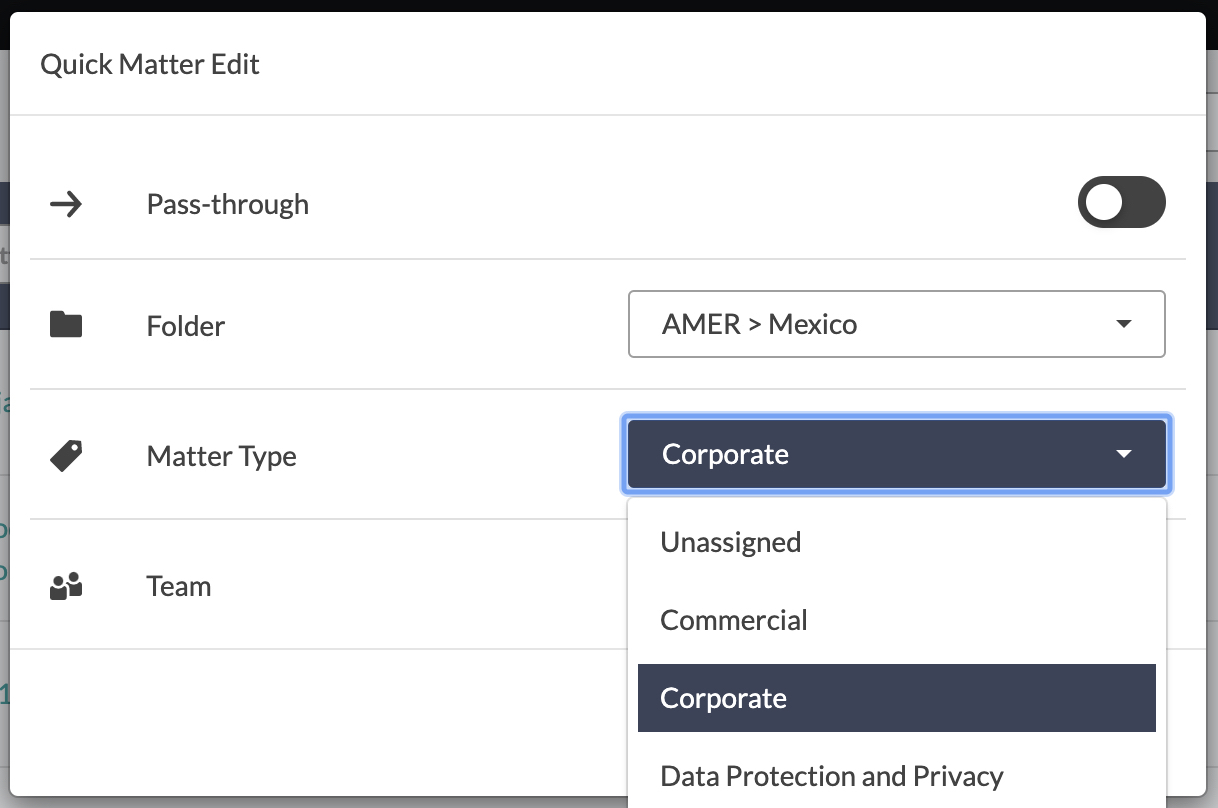 By categorising matters by the type of work and by the business or project that initiated the work you can start to answer more questions about your legal spend. On the analytics page you can see how spend on different matter types or groups of matter types differ between folders.
Look at your spend across matter types and folders between law firms to identify where costs could be reduced.