View and analyse your total spend with respect to hourly, fixed or capped fee.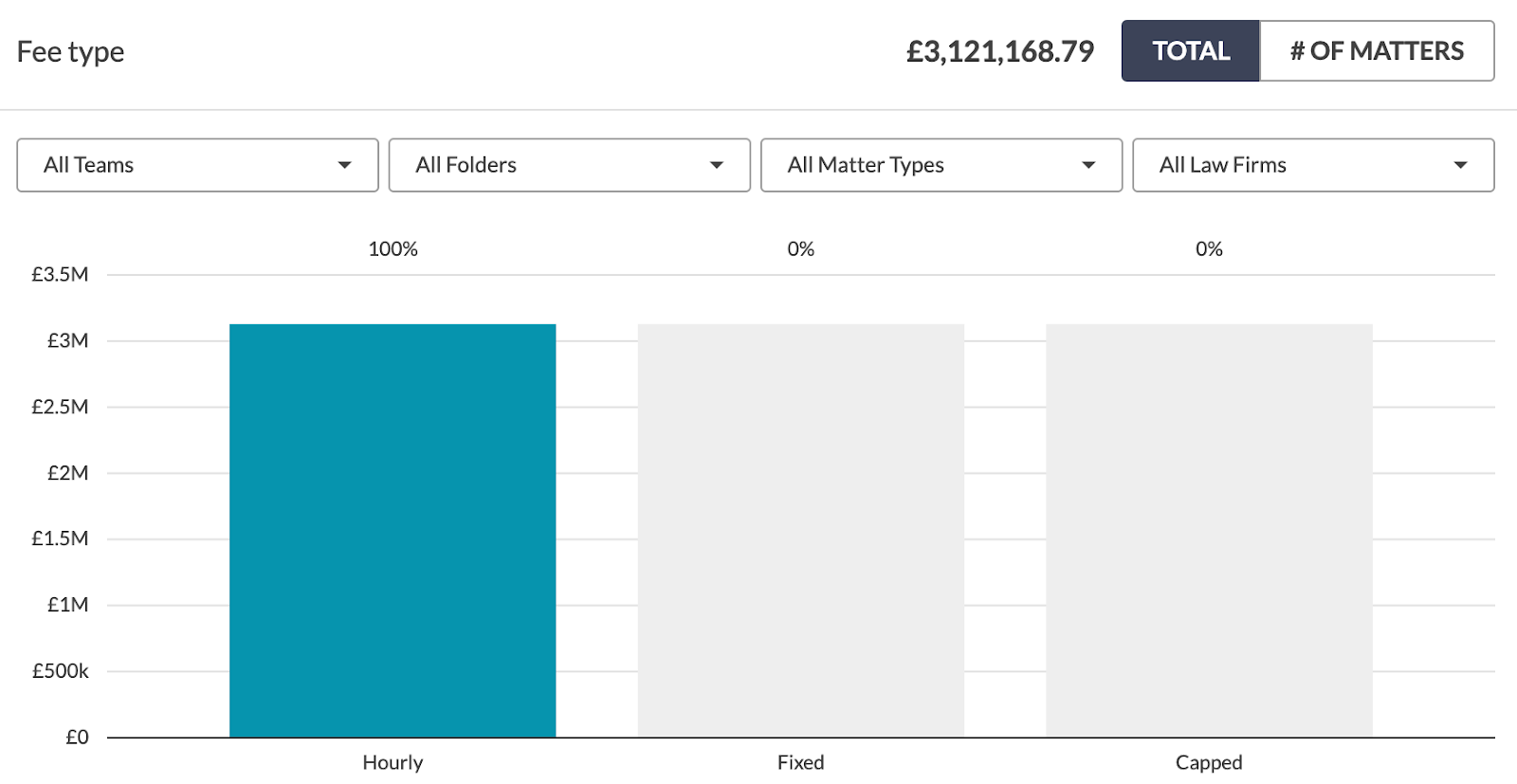 Click on a bar to view the total amount billed per fee type.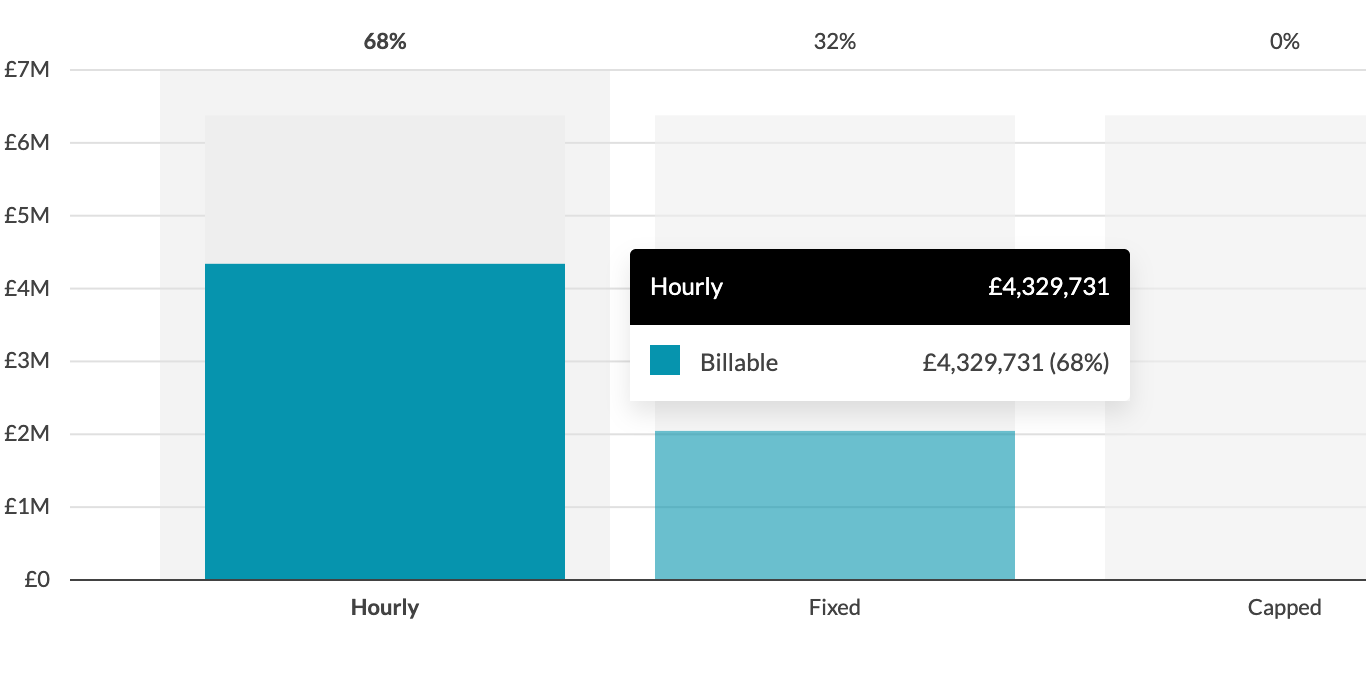 Select # of Matters to view the total number of matters across the fee type.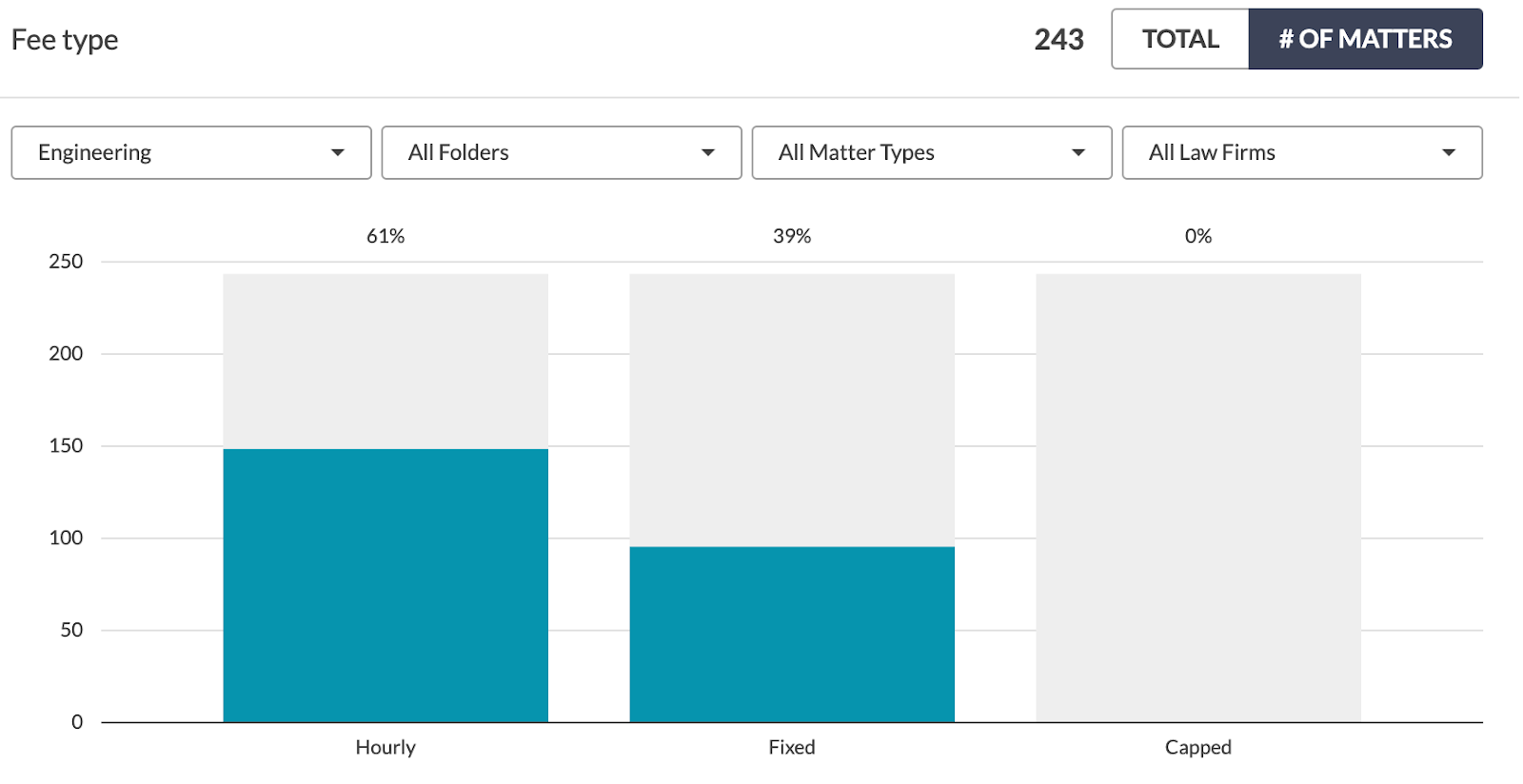 The number of matters is presented as a percentage. Click on the chart to view this in detail.